Go big or go home. That's the motto of the moment when it comes to wall treatments that designers, bloggers and Instagrammers are fixing their gaze on. Wall murals are everywhere and opting for installing one in your room of choice is easier than ever.
But are wall murals for you? Sure, their large scale can seem intimidating, but today's wall murals are elegant, organic and fresh. What we love about this trend is that's it's just a resurgence of a classic art form—think fresco's in Italy or the hand-painted French pastorals adorning the walls of Parisian manors. So they can give your décor a timeless look. They are a wonderful take on the accent wall and we love the look in bedrooms and nursery's especially.
You can get in on the craze the DIY way: Digital projectors are affordable and allow you to display an image of your favorite floral pattern on a wall to trace and hand-paint. Stencils work too. Or you can leave it to the professionals. Here's a round up some options to strike your inspiration: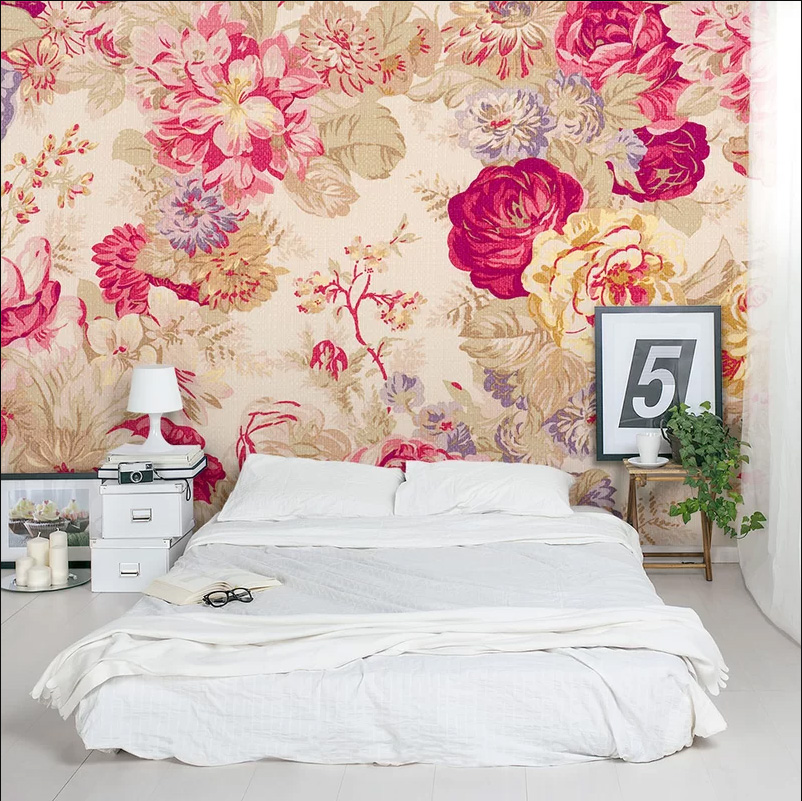 Take the shabby cottage look to new heights. Vintage floral rose 8' x 144" 3-piece wall mural, $689.00.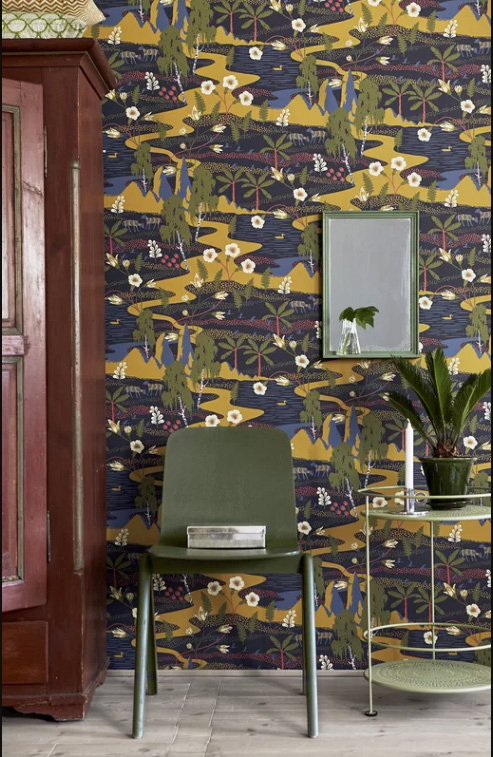 How about fanciful take on a modern landscape that draws upon an Arts & Crafts or Art Noveu style? Magisk 9' x 69" floral and botanical 4-panel wall mural, $147.99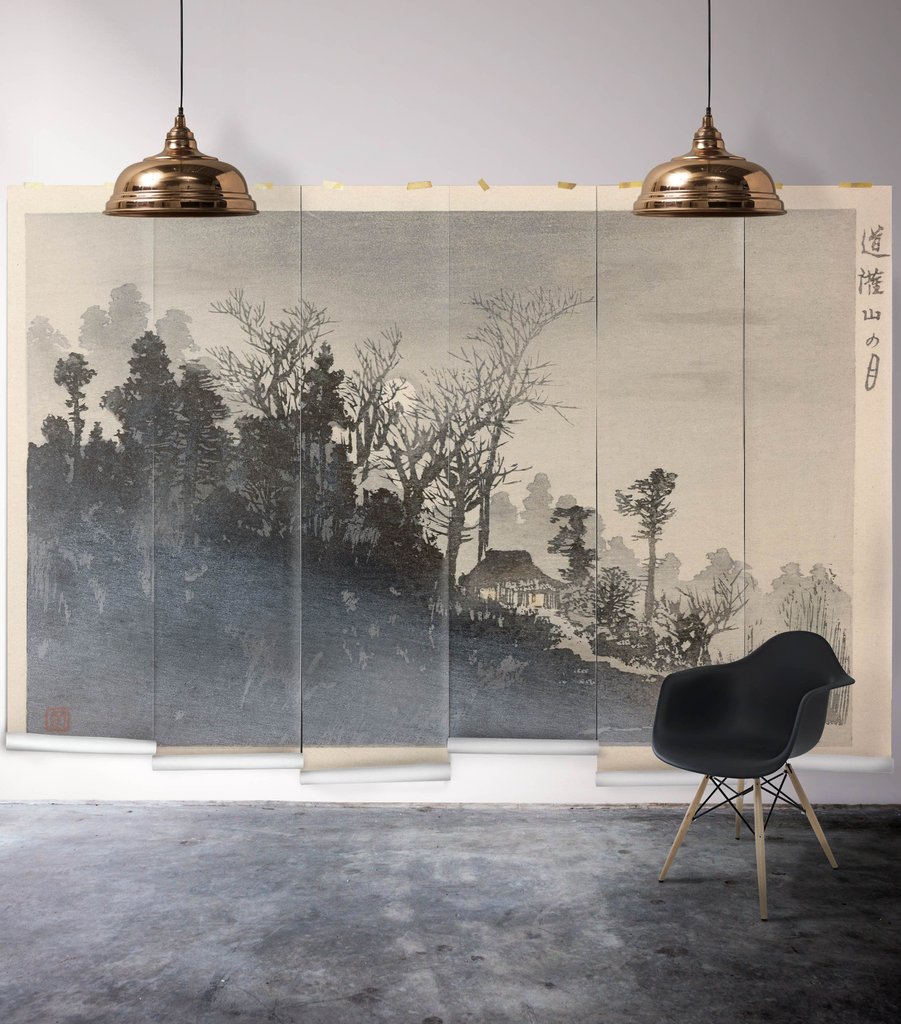 Striking and moody in the best way possible, this classic Japanese watercolor style would be perfect in a study or office. Mt Tsukuba Mist Wall Mural from the Erstwhile Collection by Milton & King, $435.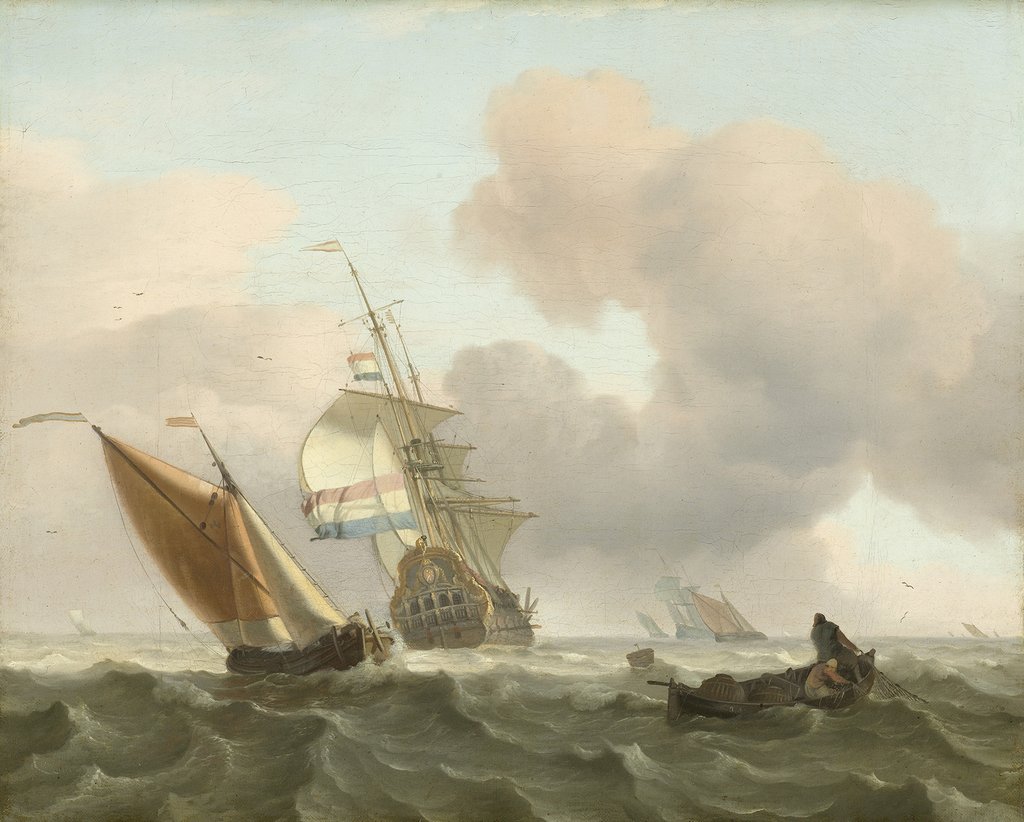 This wall mural does everything you'd want it to: incite a spirit of adventure and imagination. Rough Sea wall mural by Piet Hein Eek for NLXL, $384.75.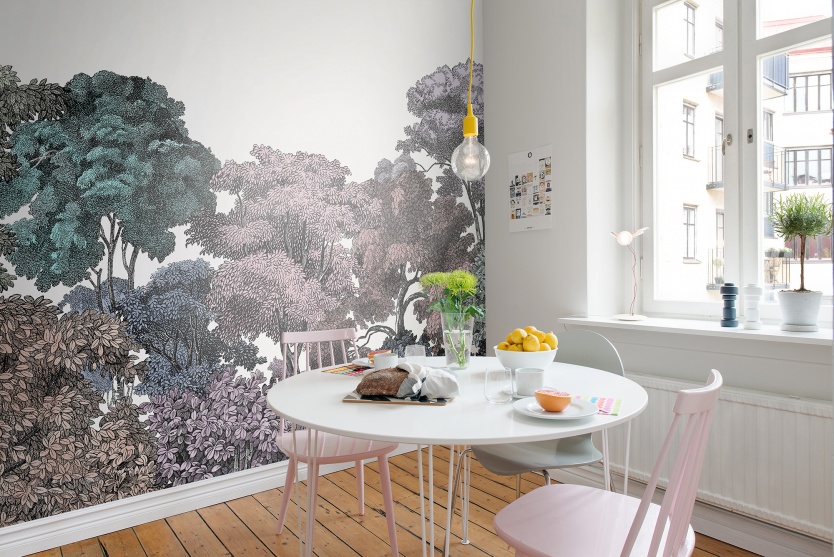 If you're in the market for something dreamy you might like this beautifully imaginative and fanciful treeline. Bellewood mural by Rebel Walls, $345-$825.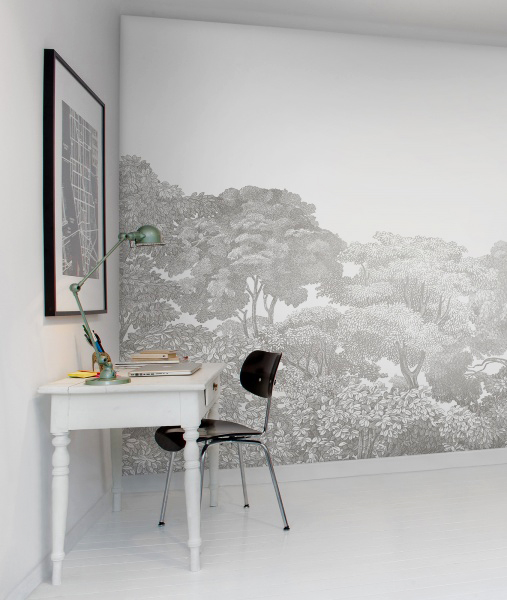 Or this grey-tone , version is equally stunning if you want something a little more subtle.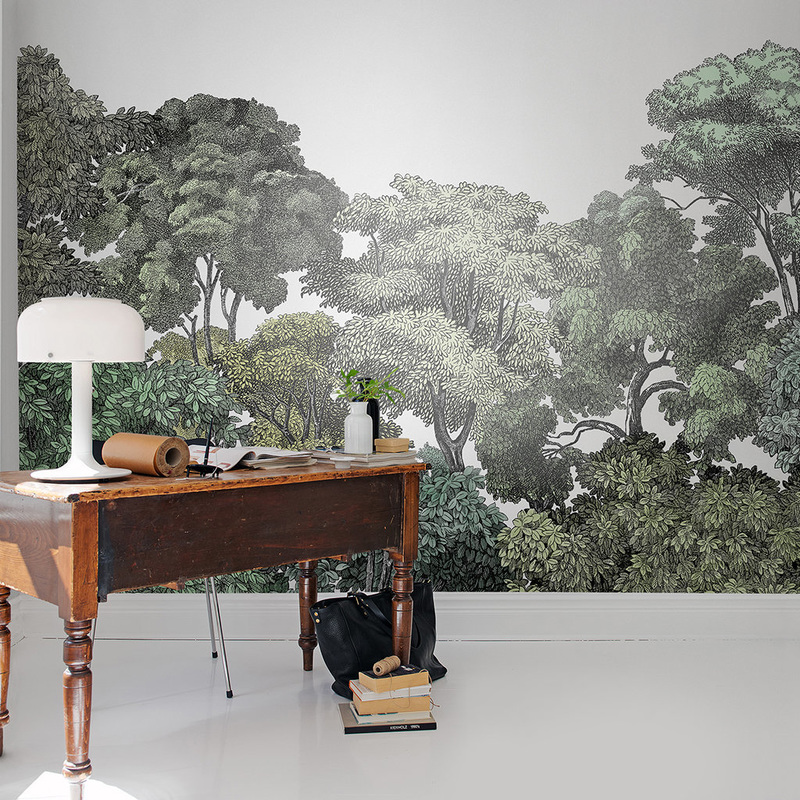 Or traditional green! We just can't decide!

This beautiful blush floral has all the on-trend colors in a style that's timeless and romantic. Blush Bouquet, $498.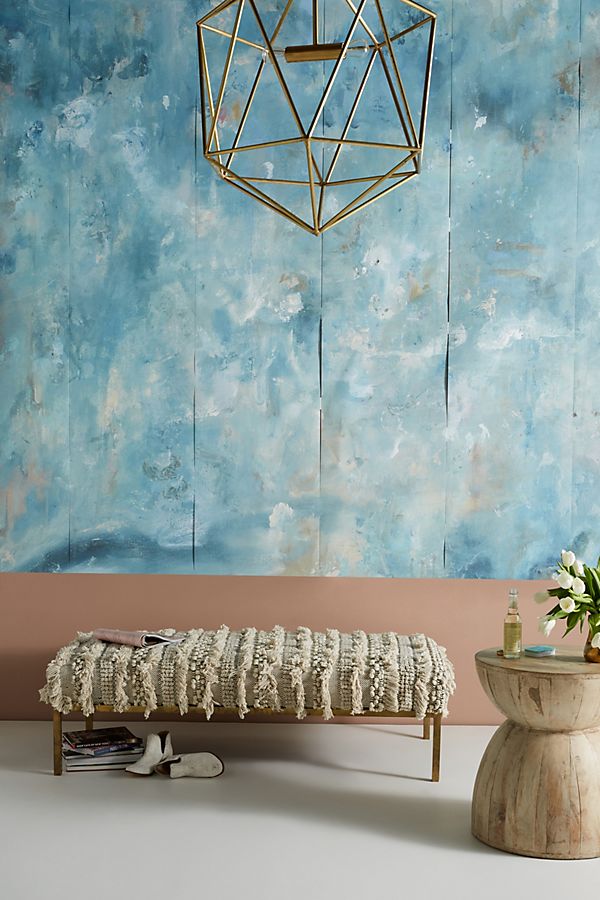 Create a gorgeous otherworldly underwater feeling with this watercolor approach. Otherworldy Mural, $348.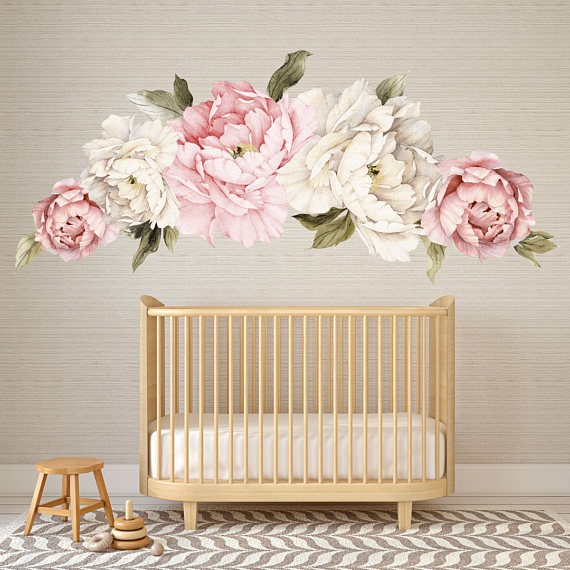 Maybe all you need is one signature statement? These wall decals give you the big beautiful style of a mural with the ease of a removable decal. Watercolor Peony peel-and-stick decal, $141.45.

Another peel and stick version—we love the sophistication of the black and white blooms. Peony peel-and-stick wall poster, $72.
Looking for more wallpaper inspiration? Click here to learn about Portland, Oregon-based Juju Paper.