It's happening, your baby is flying the coop. She's heading to a boring, box of a room and it's time to make it cozy and leave her with a sense of home away from home. We scoured Etsy to find all the cutest dreamy dorm accoutrements and a few things to start her college career off on the right foot.
At Cottages & Bungalows, we love to curate and share our favorite finds from across the web with you. Some of the products you'll see on this page are affiliate links, which means that if you click through and make a purchase, C&B will earn a small commission at no extra cost to you! 
For Her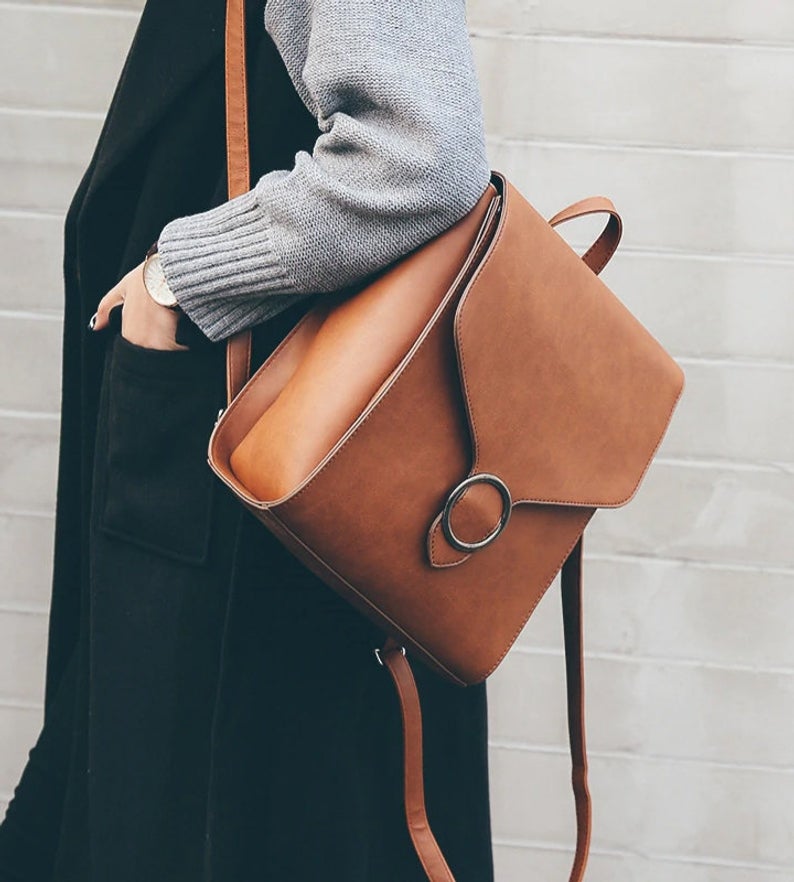 How chic is this backpack? Send her to her first day of classes with confidence and all her notebooks stowed away in this gorgeous leather bag.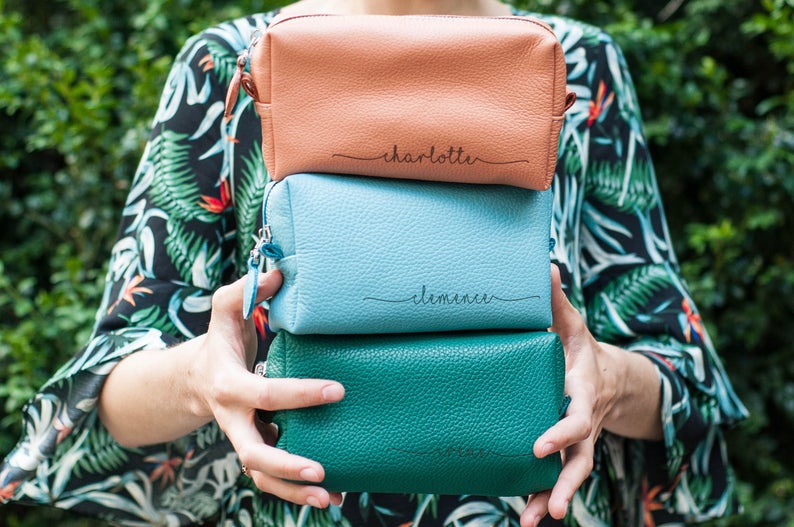 Keep all herr things clearly marked in an adorable leather monogrammed makeupbag so her suite mate doesn't steal her favorite lipstick.
Come On In!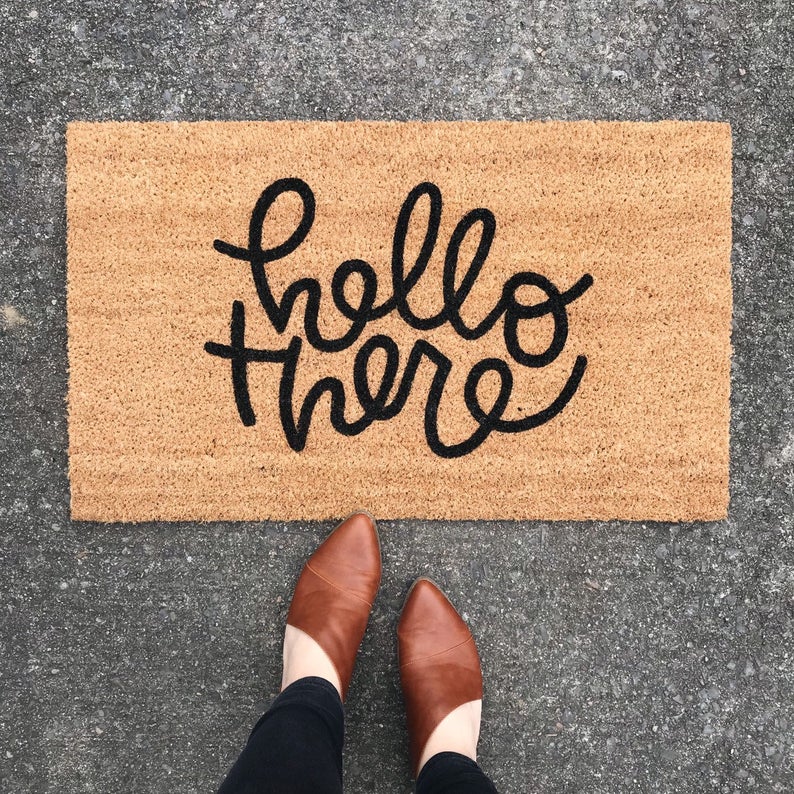 Welcome friends over to your new place, just have them look for the cutest doormat in the hall.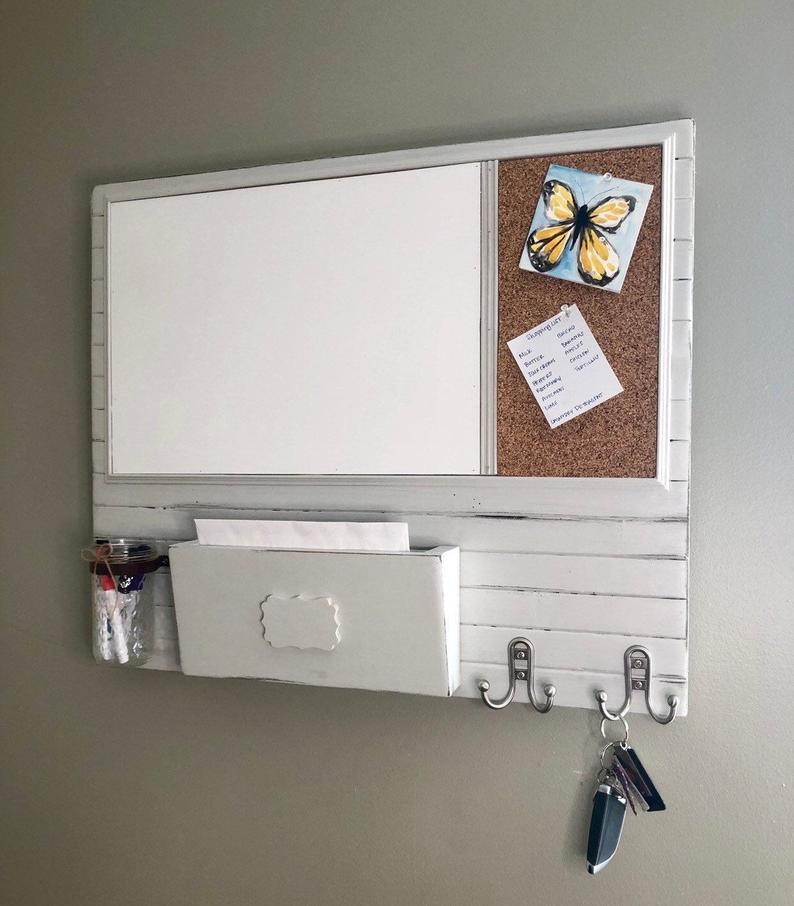 Open up those lines of communication with the new roomie and stash your keys right by the door with this lovely dry-erase board.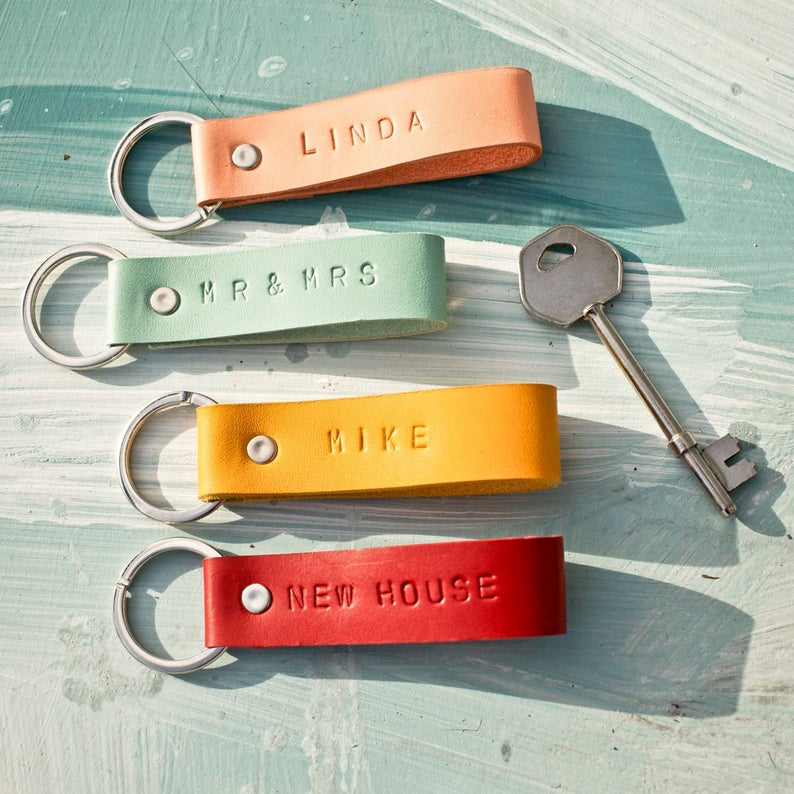 Keep your bike lock and dorm room keys within reach and easy to find with a bright personalized leather keyring.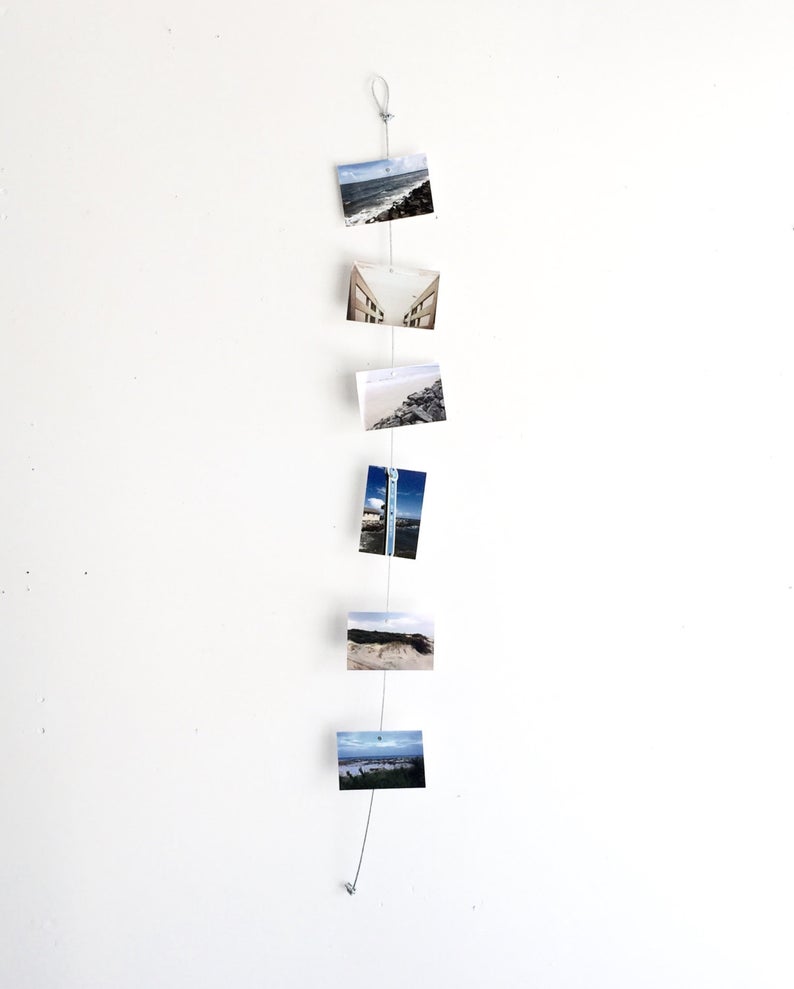 Photos to comfort you in moments of home-sickness… and grab a second set to put up photos of your new college memories. 
Cozy Necessities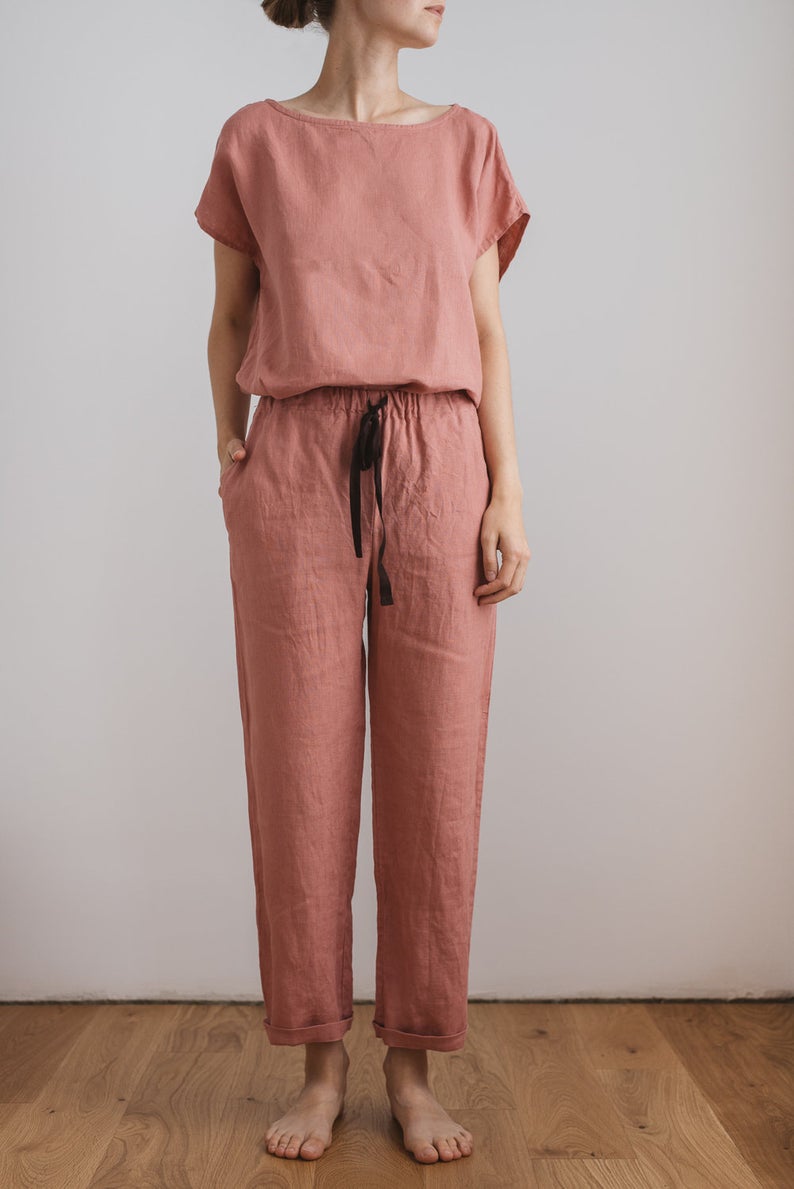 Cozy linen jammies, that could also make a trip down the hall if you had to run out the door for a sec.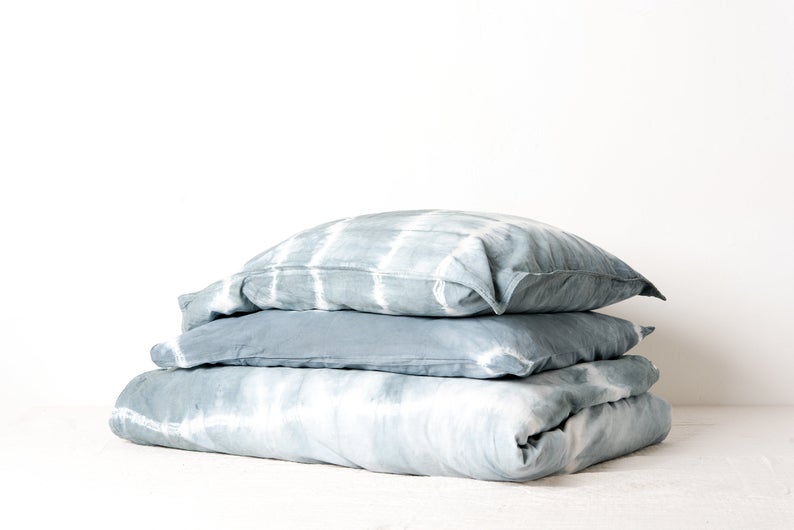 Create a luxurious place to rest your head with this tie dye boho bedding set in the most calming shade of dusty blue.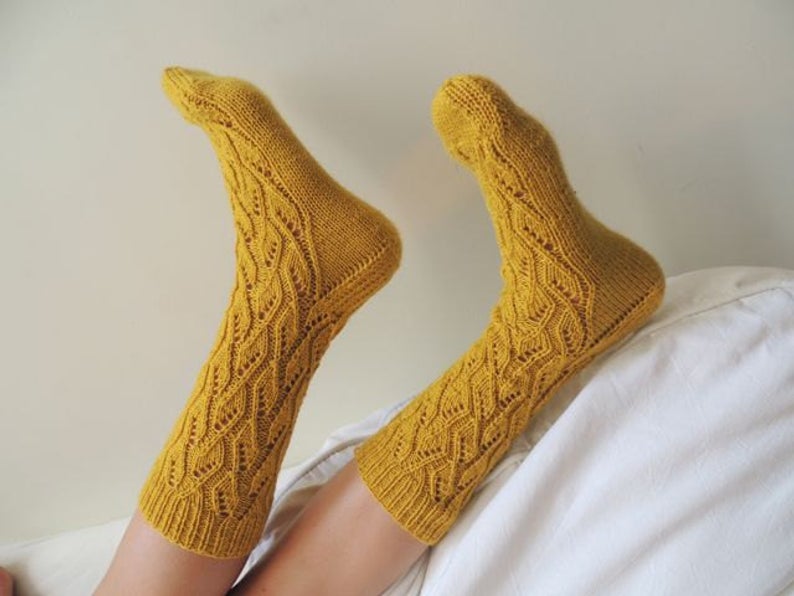 She'll want a pair in every color, but for now let's get her these cozy, hand knit socks in mustard.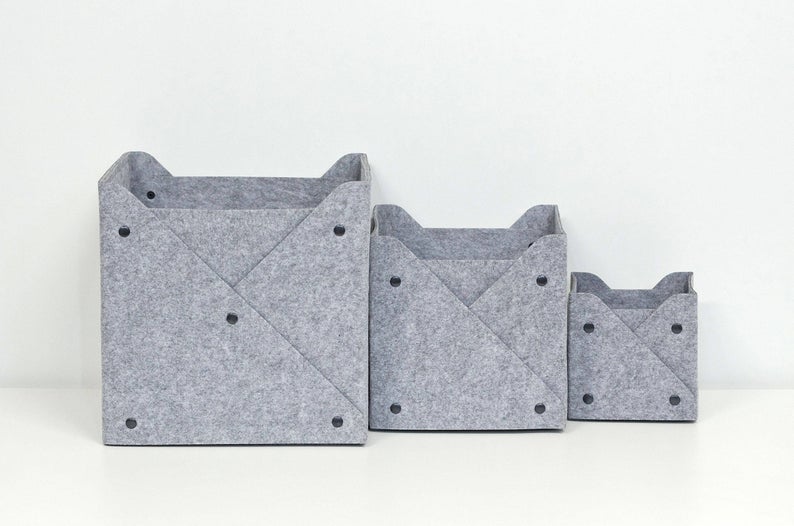 These adorable under bed storage containers allow for her to keep all her necessities organized and out of view. Marie Kondo would be so proud.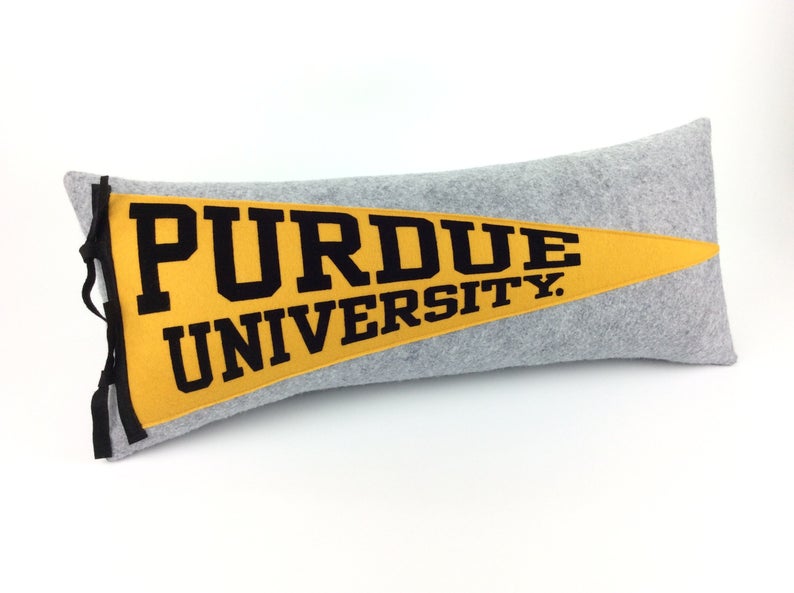 Snuggle up with school spirit! How cute is this pendant pillow?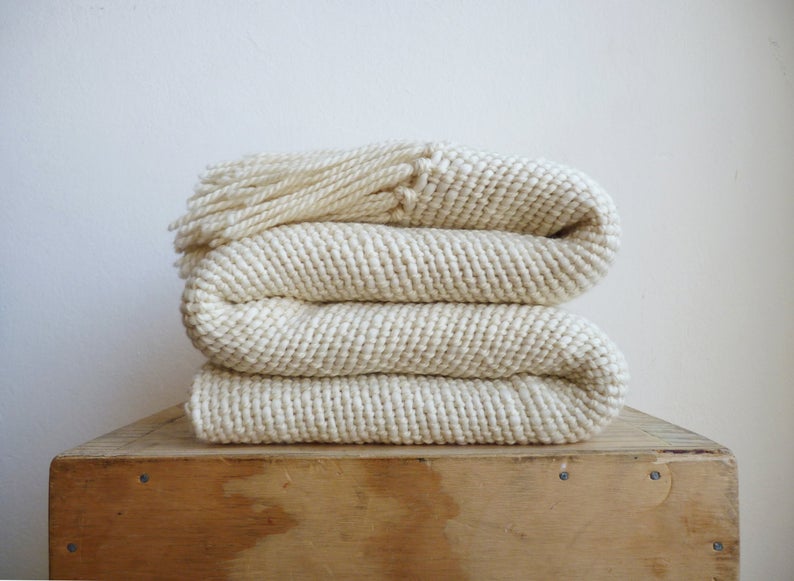 This handmade, chunky off-white throw looks so cozy. Curl up with those lit books and read your heart out.
Related Reading: Cottage Décor from H&M Home
Edgy Essentials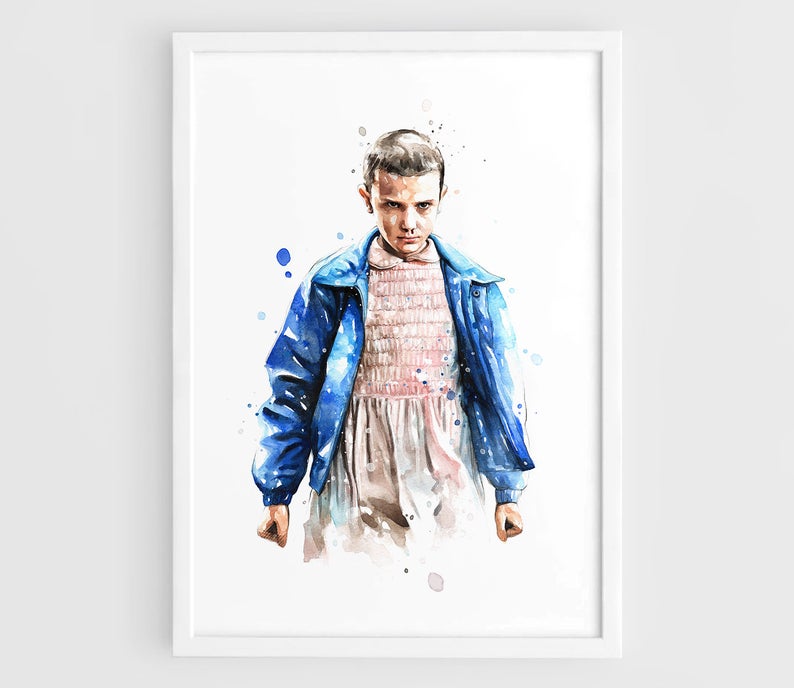 Everyone needs a wall print of their spirit animal to tackle those long study sessions. El is our hero, she says, "you've got this!"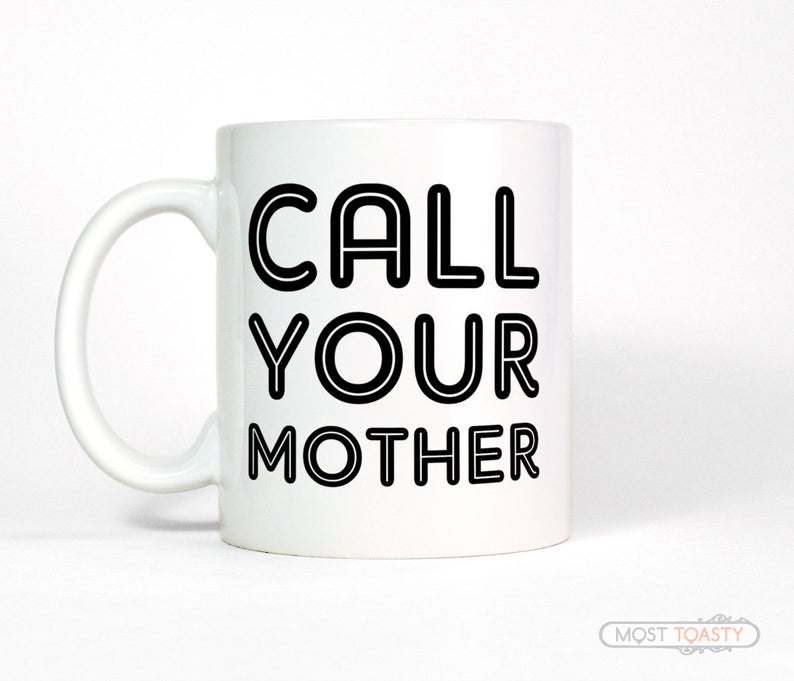 You know she's worried, so when you sip your morning Joe don't forget to call and remind her you're doing ok.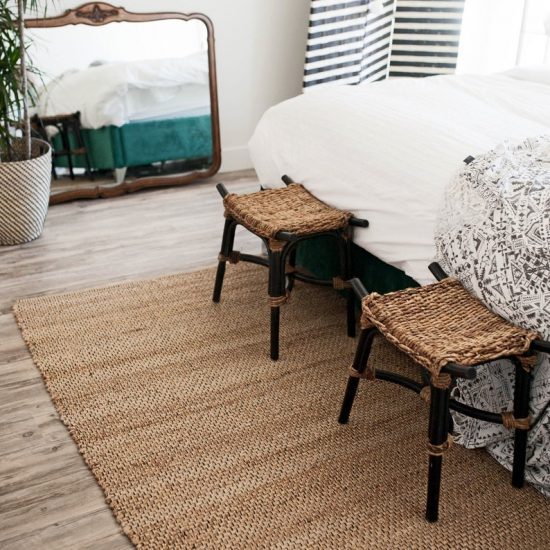 Lay the foundations for an dreamy dorm with this handwoven jute area rug with gorgeous details.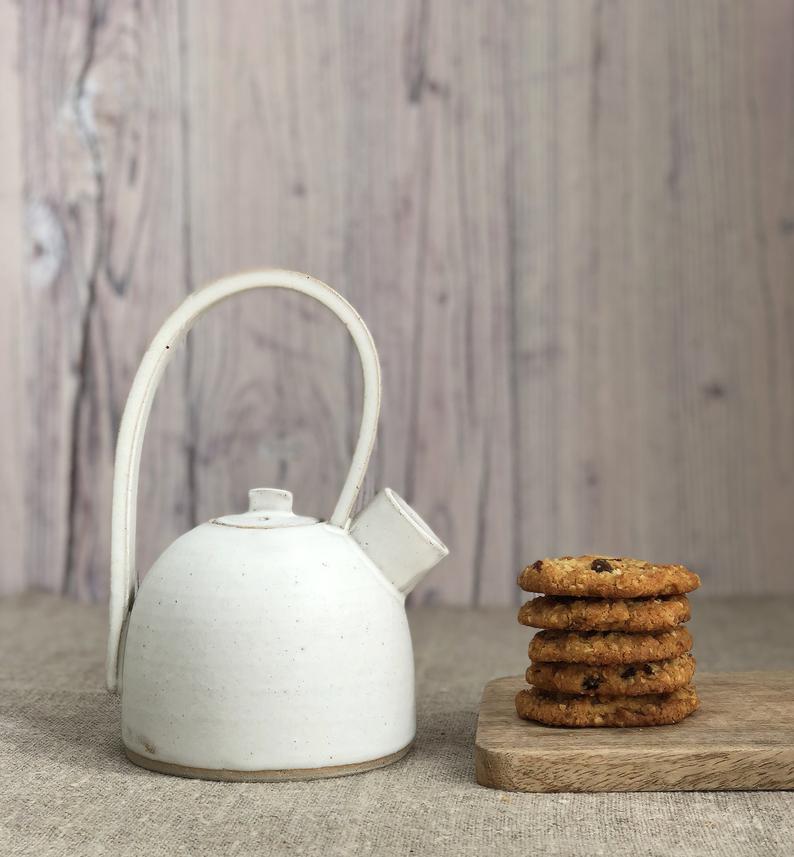 Early mornings and late nights require a cup of warm tea and this handmade teapot or a sweet mug looks darn cute as kitchen decor while it's waiting for it's next use in your dreamy dorm.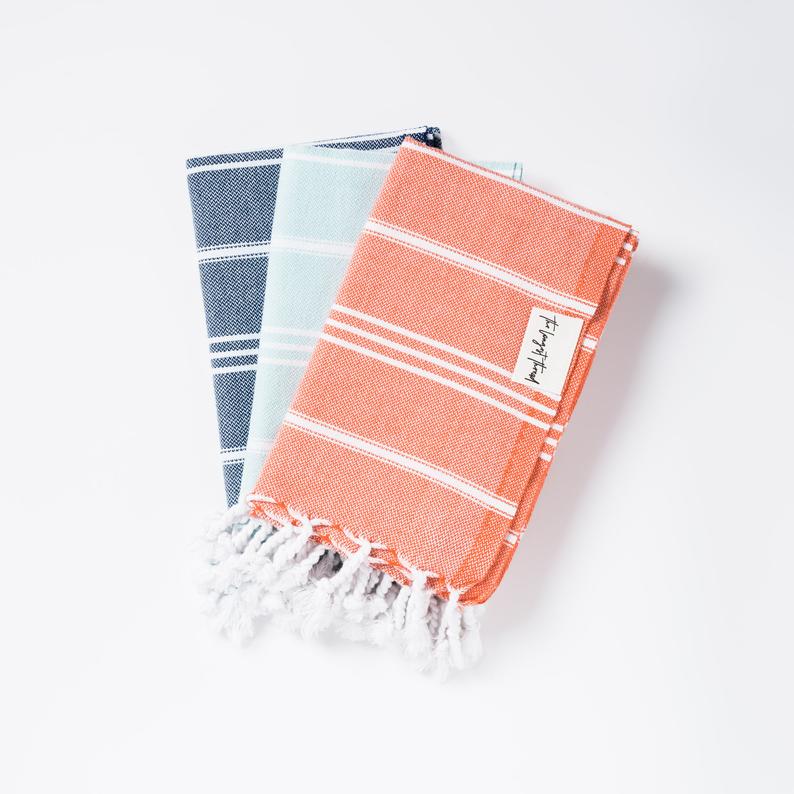 These Turkish towels do the trick and look cute and compact while doing it. They come in a wide variety of sizes and colors.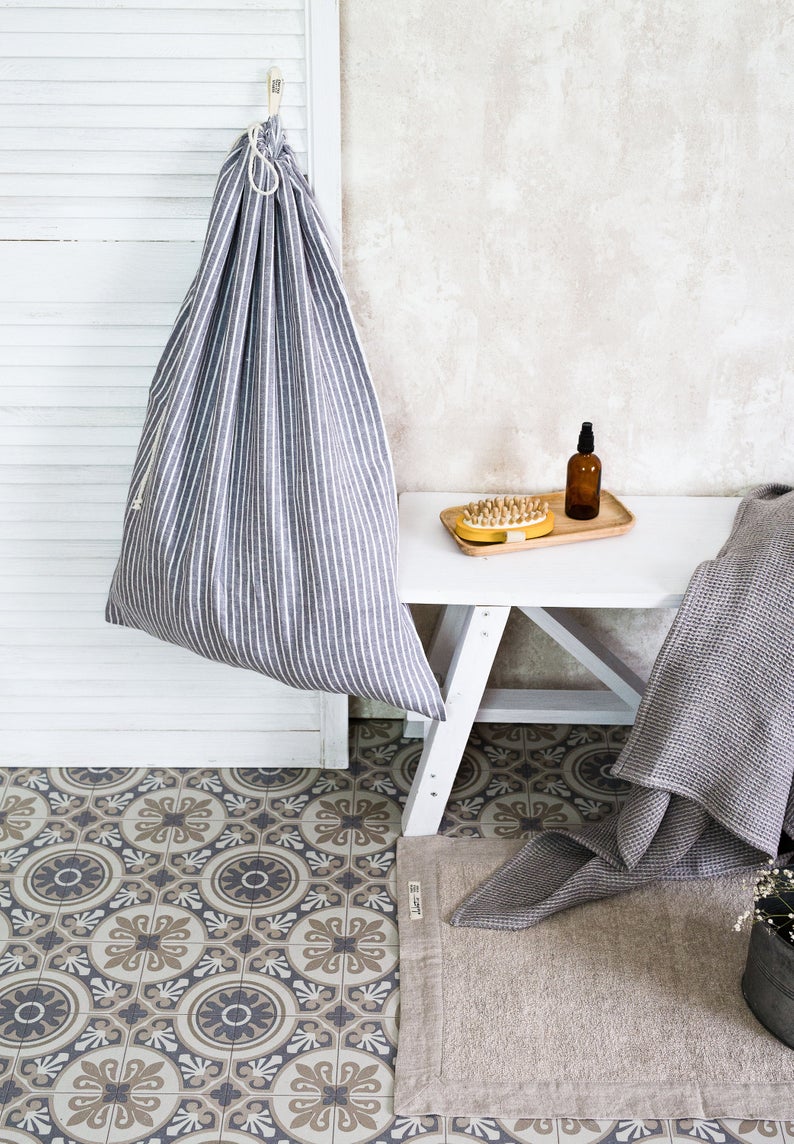 Schlep all that laundry down in style with this charming striped linen laundry bag.
Dreamy Dorm Desk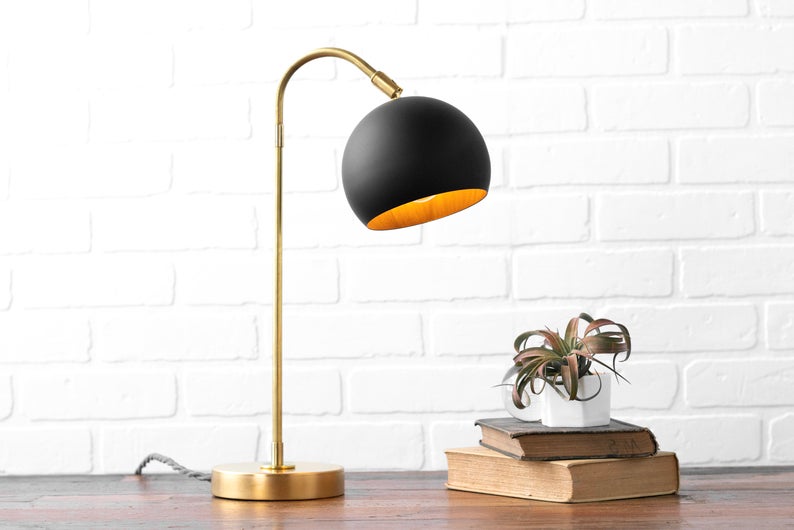 Make that desk a welcoming place to work with this sleek black and brass dome lamp.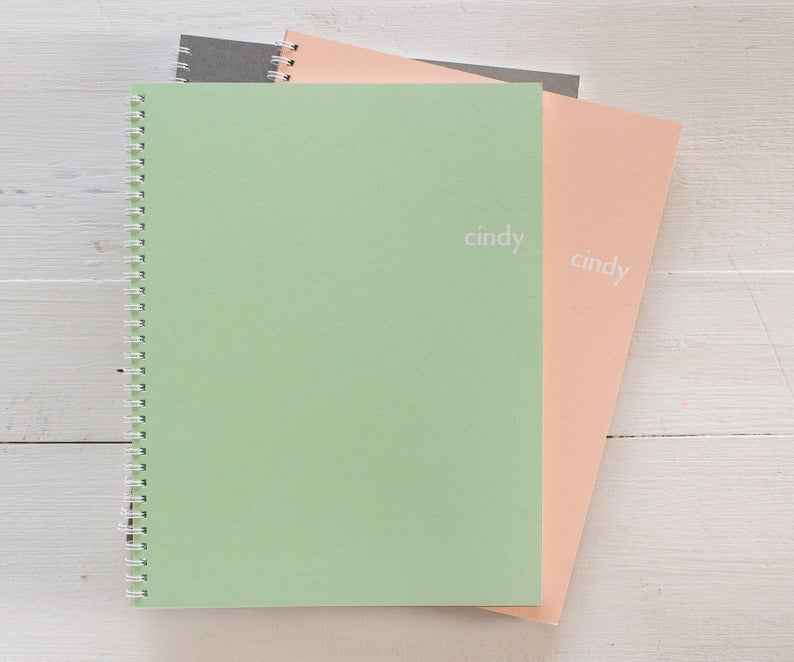 Easily organized and stylish as well with this set of 3 personalized spiral notebooks.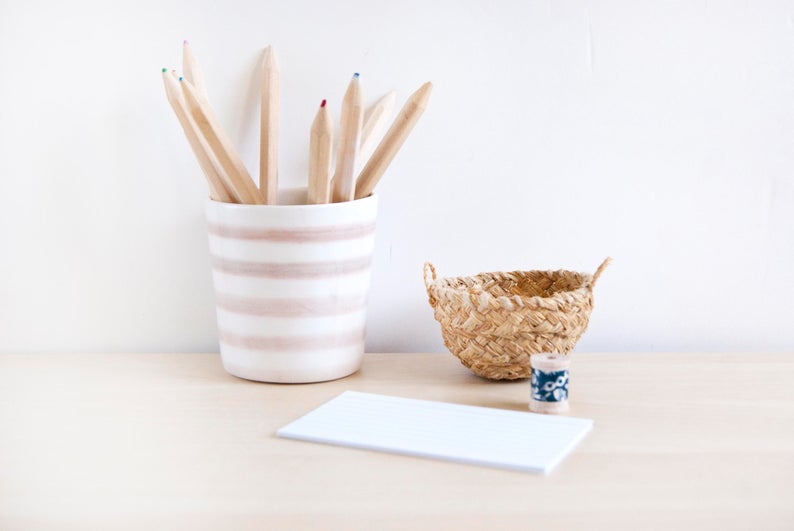 Keep all the dreamy dorm desk trinkets in one cute spot with this ceramic striped pencil holder.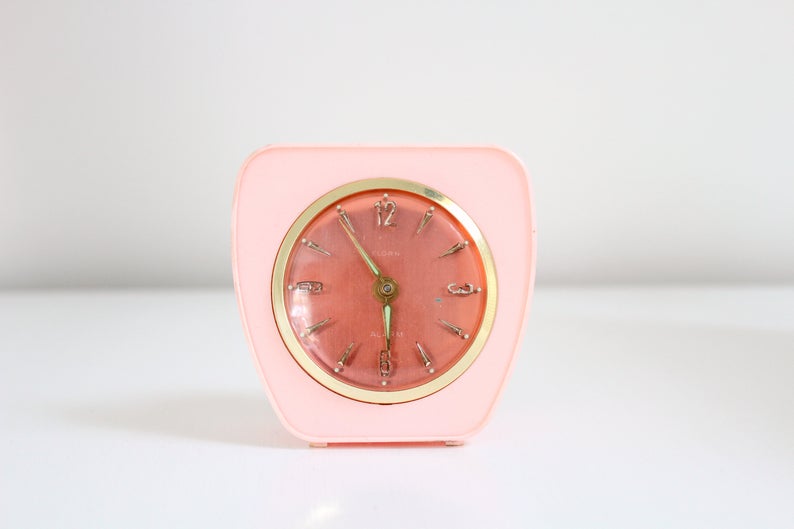 If one must wake up early at least the alarm clock can look cheerful, right? We loved this vintage pink alarm clock!
Want more simply beautiful ideas? Check out this post on The Perfect Monogrammed Mug and send your college kiddo a welcome package with a fresh mug from mom. 
Of course, don't forget to follow us on Instagram, Facebook and Pinterest to get your daily dose of cottage inspiration!