Giving ethical gifts this year is easier than you think. With a movement on the rise that leans toward sustainability and giving back it can be simple to find companies you want to support with your Christmas purchases this season. Built to last and made with quality and care these items are not mass-produced. Many companies even engage in 'buy one give one' traditions. Other companies are lifting people out of poverty in developing countries by assisting them in starting sustainable businesses to support their families. By implementing ethical sourcing and fair trade there are some great companies out there working towards some really beautiful goals. Happy shopping!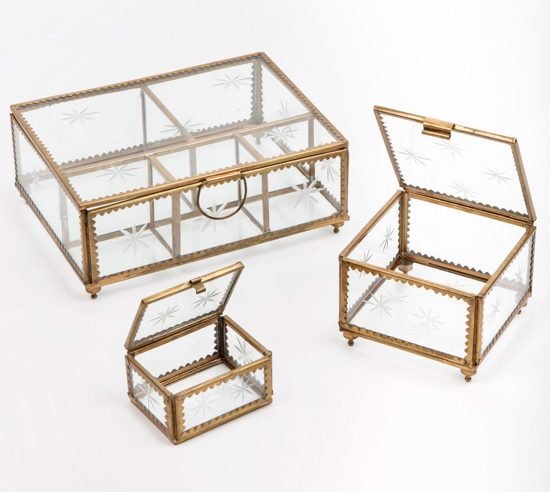 Ten Thousand Villages employs a global maker‑to‑market movement that breaks the cycle of generational poverty and ignites social change. These Star Boxes are a lovely treasure. Great for trinkets or jewelry these etched glass boxes will look beautiful anywhere.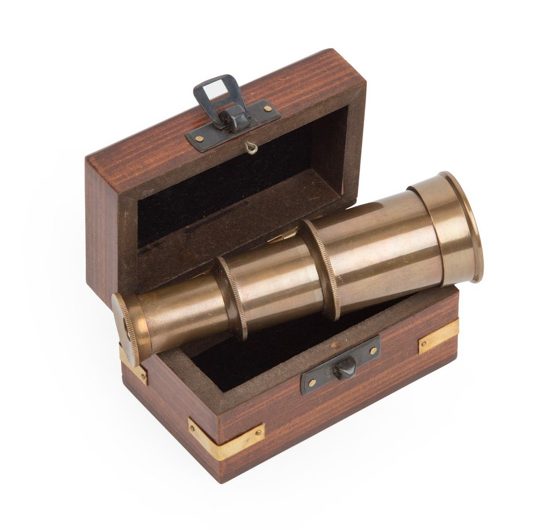 Handcrafted in India, this mini telescope and storage box would be perfect in a stocking. Remind the ones you love to seek adventure and look to the future.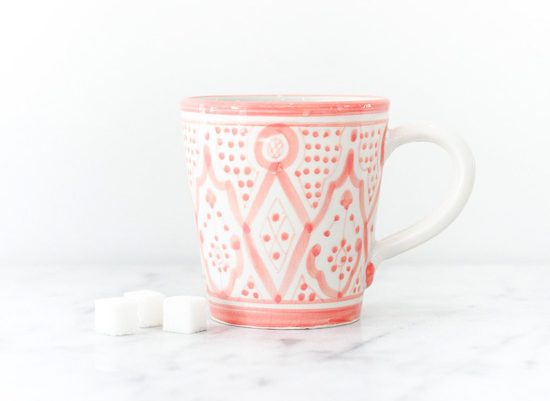 The Little Market has made mutually beneficial relationships with artisans all over the globe so that customers would have the opportunity to purchase unique, one-of-a-kind pieces from around the world, and artisans would earn fair wages and generate a means to support their families.This ceramic hand-painted, blush mug is one of the cutest things in The Little Market's collection. This Moroccan beauty would look lovely on your counter or filled with your preferred morning warmth.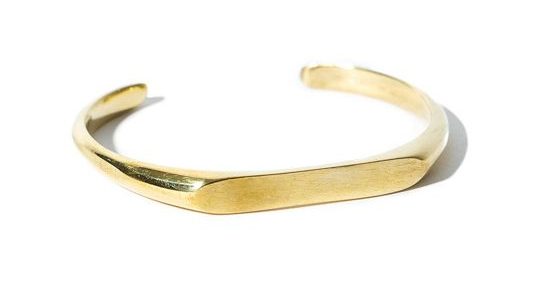 I love a quality piece of minimalist jewelry that will last and never go out of style. This open-ended, brass bangle from Kenya is going on my wish list!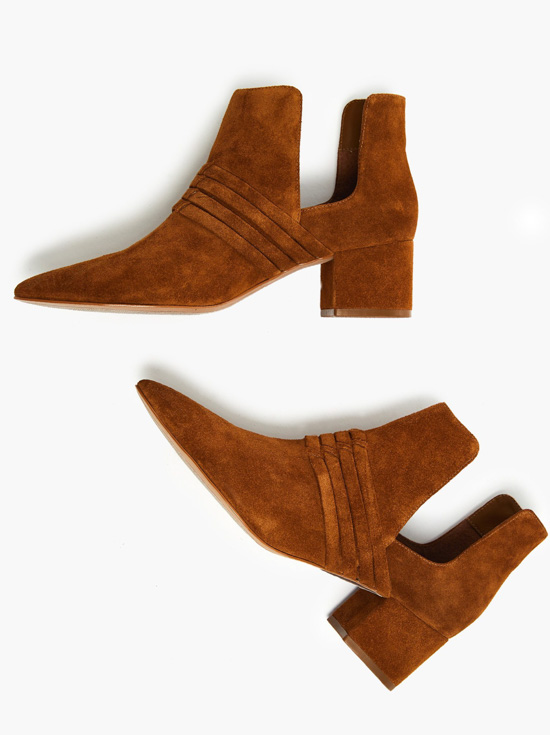 ABLE is an ethical fashion brand that employs and empowers women as a solution to end poverty. This tobacco colored suede bootie has so much character! We're loving the side cutouts and detailing across the top, these Brazilian boots are a must!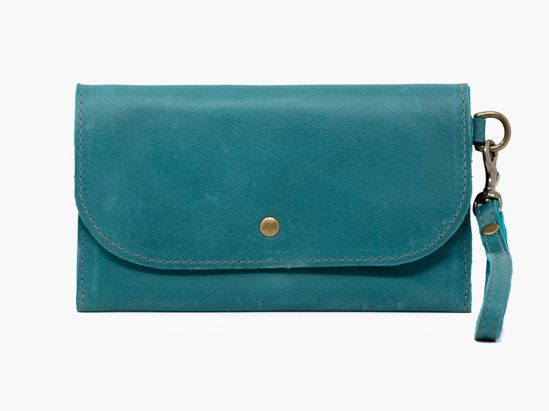 Take your wallet and necessary cards with you in this teal leather phone wallet from Able. It's compact and functional and comes in 6 lovely shades.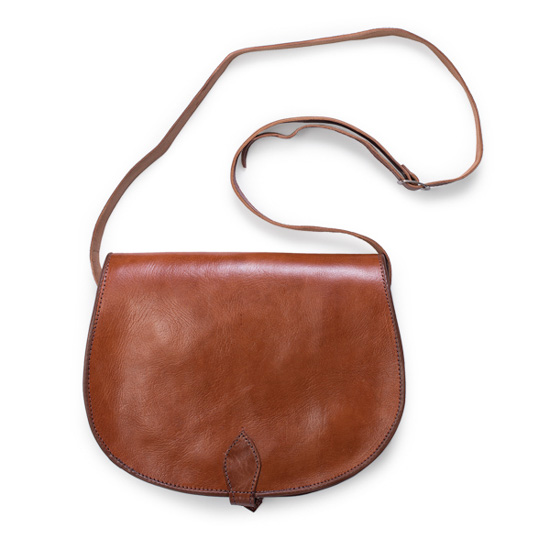 WorldCrafts develops sustainable, fair-trade businesses among impoverished people around the world. Our vision is to offer an income with dignity and the hope of everlasting life to every person on earth. Handmade in North Africa this gorgeous leather bag is a quality piece and the cross-body strap is right on trend.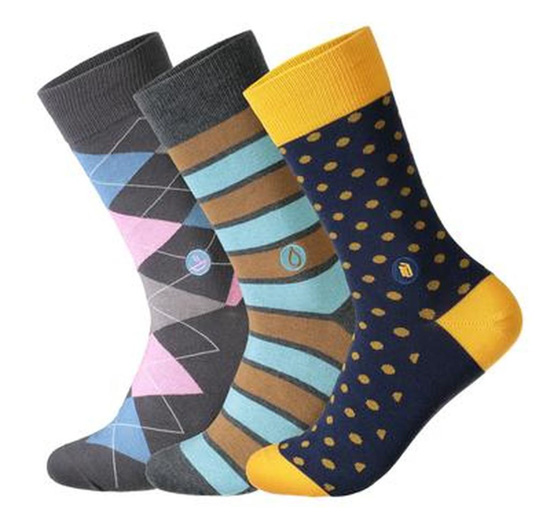 Greenheart Shop is a branch of Greenheart International, a Chicago-based organization that connects people and planet to create global leaders through personal development, volunteer service, environmentalism, fair trade, and cultural exchange. Conscious Step sells these socks in a Mens Basics Box. Purchase of this box provides 2 books, 6 meals and 18 months of water to a family. Heck YES!
Ethical Gifts For Little Ones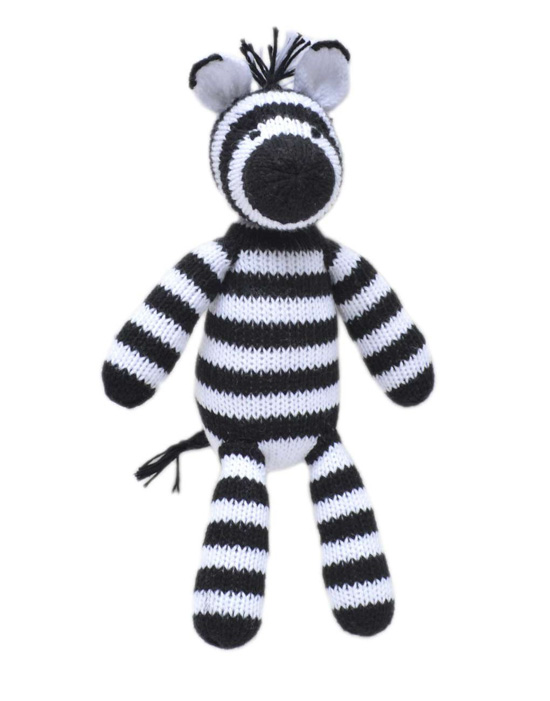 This Peruvian hand-knit zebra would make a perfect lovee for a kiddo in your life.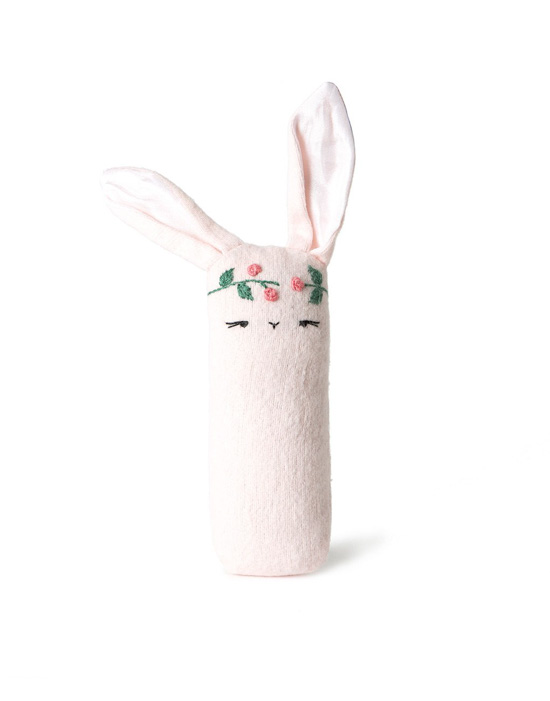 This hand-sewn plush bunny rattle would make the perfect ethical gift for any baby girl. Soft satin ears and a lovely blush color, what's not to love here?
Want more simply beautiful ideas? Check out this post on these Gorgeous Art-Inspired Blankets! 
Of course, don't forget to follow us on Instagram, Facebook and Pinterest to get your daily dose of cottage inspiration!