It begins with a simple brushstroke on paper. She perfects the pattern's proportions, using Photoshop, drawing and redrawing. The final is burned on silk screens and when combined with ink-laden squeegees, the pattern comes alive again on paper. Not just any paper — wallpaper.
The end result: yards on yards of one-of-a-kind wall covering with patterns ranging from chunky geometric shapes to delicate, toile-like tessellations.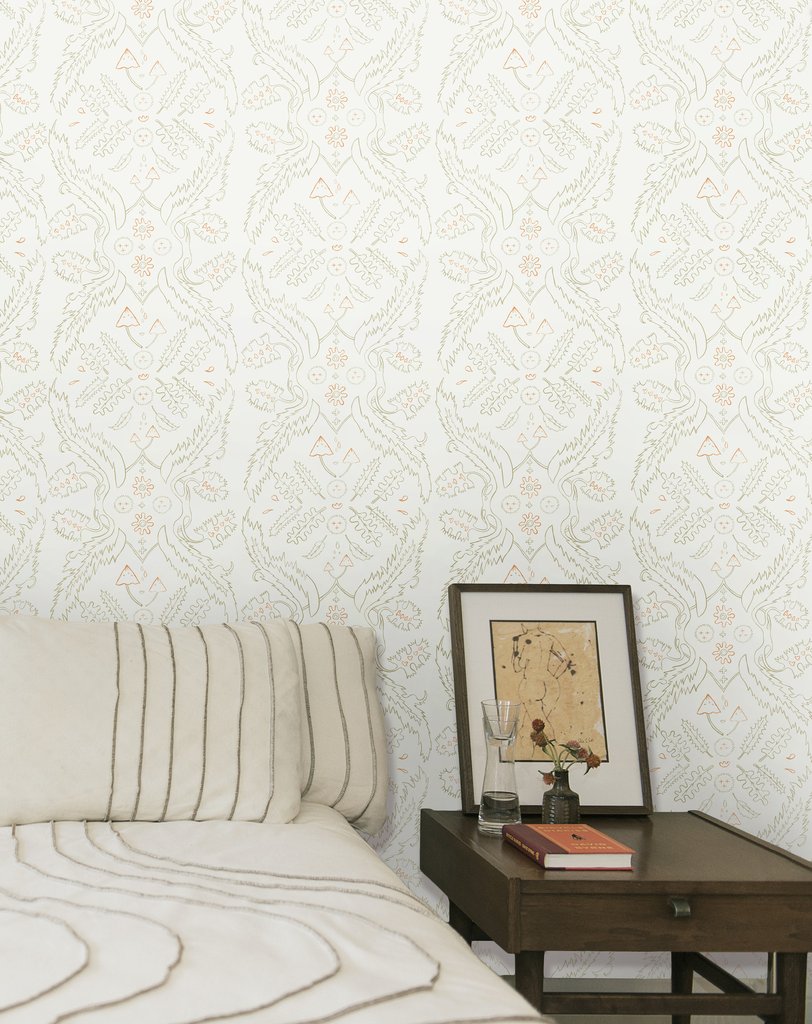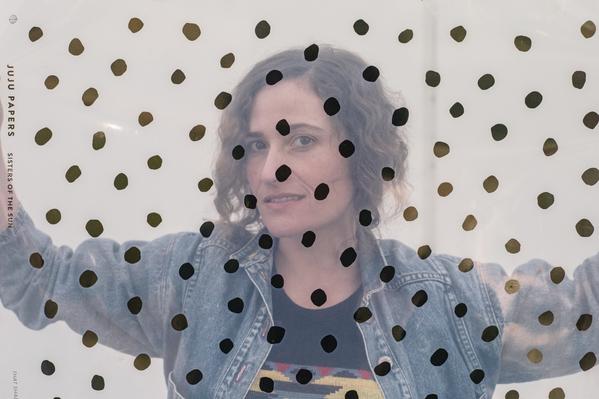 After finishing her bachelor's in art, Avery Thatcher, founder and head designer at Juju Papers, traveled around the world to Africa, Asia, Indonesia and Mozambique. There, she encountered intricate tile patterns, mosaics and original wall coverings. "When I came back, my artist practice turned more in the direction of pattern," she says. "I did a lot of painting of objects, pattern on pattern, and that became part of my artist practice."
In 2010, Avery founded a wallpaper company. The medium allowed her to create patterns that were not just beautiful but functional like the wall coverings and tiles that inspired her.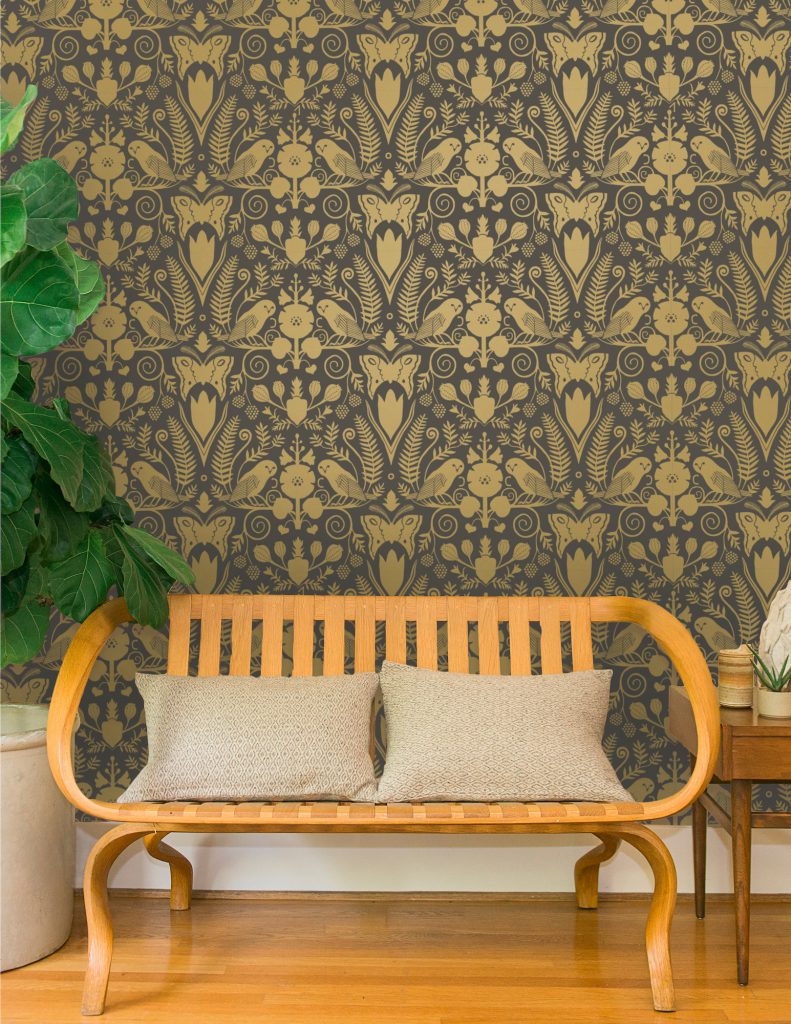 A European Tradition Made in the U.S.
Juju Papers' wallpaper may not be what you're familiar with — it's certainly not the '80s floral patterns many of us have spent hours scraping and steaming off kitchen walls. Juju wallpapers are sustainably sourced, eco-friendly and made in the United States.
Although made here, their wallpapers are manufactured in the European tradition. It ships in rolls like standard wallpaper but has an extra strip called a "selvage edge," which must be trimmed prior to hanging. This edge, however, makes it possible to achieve perfect seams.
Avery recommends seeking the help of professional installers, but her friends and DIYers have had great success tackling the extra step.
"You can do it yourself if you have the time, but you definitely would have to watch a few YouTube videos and do research," she says. "It's definitely learning a new skill — it would be like doing your own tile."

Incorporating Wallpaper in Your Home
Wallpaper is a great way to add interest and personality and is among the most space-efficient ways to completely transform the look and feel of a room.
Avery has noticed that more people are incorporating wallpaper in small nooks and unexpected places, such as ceilings. "When it comes to decorating, adding a little bit of wallpaper, relatively speaking, ends up being an inexpensive way to change the dynamic of room," she says.
In a recent blog for Parachute, roommates Trelawny Davis and Jackie Sosa discovered this when they covered just one accent wall in their L.A. apartment. Just a few square feet of "Big Moon" wallpaper transformed a dull blank wall into an eye-catching work of art.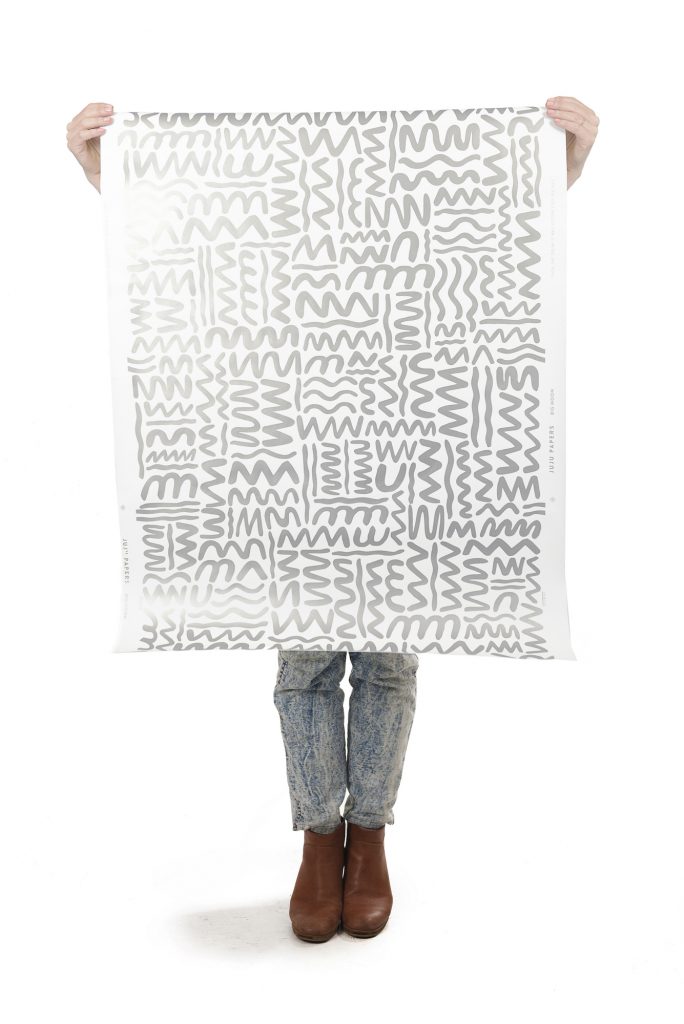 Avery says many people don't realize the impact wallpaper can have. For people with eclectic styles or mismatched furniture suites, wallpaper can unify a space.
"People get into a situation when they have to buy, and buy and buy, but wallpaper can tie the whole room together and you don't have to buy new stuff," Avery says. Wallpaper is a 2-dimensional backdrop that blends styles, or in the case of furniture, it can marry heirlooms with Ikea and blend different generations of flea market treasures.
Delicately Inspired
Jewelry has been a recent source of inspiration for Avery. She noticed that jewelry designers who were once creating giant, chunky pieces were all of the sudden using simpler materials and a more delicate approach. "We have two designs that draw on the delicacy," she says.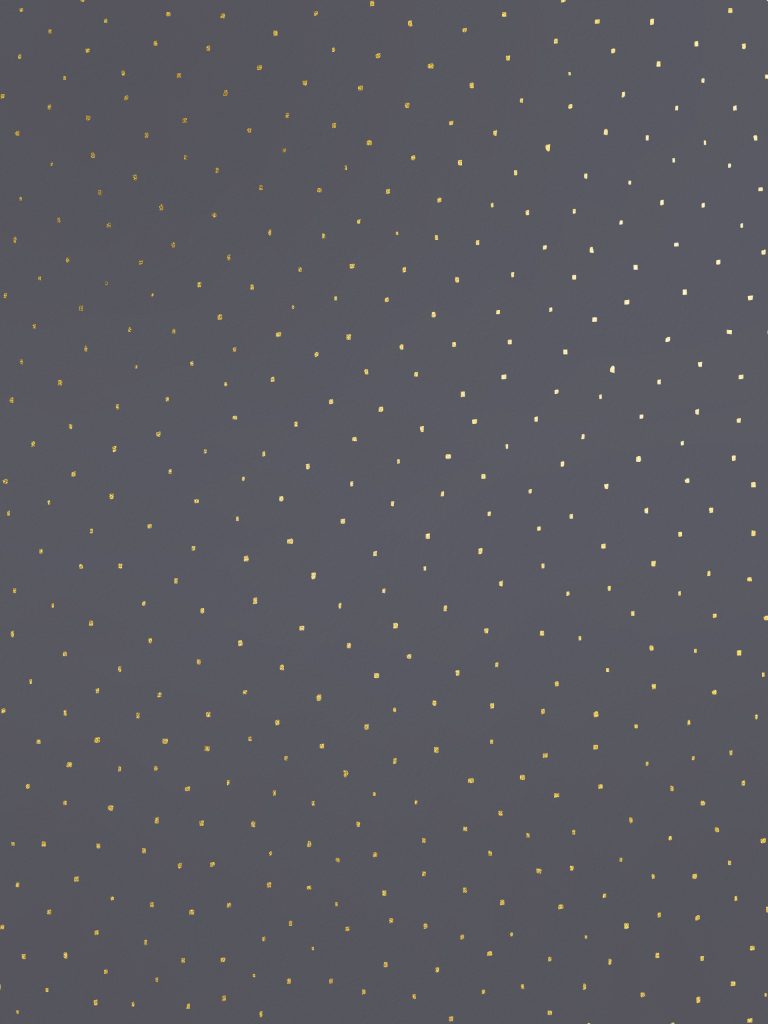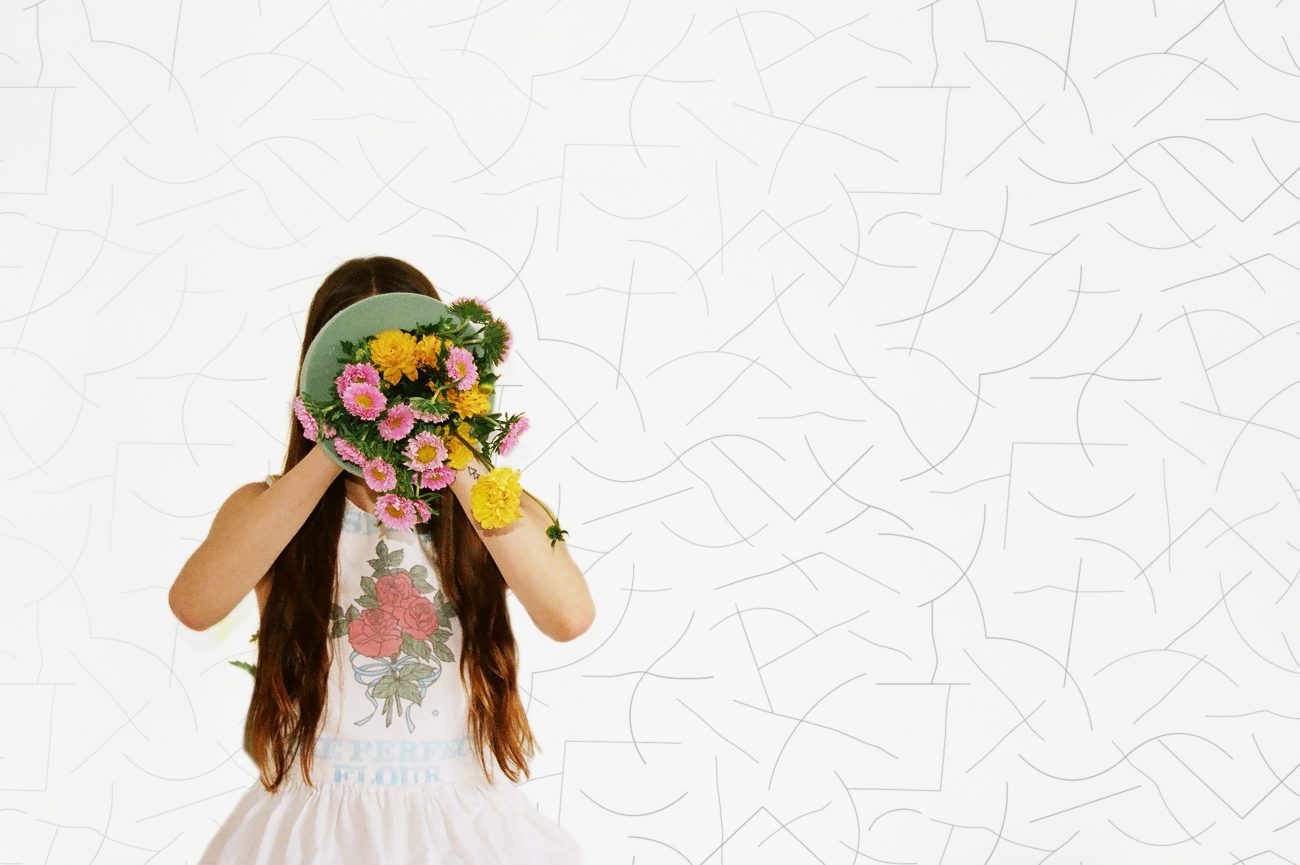 Dusk is a pattern of small rectangles that she describes as shimmering like a little piece of gold in a chunk of ore. Pavlova was designed using jeweler's wire to create delicate shapes.
"I still love bold chunky, raw looks too, but I'm appreciating more delicate lines," Avery says about her designs that can serve as a bridge between styles. "Our designs are raw, fussy, and edgy, but our materials are sophisticated and glamorous," she says.
To explore more of Juju Papers unique designs or to order a roll for your own space, visit their website at jujupapers.com.