Welcome back to our weekly search for the best cottages for sale in the country. From classic craftsman homes to reimagined wood cabins, these Colorado cottages take on all shapes and sizes, while staying big on style. We found our favorite picks in the Denver real estate market, all in unique neighborhoods. Take a look at our top 5 cottages and their absolutely stunning curb appeal!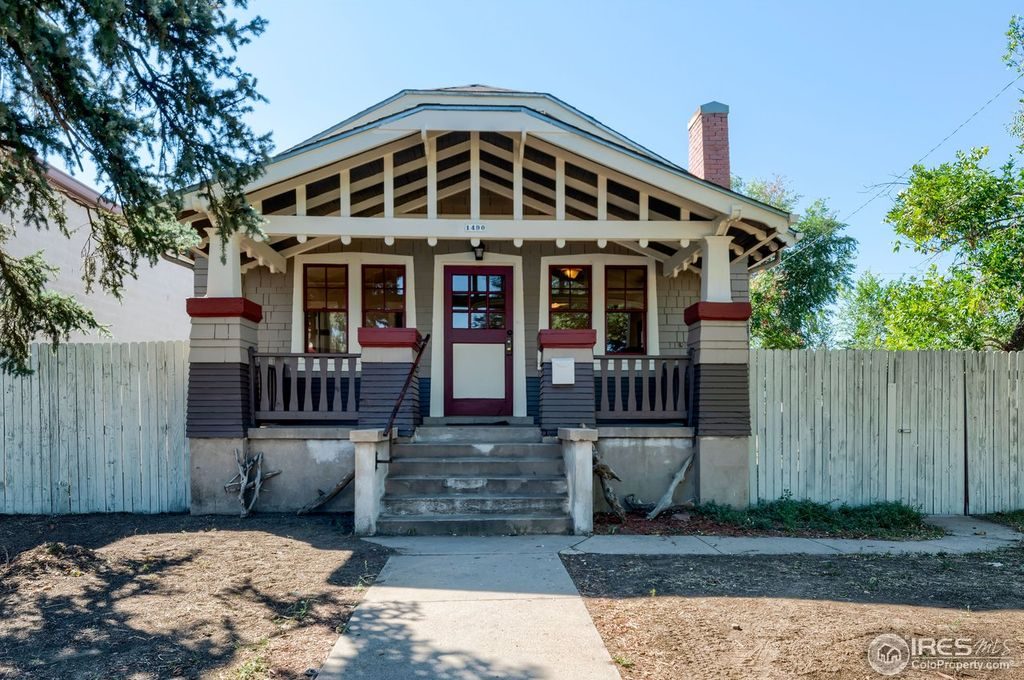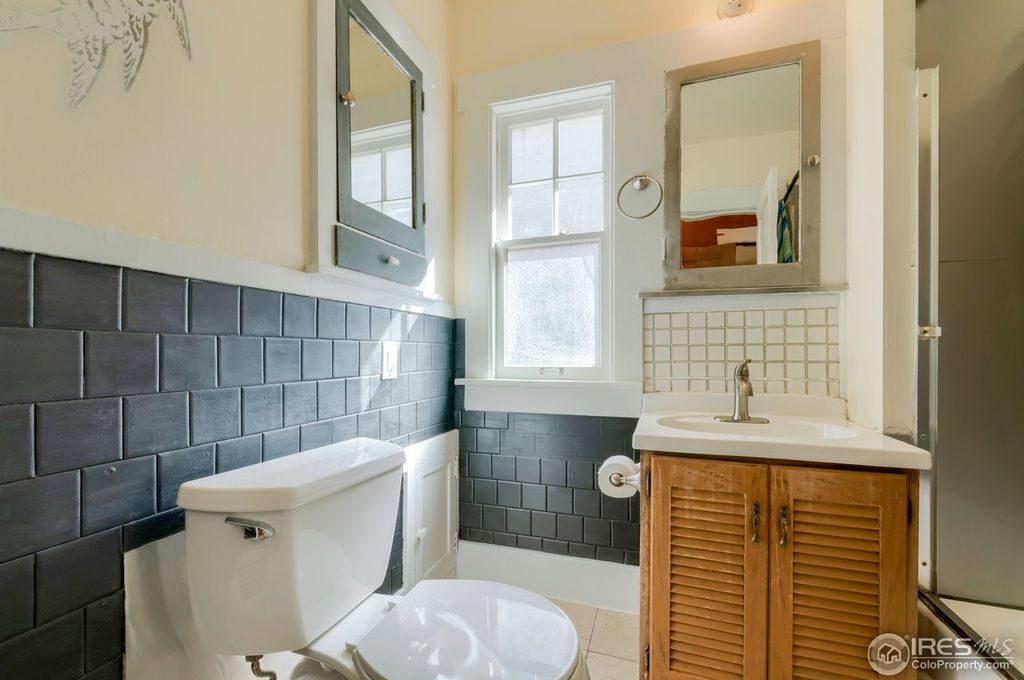 $400,000, 1,738 sq. ft.
Thanks to its eye-catching red accents, bungalow style, and despite its minimal, almost barren landscaping, this renovated 1920s cottage puts out plenty of curb appeal! This 4 bed/1 bath home was designed with a landscaping business in mind, a custom greenhouse located in the backyard, perfect for ambitious gardeners and cottage renovators alike. Inside, the cottage includes newly installed wooden flooring and a fresh coat of paint, its 1920s roots still prevalent in the interior accents, like the replicated yet updated tilework within the bathroom. Other features include a finished basement and new stainless steel appliances in the kitchen.
Located in Valverde, Denver's West Side and one of its oldest neighborhoods, this cottage thrives in a diverse, suburban neighborhood. Residents get to enjoy fun parks, restaurants, and bars, plus a quick 5-minute commute to downtown Denver.
3743 Tejon St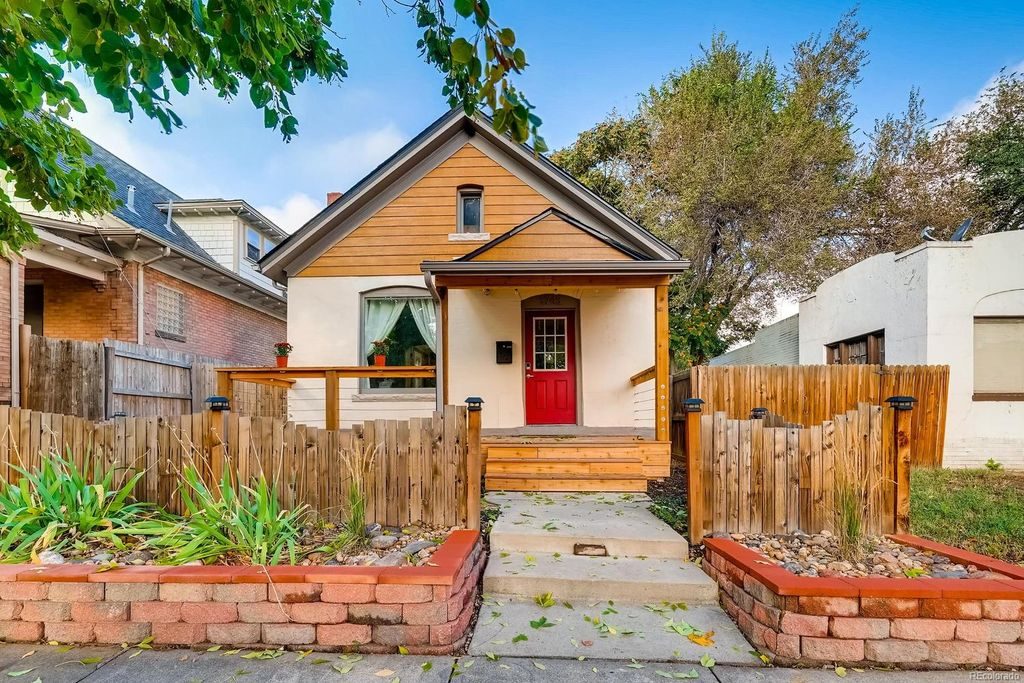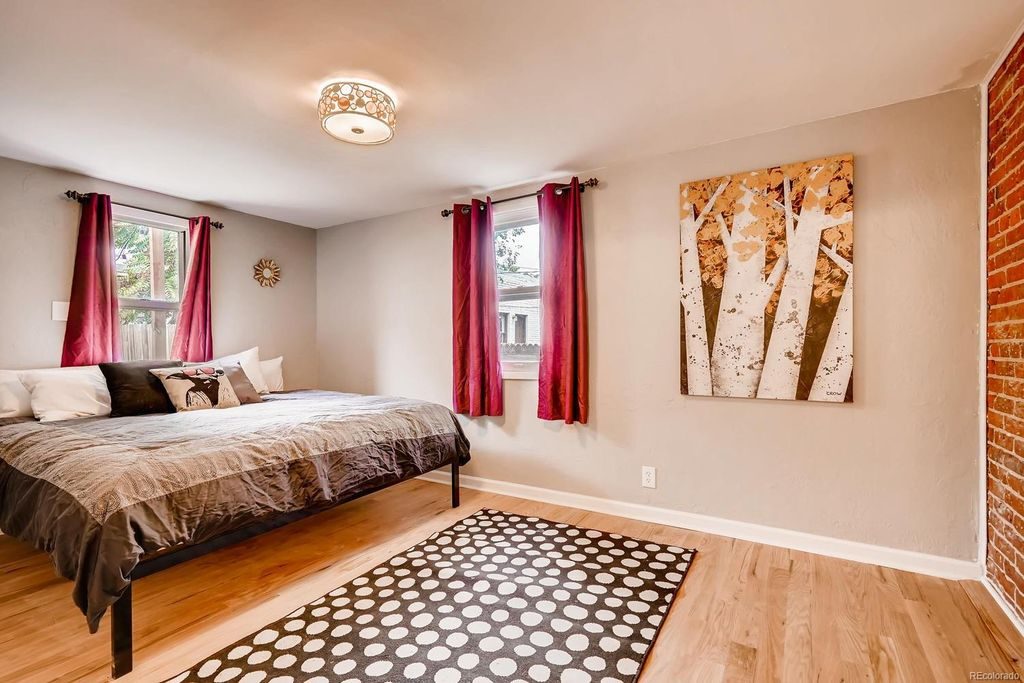 $539,000, 1,529 sq. ft.
Wooden paneling, painted brick, and a quaint, red front door all stand out for this Colorado cottage! The simple silhouette of this cottage gives plenty of understated charm, and offers room for new owners to play with exterior elements like landscaping or outdoor decor. The 3 bed/2 bath interior features hardwood flooring, exposed brick accents, and concrete countertops. The interior keeps its palette neutral yet fresh, creating a backdrop for your own pieces to work within the home. This cottage even has a private backyard with stone walkways, perfect for entertaining guests or family!
Nestled in the bustling neighborhood of Highland, also known as LoHi, this cottage is close to popular nightlife attractions, restaurants, and cafes. Highland also has cultural districts that host unique art showcases and venues, as well as annual festivals highlighting different cultural events within the neighborhood!
161 S Humboldt St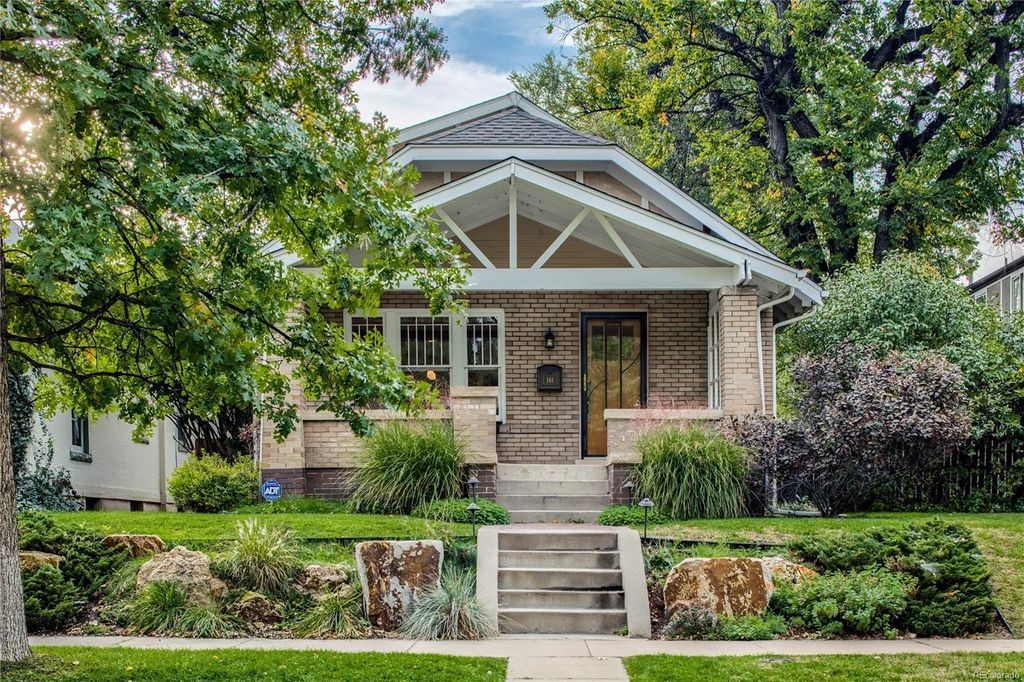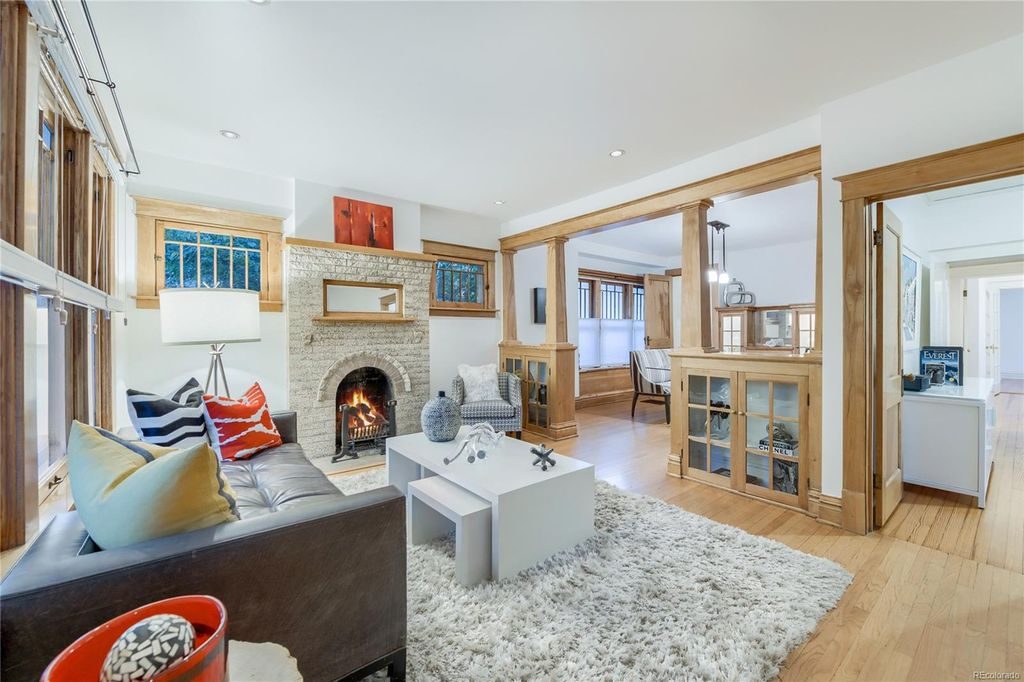 $1,000,000, 3,094 sq. ft.
Denver real estate at its finest. An elegant bungalow framed by old grown foliage is exactly what this cottage delivers! This updated 4 bed/3 bath, 1920s home embodies modern convenience with old-school style, the interior obviously upgraded, though the cottage's original designs were kept in mind. The brick and board exterior give an element of simplistic beauty, a natural color palette chosen for the exterior of this home. Hardwood flooring throughout creates a cohesive style from room to room, the interior walls painted basic whites or greys to work within any kind of decor. The cottage also features a finished basement and backyard, complete with a stone patio and outdoor fireplace.
Located in the neighborhood of Washington Park, residents can take a break from downtown Denver by enjoying outdoor attractions like lakes and lush parks. The family-friendly atmosphere is ideal for a day out and about with the kids, or if you're in the mood to relax with a friend, the neighborhood hosts wine and cocktail bars, specialty shops, and high-end clothing stores. There's even a local farmer's market every Saturday, June through October!
120 Perry St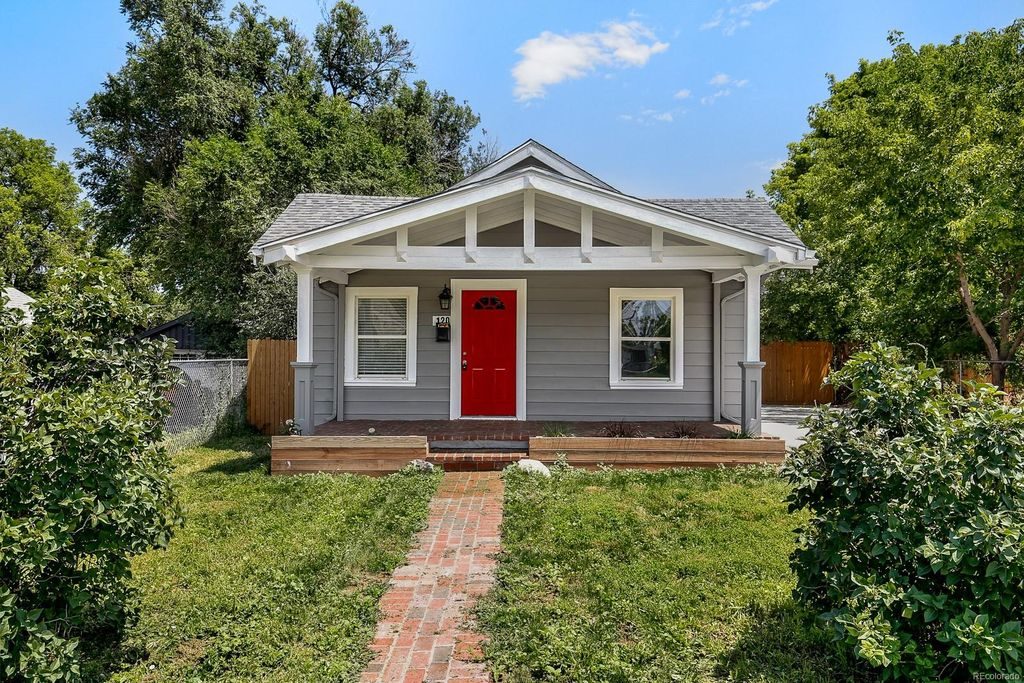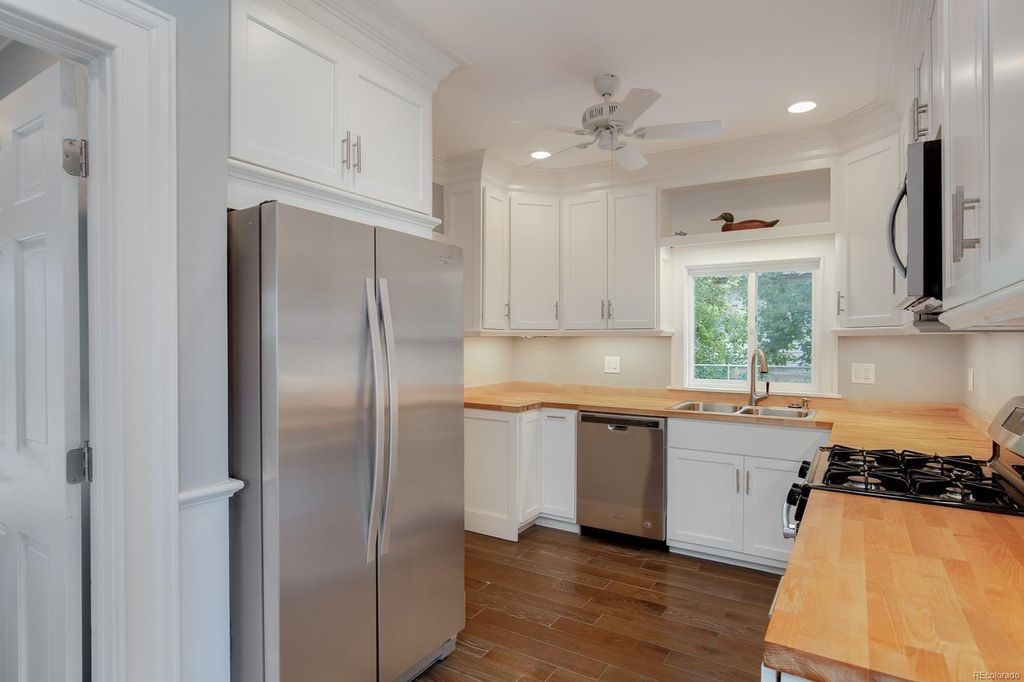 $369,000, 832 sq. ft.
This tiny cottage turns heads with its low, bungalow design and freshly painted red front door! The compact 2 bed/2 bath home hides an open floor plan that gives the illusion of extra space when you step inside. Custom crown molding and wainscotting line the walls, while the wide board oak flooring sprawls through almost every room in the home. This cottage's newly renovated kitchen features butcher block countertops and new cabinets, combining both classic and updated styles to work within the home. The backyard includes an upgraded 2 car garage, great for storage and just a short step from the patio!
This cottage is located in Barnum, a historic, older neighborhood just on the West side of Denver. The sociable community is located only 10-minutes from downtown itself, residents benefitting from its urban location and tight-knit neighbors. The community is the draw for Barnum, local shops and businesses giving small-town charm within the bigger city of Denver!
936 S Pennsylvania St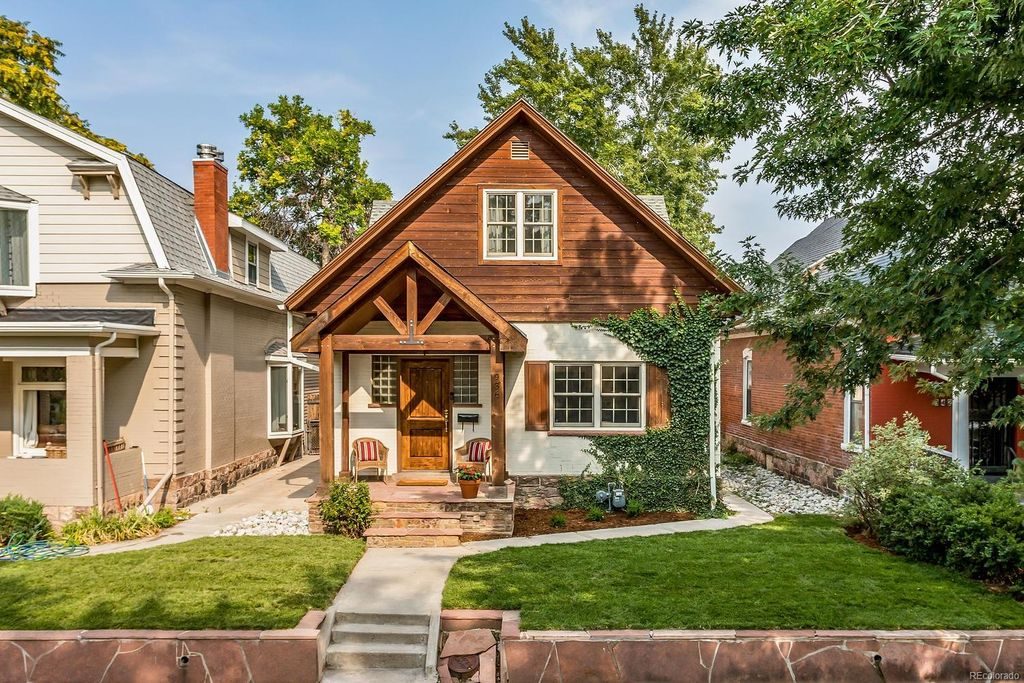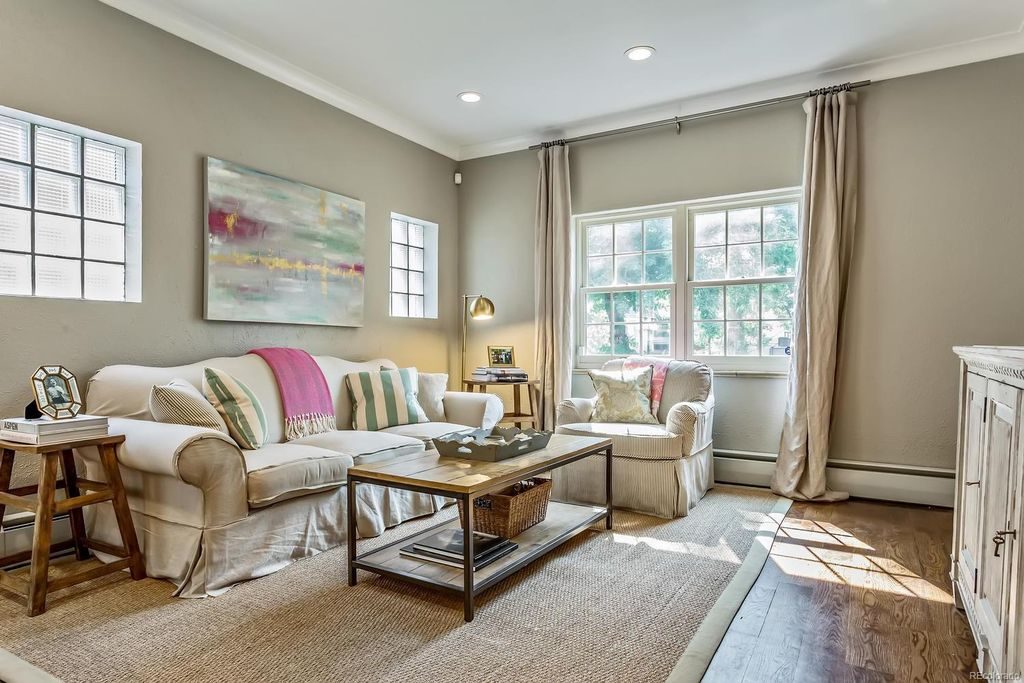 $760,000, 2,519 sq. ft.
Wood cabin with a twist, this cottage's main draw is its use of exterior wooden boards and manicured curb appeal! The 3 bed/2 bath, 1902 home recently was renovated to include new white oak flooring and an updated kitchen, complete with new cabinets, countertops, and appliances. The second level master suite and loft is a cozy room that overlooks the private backyard, while doubling as a unique spot for an office or reading nook. Its light and bright floor plan is complemented by the cottage's cohesive interior, both levels working together to keep the overall look of the home. The landscaped backyard features a flagstone patio and built-in fireplace, great for relaxing in the evening! This cottage is located in previously mentioned Washington Park, otherwise known as Wash Park by locals!
Looking for more listings? Check out this post on our favorite listings in Seattle.
Want more cottages? Check out Cottages & Bungalows on Instagram!