Ready to get messy with pumpkin guts this fall? How about getting those stringy insides stuck to your counters, floors and clothes as you carve pumpkins to decorate your home? No, us neither. Instead, here are a couple no-carve pumpkin ideas that will keep your hands (mostly) clean throughout the process.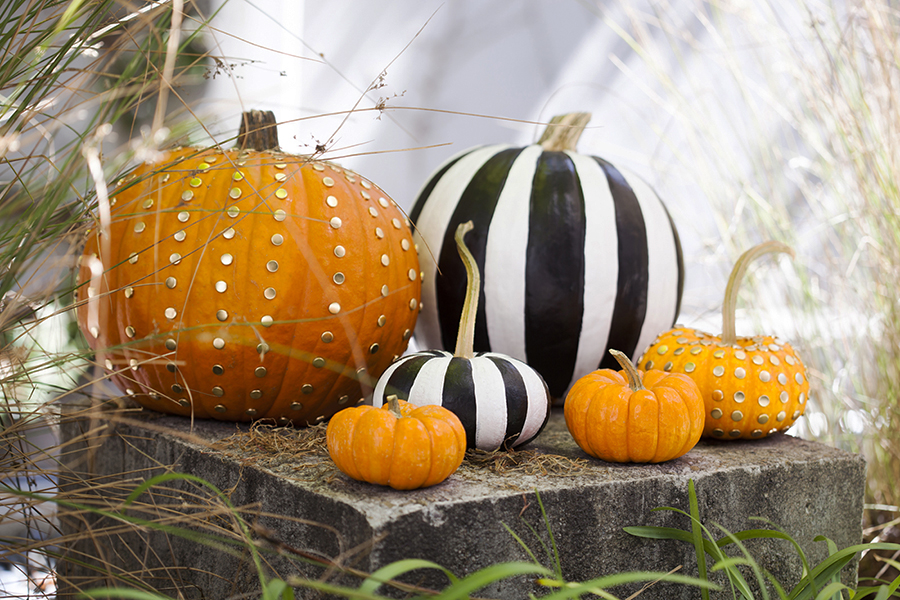 Striped Surprise
Pumpkins already have vertical ridges, so capitalize on this with your pumpkin decorations. The Brit + Co team has created these fun striped pumpkins with just a bit of paint and a few brass tacks. Using the natural ridges as your borders, color inside the lines with acrylic paint. Start with the lighter color and paint over the ridges, overlapping onto the next section so you can make straight edges with the contrasting color. To create a complementary effect with additional pumpkins, insert brass or gold tacks into the middle of each section.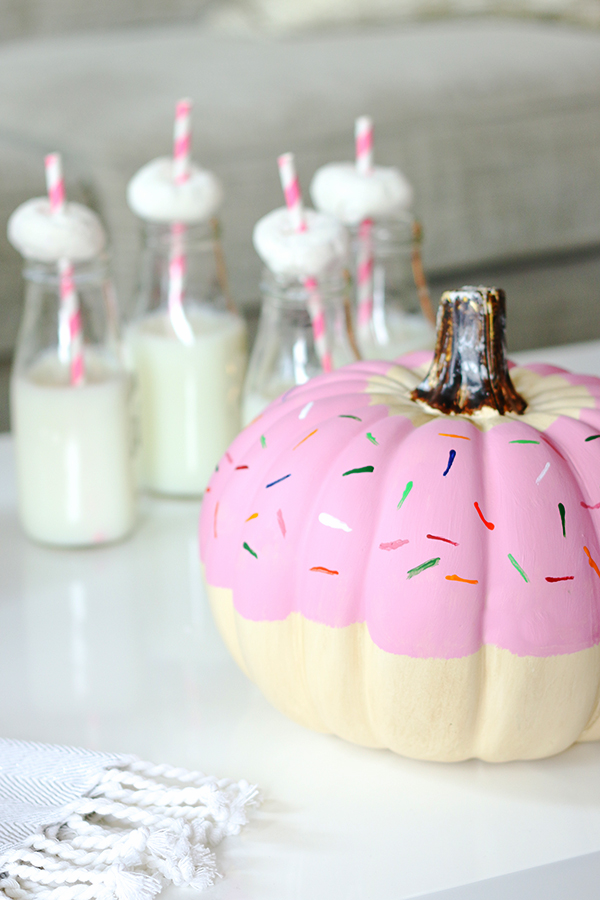 Dunkin' Pumpkins
Donuts are a current home décor trend—you can find everything from donut pillows and wall clocks to balloons and prints. Casey and Bridget of The DIY Playbook have taken this idea and transformed their pumpkin into a delicious-looking treat. Paint your pumpkin all over with white acrylic paint; then cover the top half with pink or brown paint for the frosting. Don't forget to tape off the pumpkin stem for clean lines. For a finishing touch, use a paint pen or thin paint brush to add multicolored sprinkles.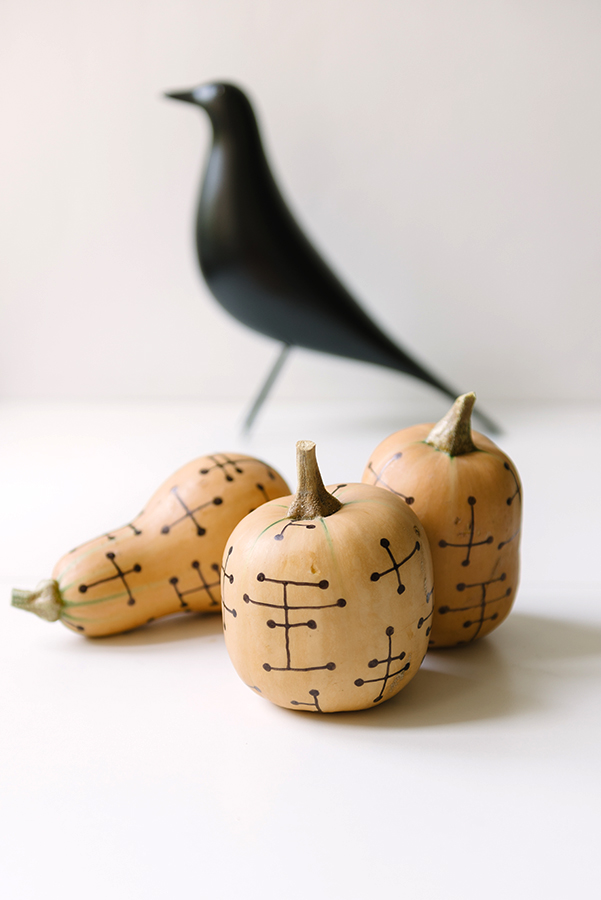 Midcentury Marvel
Opt for a more natural look by giving pumpkins a midcentury makeover. Daria Patrunjel of Kittenhood took a few squash and created an Eames-inspired pattern with simple lines and dots. To recreate the look, use a permanent marker to draw perpendicular lines all over the pumpkin, with dots on the end of each line. You can either start with the dots and connect them with lines, or start with lines and finish them off with dots.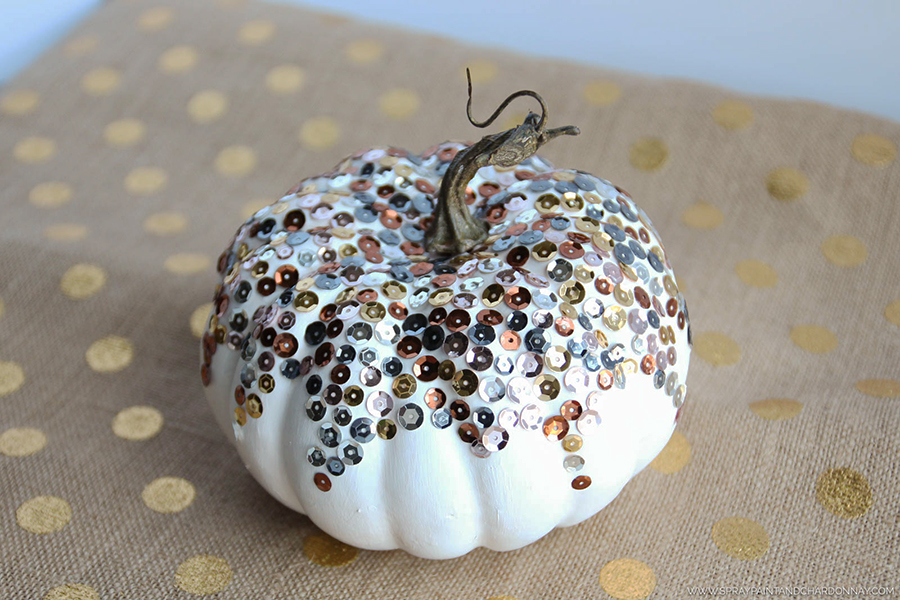 Vegetable Bling
Add some sparkle to your pumpkins with an easy craft supply—sequins. Katie Taylor of Spray Paint and Chardonnay started by giving her pumpkin a fresh coat of white paint, but you can create this look on an orange pumpkin as well. When you have your desired base, simply use a regular craft glue to attach sequins to the pumpkin. Make sure they're concave, to get the maximum amount of sparkle.