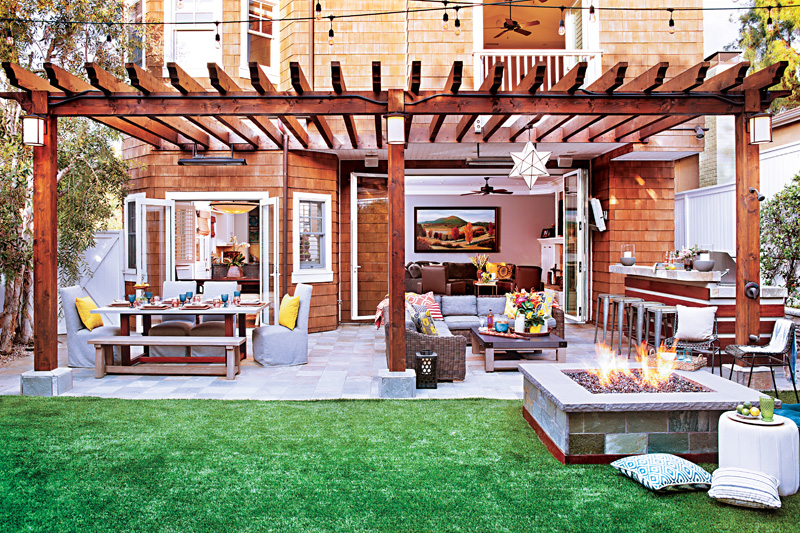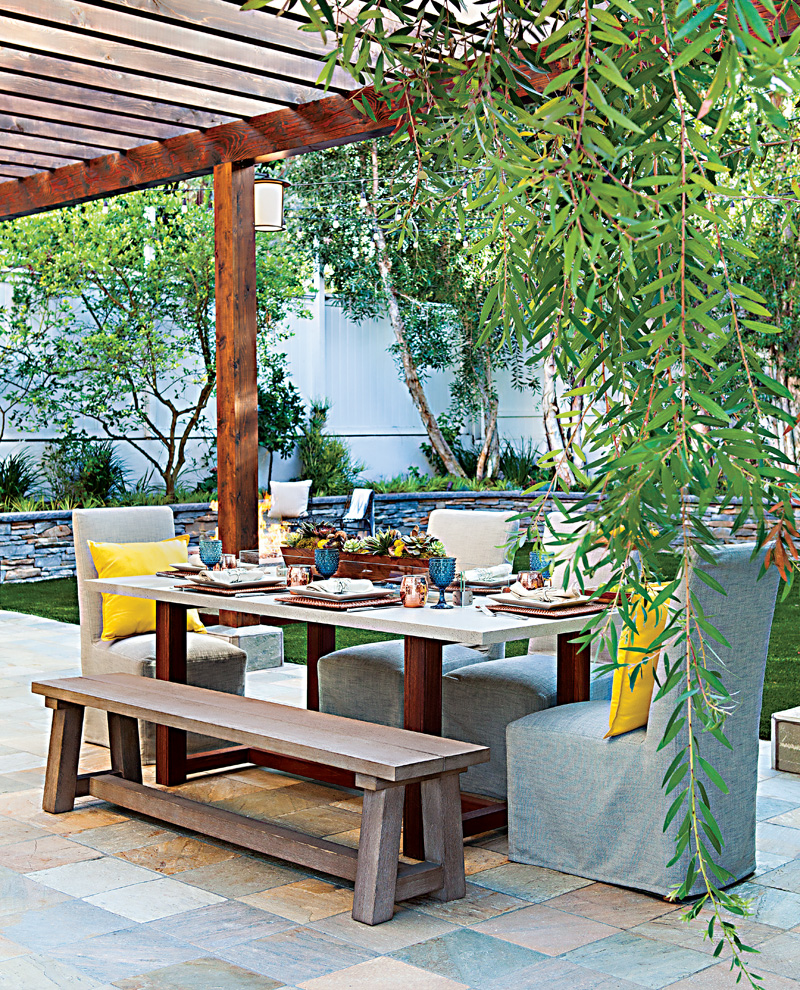 The best backyards for entertaining are all about creating a seamless transition from the indoors to the outdoors and providing plenty of casual seating areas for everyone to gather.
Every year this family of five hosts a big party with over 100 guests. Their beach house, just steps away from Manhattan Beach, California, boasts a Cape Cod-style facade and wide-open backyard area, but an oversized fireplace and a giant wall separated the two spaces and their guests whenever they entertained friends and family.
"The goal of this project then became how can we open up the backyard space and give it an indoor/outdoor feeling?" says L.A.-based interior designer James Hernandez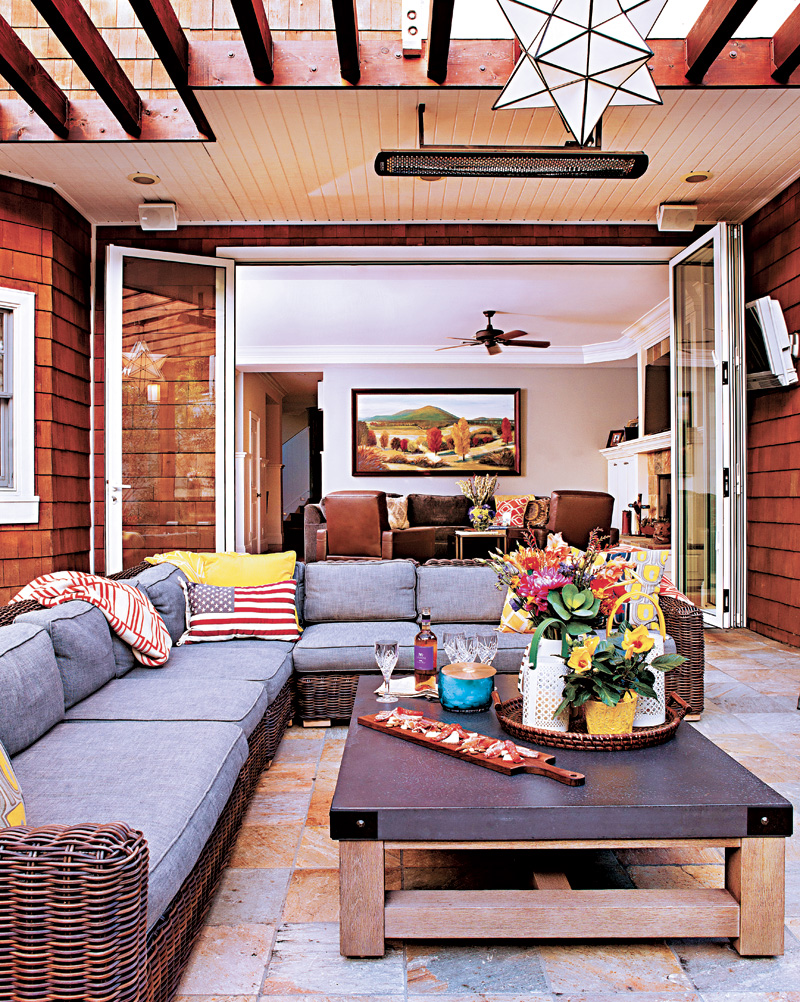 Because the fireplace and wall obstructed the view to the outdoors, James removed the fireplace and installed Monterrey-style bi-fold doors in the family room and French doors in the breakfast room to open the rooms up and give them access to the backyard and outdoor living area.
"The yard has more room to breathe [now], and the area flows so much better between the indoor and outdoor space," James says. Here he explains how he reworked these two spaces into one cohesive indoor/outdoor space.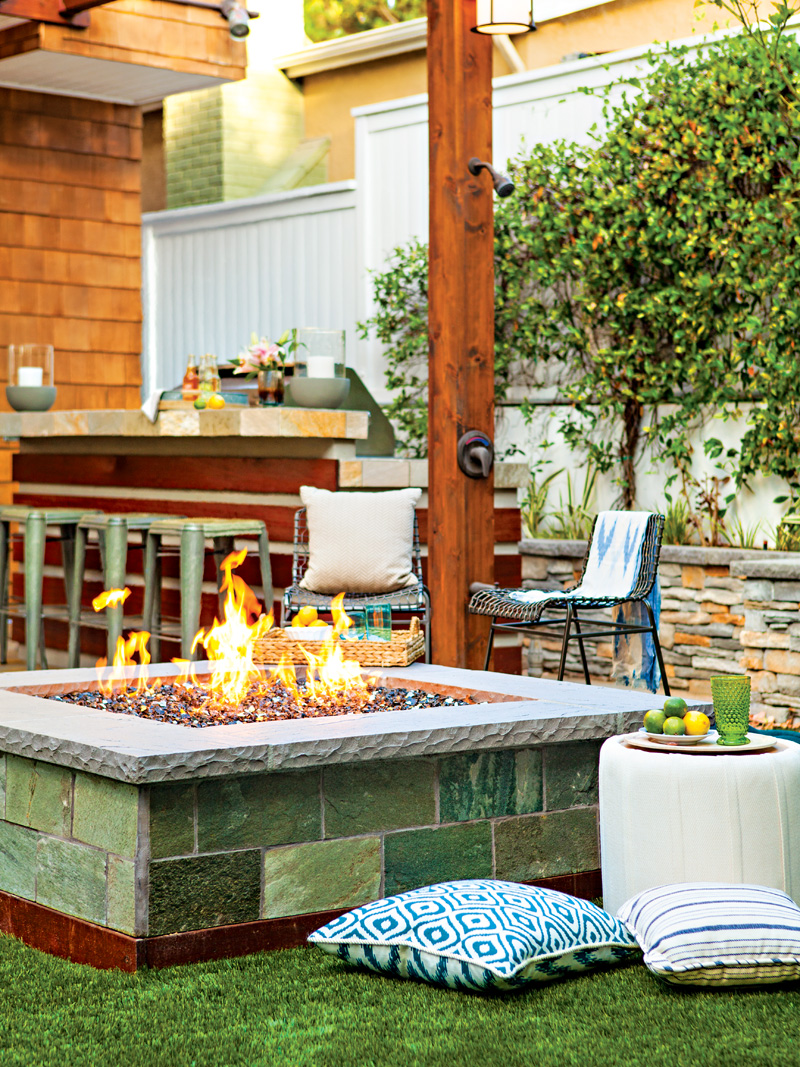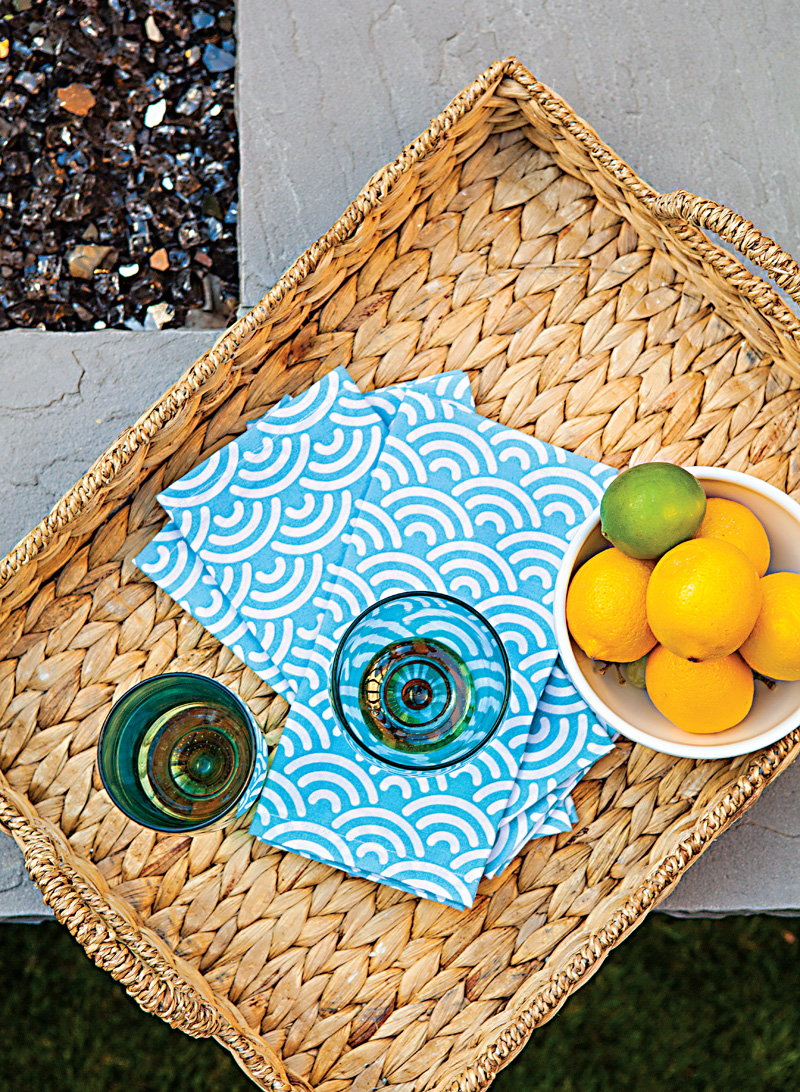 The former patio layout consisted of a loveseat and side chairs around a coffee table, and James added more furnishings to make the most of the space for any type of event, large or small. The new setup can accommodate many more guests, with a sectional sofa that can seat six and a low coffee table, a bar with four industrialstyle barstools, a fire pit with a lip that doubles as seating, and an outdoor dining table with four chairs and a bench.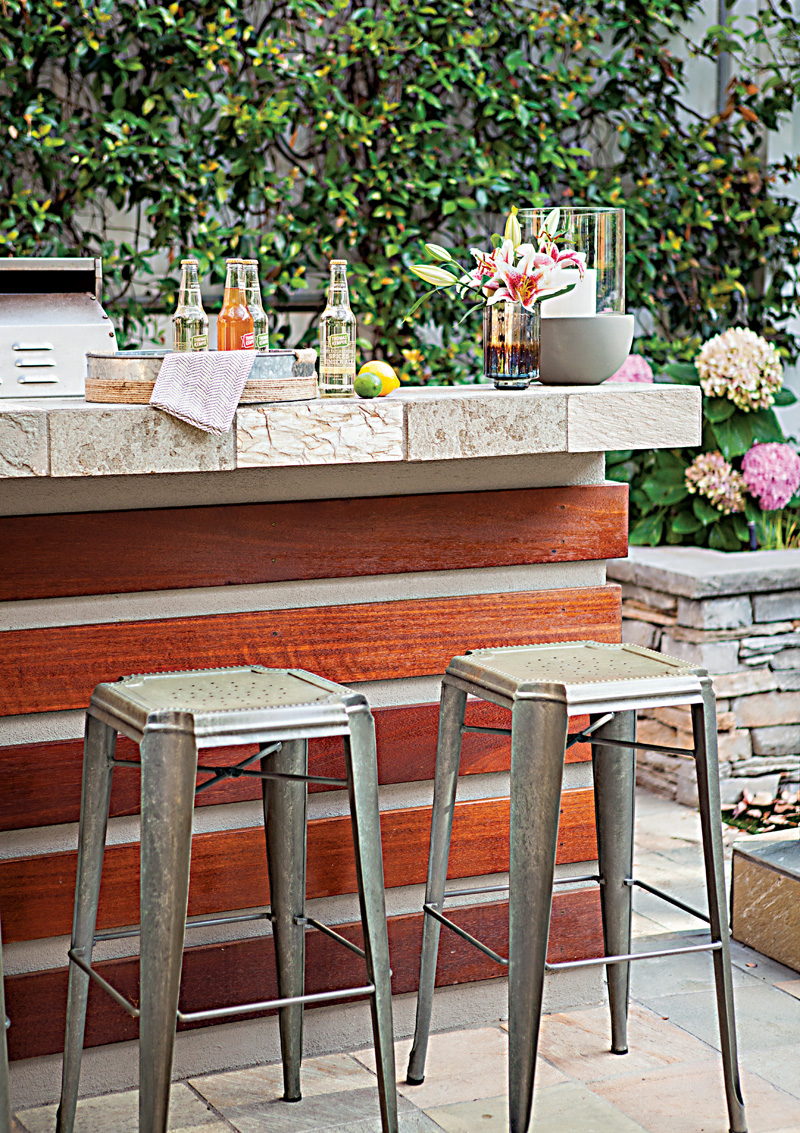 "Flow is key here," James says. "You could enter from almost any side of the house and still feel connected, from the breakfast room to the outdoor dining room, from the family room into the outdoor family room. The main thing is to maximize the seating without overcrowding the space. There's seating for everyone and a consistency and flow that allows for entertaining many people."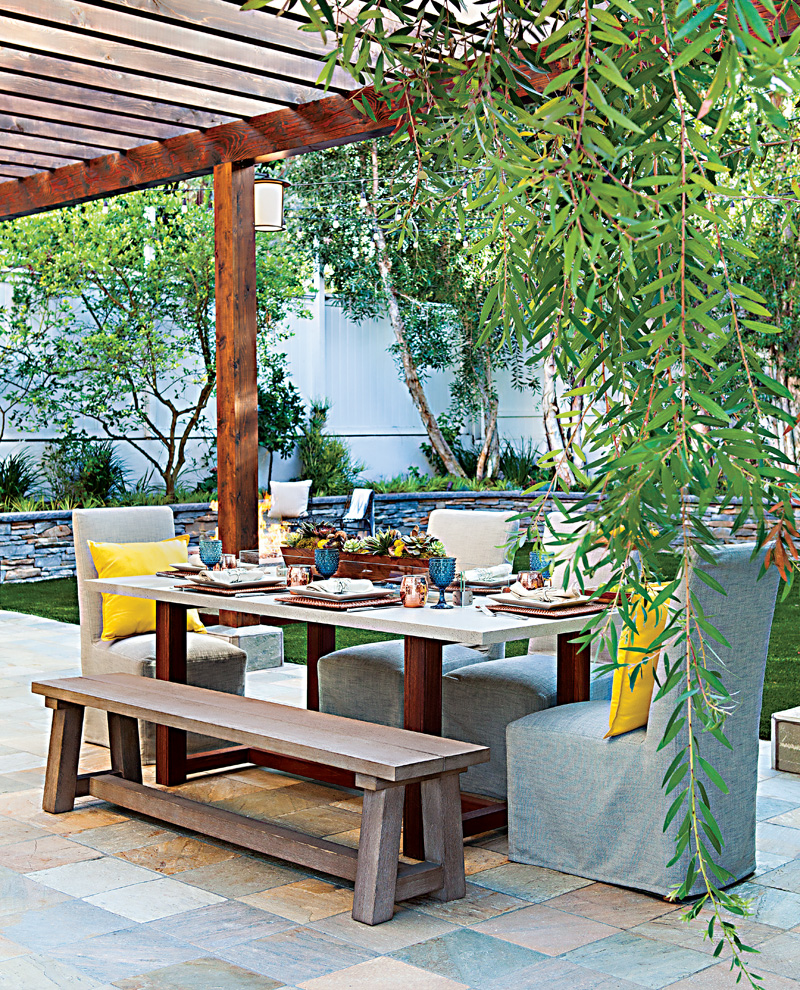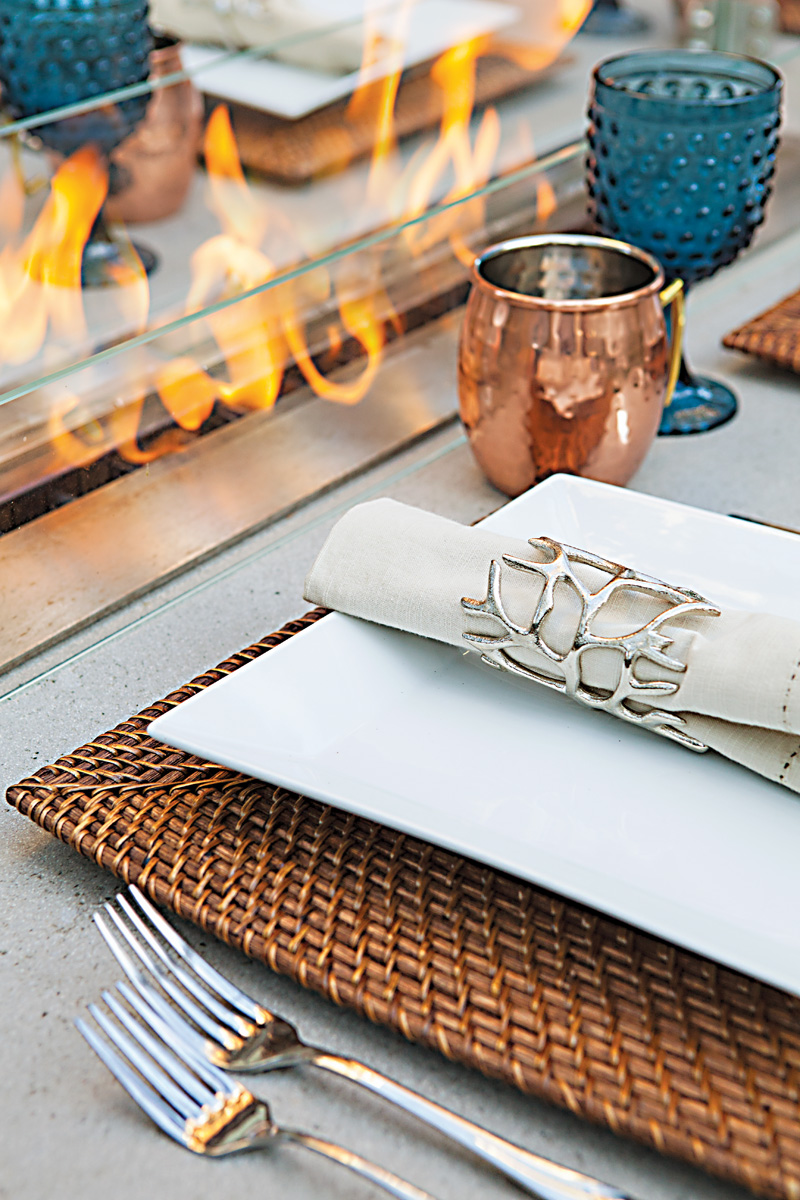 To visually connect the home to the outdoor living area, James designed a redwood pergola, which was stained to complement the home's wood-shingle exterior. While the back patio once had a retractable awning, the new pergola extended the roofline and draws the eye from the home out to the backyard.
"It's made to look like it's part of the existing structure of the house, so it doesn't look like an afterthought, and it makes a natural transition with color," James says.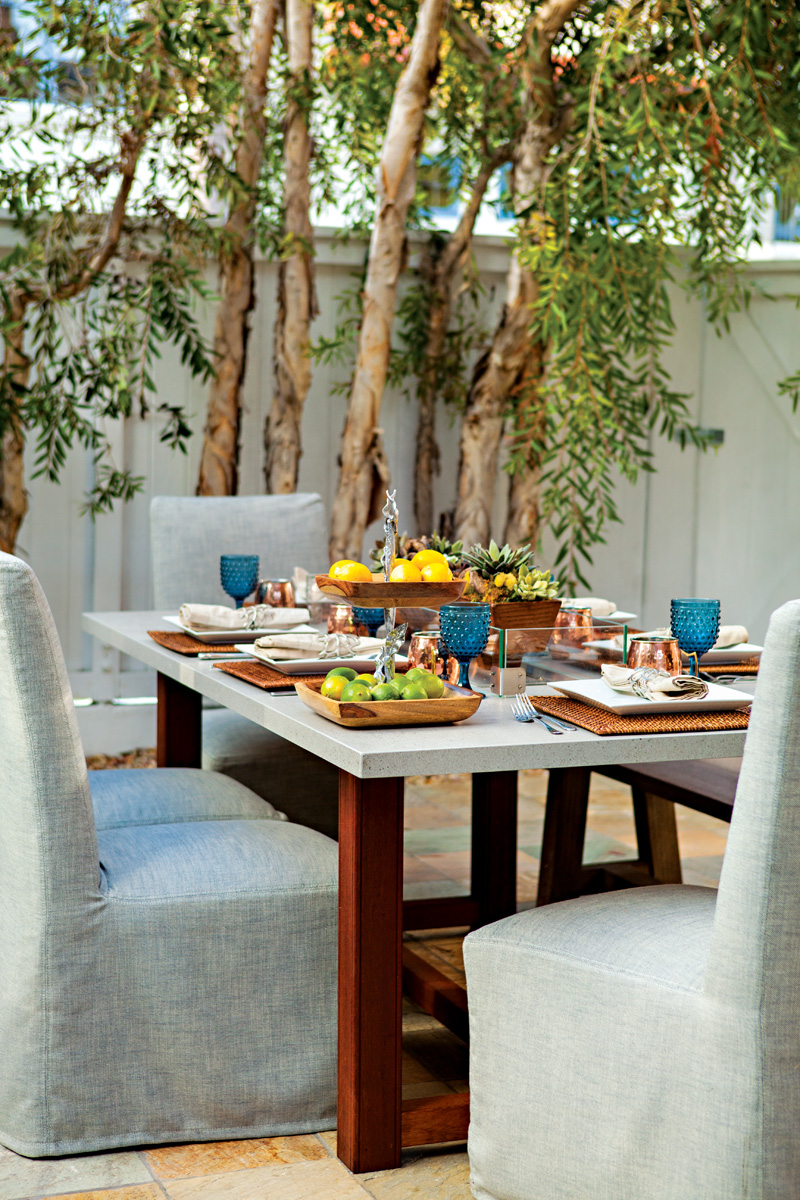 Proper lighting is equally important in creating ambience. A two-foot-by-two-foot star pendant light soars above the patio. With the glow from the candles on the coffee table; hurricane lanterns on the bar, fire pit, and dining table; and French cafe string lights from the pergola across the backyard, "there are different hues of light everywhere."
Now that the backyard outdoor living space is a true extension of the great room, the family can enjoy the connected spaces much more. "The new layout is continuous and harmonious. It creates that unified indoor/outdoor space of California living that everybody wants, and it works for all seasons."