You know what they say, "you never get a second chance to make a first impression." The first thing guests see when they visit is the front elevation of your cottage. Let your home exterior do the talking for you. Spruce up the porch, paint the front door or update your landscape. We've got some inspirational ideas to get your wheels turning.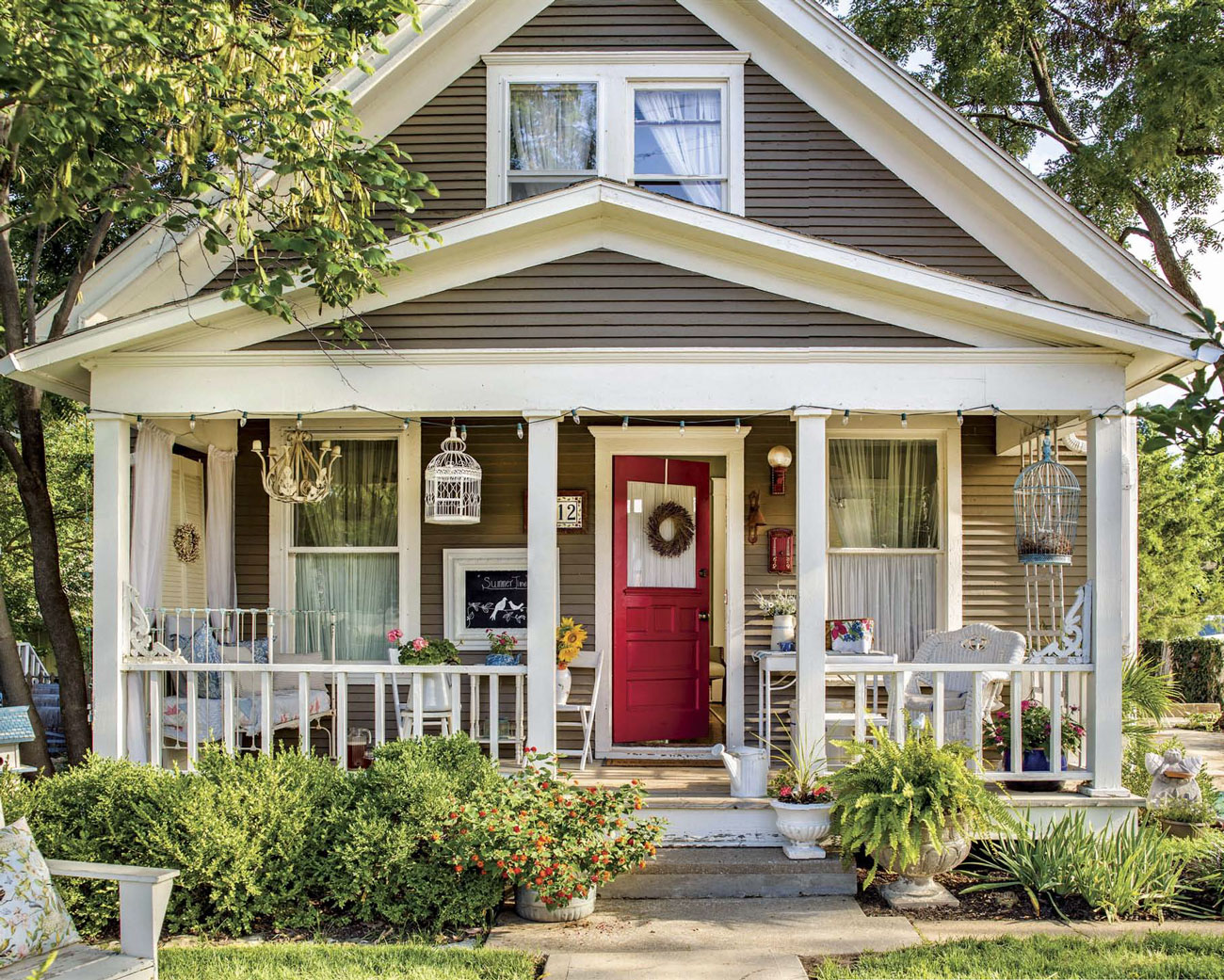 WELCOME GUESTS
Your home's façade is about more than just the architecture; it's also about the welcoming feel created by your decorative elements. Update your porch with cozy furniture and accents to create a space to gather before guests even step inside.
Budget Approach: You'll be surprised how a few new pillows and a pretty wreath will add tons of warm style. Revive old furniture with a new coat of paint.
Ready for an upgrade? Invest in new furniture or if you have the space, consider a porch swing. Updating your porch lighting is also a great way to punch up the look of your home.
KEEP TRIM
This eye-catching Spanish revival cottage gets its cheerful appeal from lots of detail work that packs big style into a pretty, small façade.
Budget Approach: Paint your trim a contrasting color. From window sashes to door frames, there are probably a few areas that painted a peppy color can perk up the whole look of your house.
Ready for an upgrade? Board and batten, as seen here, is one of the easier wood-trim styles to incorporate into your home. When you replace basic stucco walls with something with more architectural appeal, your home instantly increases in value.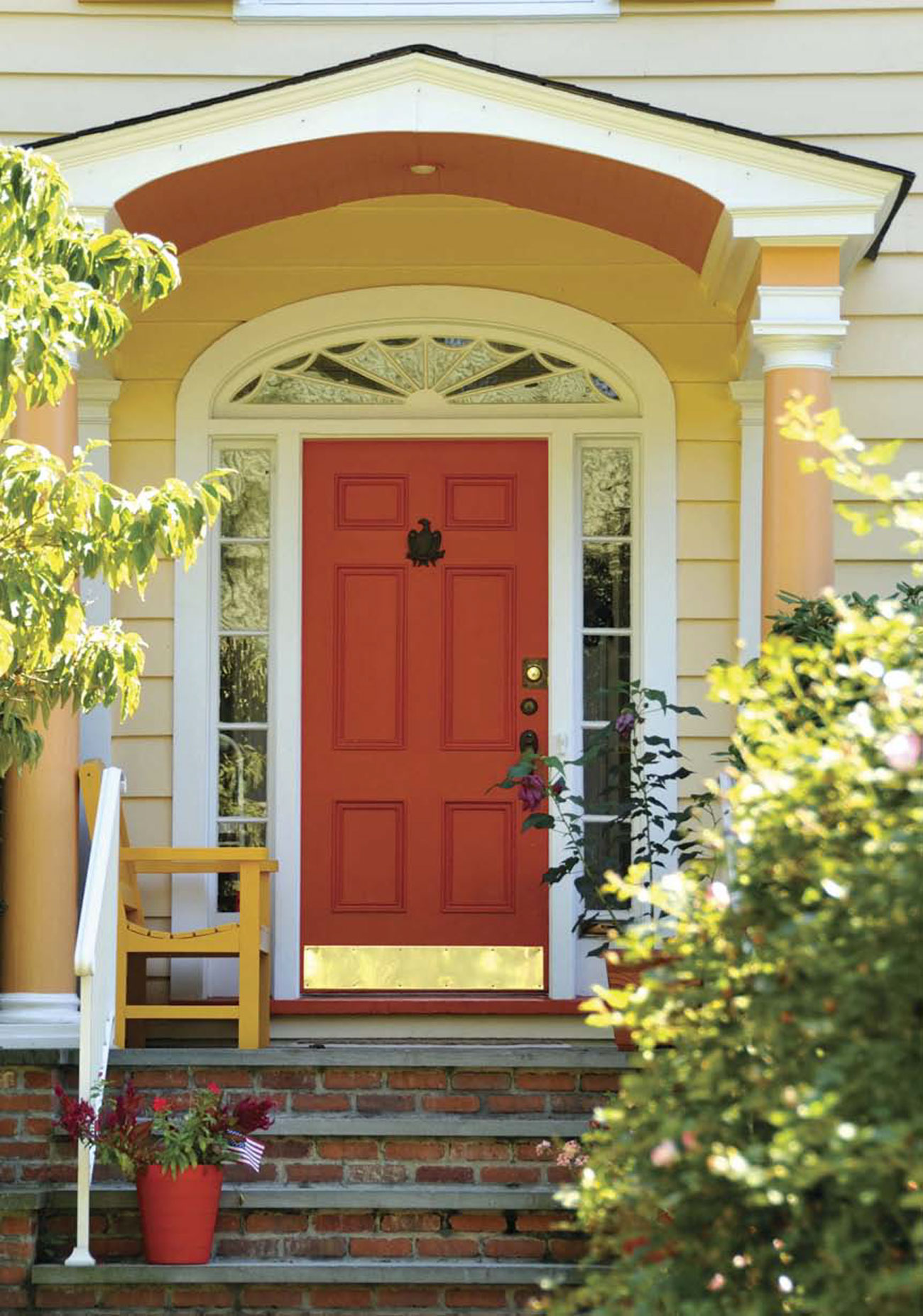 FRONT DOOR SERVICE
Search #ihavethisthingwithdoors on Instagram and you'll see we're not the only ones obsessed with a great door. If eyes are the windows to your soul, then doors are a peek into your home's personal style.
Budget Approach: Break out the paintbrush and pick a color that will pop, to instantly bring attention to your home's façade. Bonus points if you color coordinate your plants and flowers to tie it all together.
Ready for an upgrade? Your home's quality starts right at the front door if you're ready swap out a basic door for something with substance—a Dutch door for a cottage-style boost. Or source a salvaged door to imbue your home with historic appeal. You can also update your door hardware for a more polished look.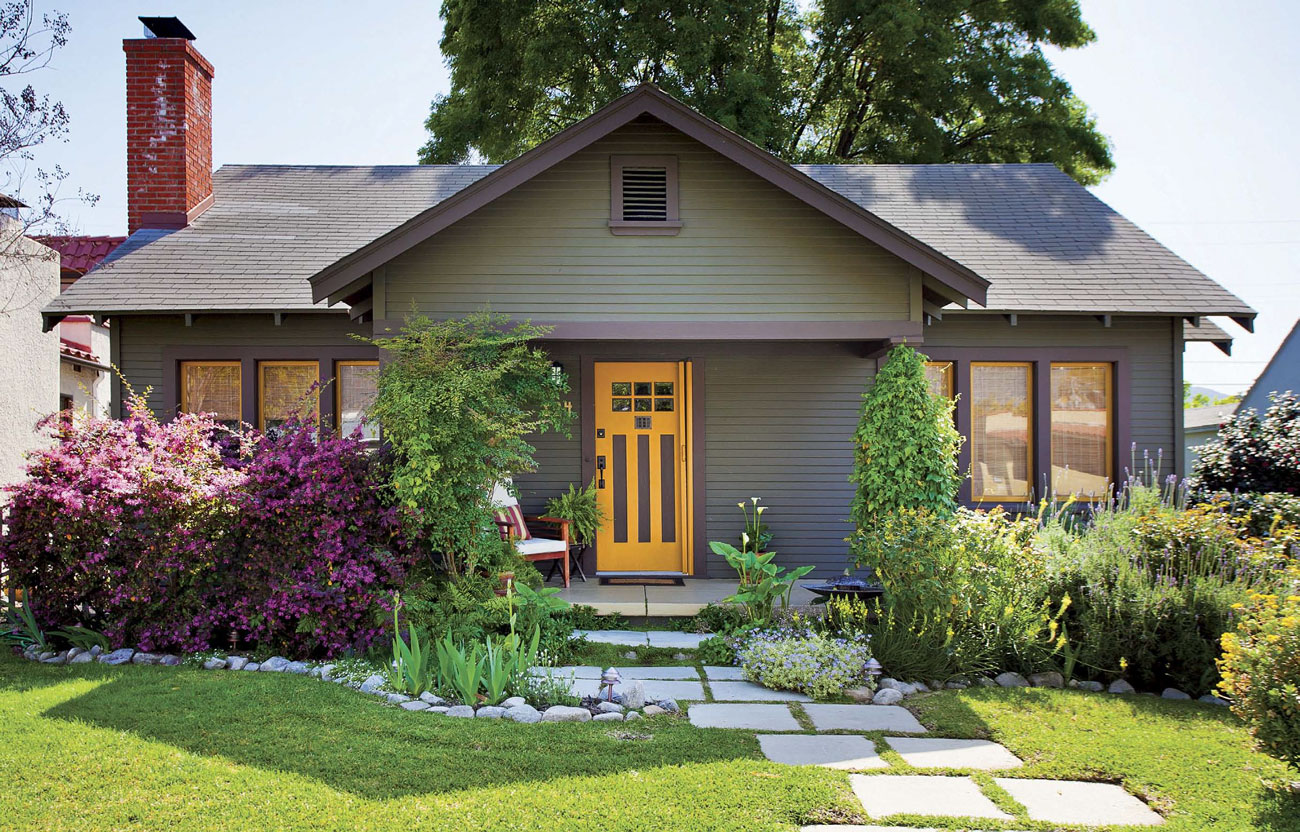 GET A NEW COAT
A new paint job is the ultimate luxury treatment. There's nothing like it to clean up your home's appearance and present a tidy front. You can also use paint to hide or disguise some less-thanperfect parts of your home that you're not ready to renovate or remodel.
Budget Approach: Take the DIY approach and invite friends over for a painting party to save on labor costs. Paint is one of the most affordable home project materials.
Ready for an upgrade? Spring for high-quality paint and experts to speed up the process. Or spend some time and energy researching historic paint colors that will complement your old home.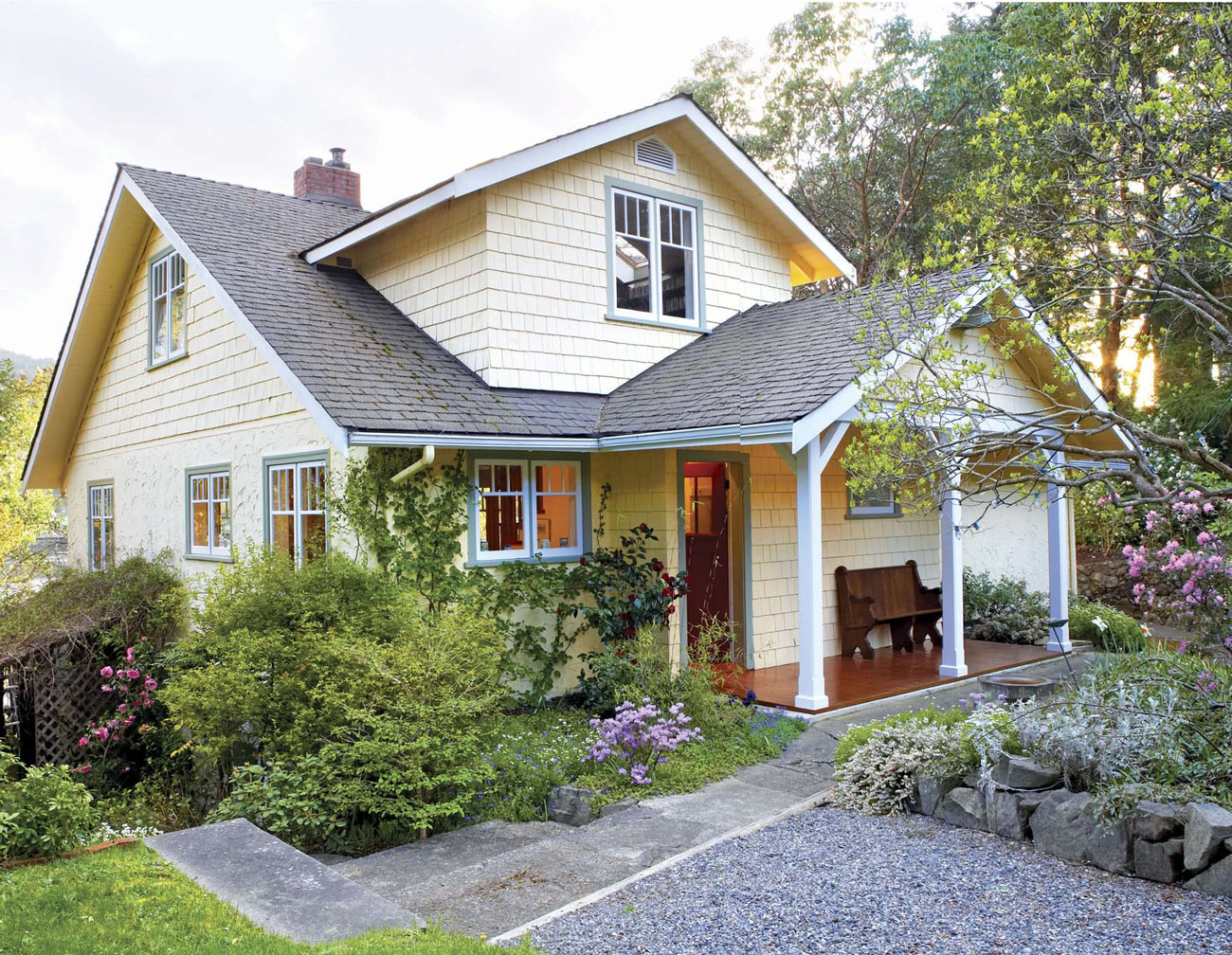 PLANT SOME PERFECTION
A great home doesn't end with the house itself. Use landscaping to amp up your home's curb appeal. Expertly done, how, what and where you plant your plants can cover a host of architectural sins you aren't ready to tackle.
Budget Approach: Refresh your existing beds and borders with new fuller plants and brighter colors. Some plants just reach their prime and you need to start over.
Ready for an upgrade? You may want to rework your garden's layout to enhance and maximize your home's features. A big tree covering half your home? Maybe it's time to hire an expert tree trimmer to reshape or even remove an old tree.
OTHER HOME EXTERIOR IDEAS
• Updating your house numbers can cost very little but make your home look like a million bucks.
• What are your windows revealing? New blinds, shutters and even drapery updates for inside can positively affect the exterior impression of your home.
• Enhance your architecture with cottage style elements such as flower boxes in the windows, or a weather vane on your roof.
• Update other front yard elements such as your mailbox and give your gate or fence a fresh coat of paint too.
Want more simply beautiful ideas? Check out this post on How to Boost Curb Appeal. 
Of course, don't forget to follow us on Instagram, Facebook and Pinterest to get your daily dose of cottage inspiration!