STYLING A PLATE WALL
Are you intimidated with what to do with a blank wall space in your Dining Room, Kitchen, or Entryway? An easy and affordable idea to showcase your personal style and character is to create a plate wall. I have been collecting plates for some time to do this in our Dining Room alcove and finally completed this project!
Plate walls were popular in homes during the 50's and 60's and this vintage style idea has made a comeback. Accessories tell your story. They provide a glimpse into your interests, passions, personality, and home style.
Here is a my DIY Tutorial for creating a unique plate wall in your home with easy tips to make your arrangement, scale, and hanging simple and easy!
1. Choose Your Plates
The fun part! Vintage or new…use what you have, shop antique or thrift shops. Consider
a variety of interesting shapes, patterns, colors, and sizes, or create a monochromatic look with timeless classic whites.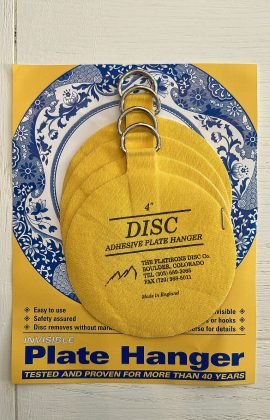 2. Hanging the Plates
My personal favorite way to hang plates is to use the Plate Hanger discs (available from Amazon). Simply wet the backing and adhere to the back of each plate. Let dry for 24 hours and the are ready to hang. They can also be easily removed by soaking in water.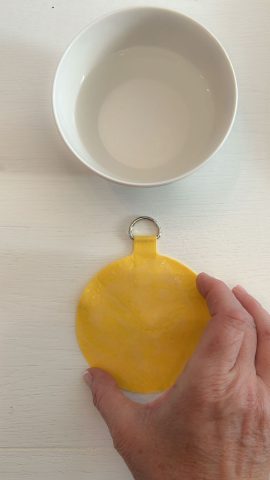 3. Make a Wall Template
Use newspaper or a paper roll to make a template for each plate in your arrangement. Trace the shape and cut out each one.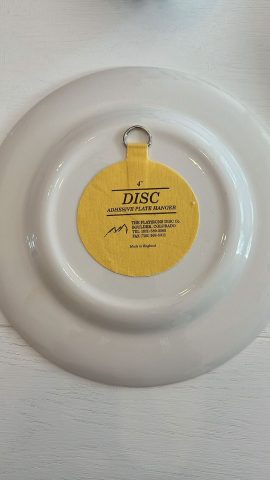 4. Arrange Plates and Add Hardware
Decide on an arrangement! Symmetrical or free form? Consider the size of the space you have to work with.
Use painters tape to position each plate on the wall. Create your arrangement, symmetry, and spacing. Once you have completed this step use a tape measure to calculate the distance from the plate hanger hook to the top plate edge. Measure and mark this distance on the template. Positive hook or nail and secure.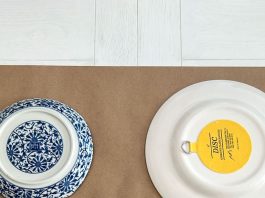 5. Hang Plates
Gently tear away paper templates. Hang your plates!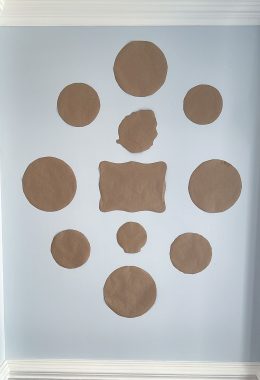 Here is my finished plate wall in our Dining Room alcove. It definitely reflects my style! Blues and whites, florals, checked patterns, some old, some new, and a bit of whimsy! What would your wall look like?