As I walked into Edgar Degas' studio,  with the cold green-and-white hexagon-tiled floors beneath my feet, the stifling rain continued to beat a solemn pitter-patter on the rooftop. A hazy glow shone through the large, white-cased windows overlooking New Orleans' Esplanade Avenue.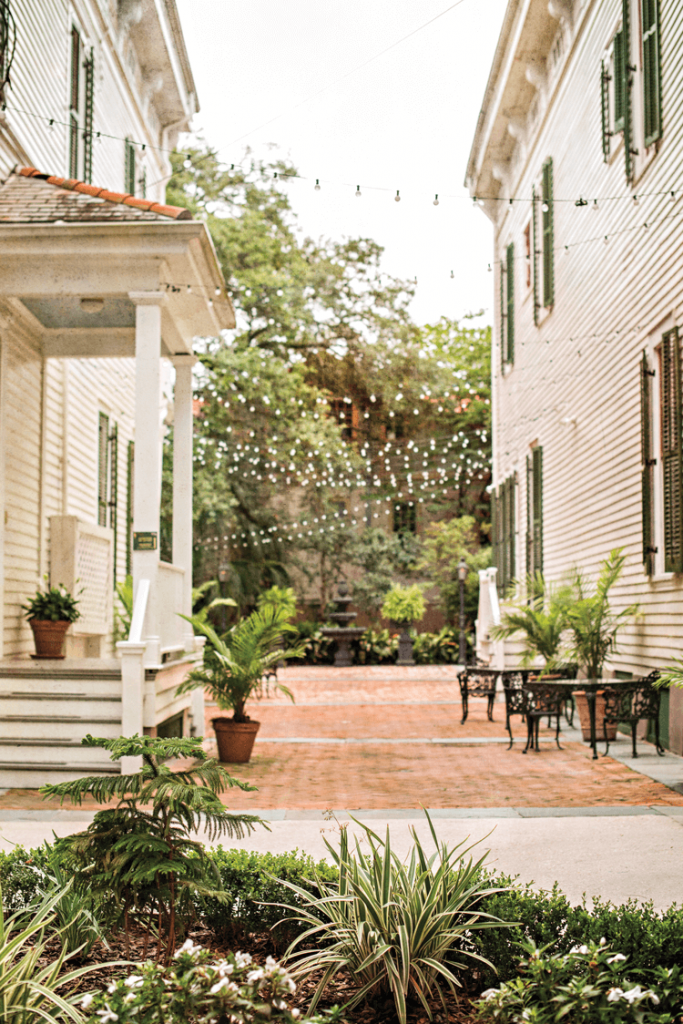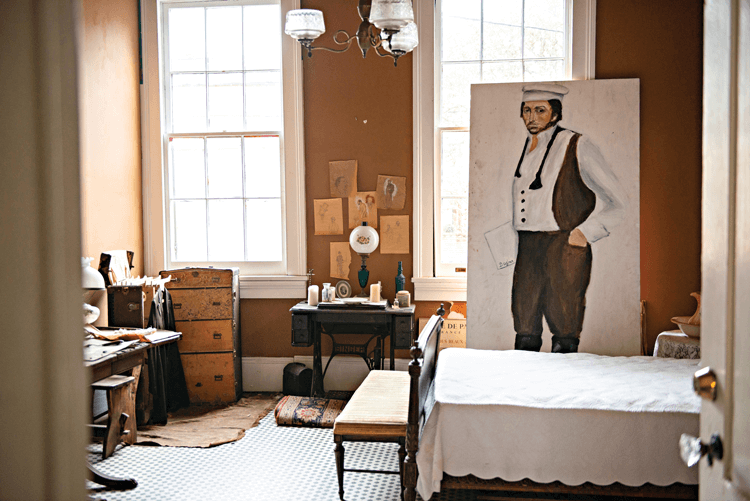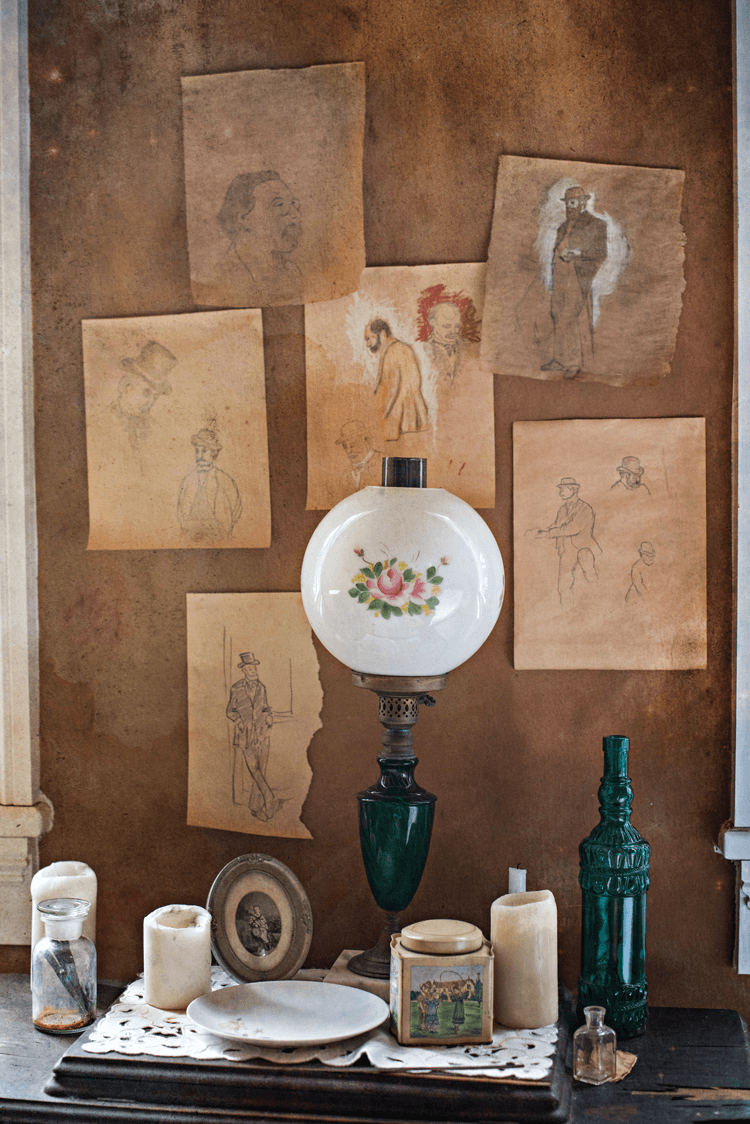 My eyes quickly went to an antique gold Baroque mirror hung from the picture rail with sketches for Degas' paintings on yellowed paper on either side. A floral, milk-glass lamp rested amid a collection of wooden palettes, used pastels, burnt candlesticks, bits of charcoal, fermented oil paints, horse-hair brushes, glass water jars and rusty palette knives. Petite silver-framed family portraits stood among the assorted drawing tools and a small, frail, wooden stool sat all alone under the flat desk with decorative pedestal legs.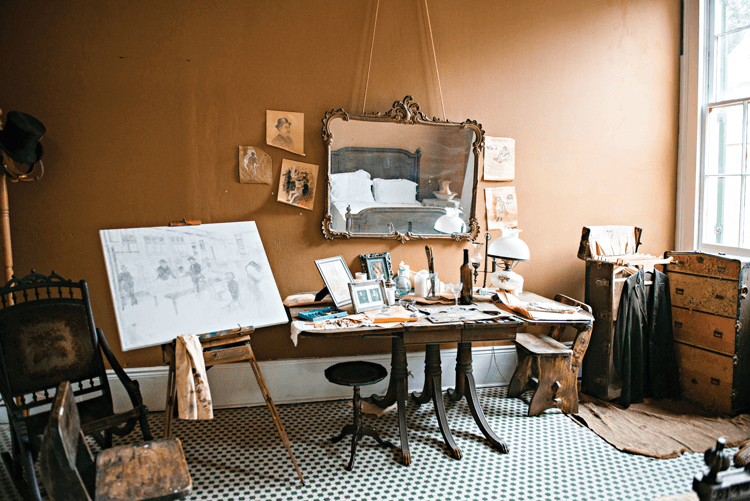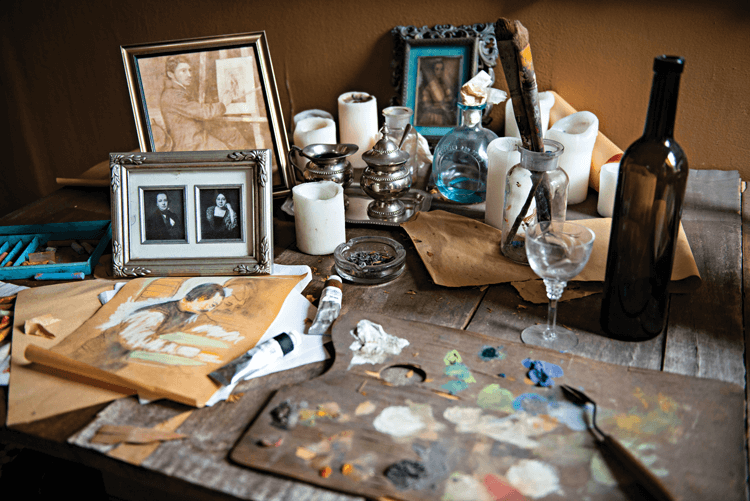 Taking a deep breath of the hot, musty air, I closed my eyes and listened to the melody of oily pastels smearing across parchment paper. I could almost hear Degas fidgeting in his seat, overwhelmed with inspiration in this exquisitely dark Crescent City.
Related Reading: Tour Historic New Orleans
History
Originally built in 1852, the Musson family mansion was known as one of the most impressive residences in the Esplanade Ridge neighborhood. It was split into two residences in the 1920s, and after an extensive restoration project and subsequent purchase of the second home where Edgar Degas' studio was located, the Edgar Degas House Museum and Bed and Breakfast was formed.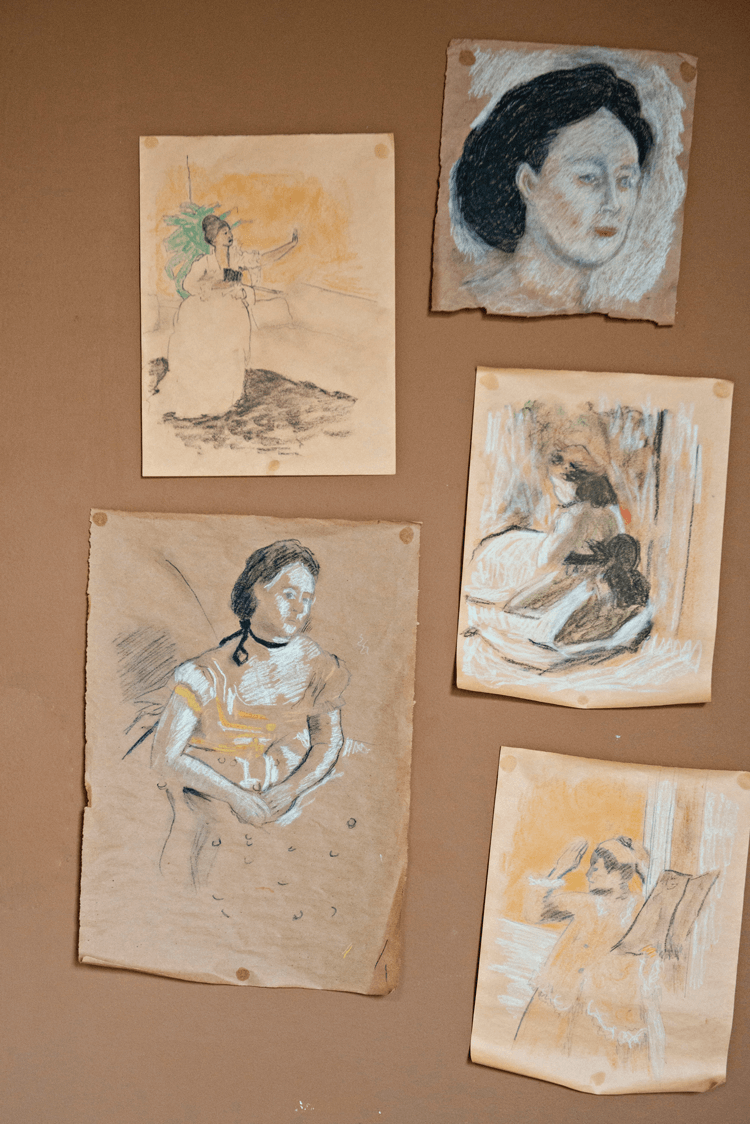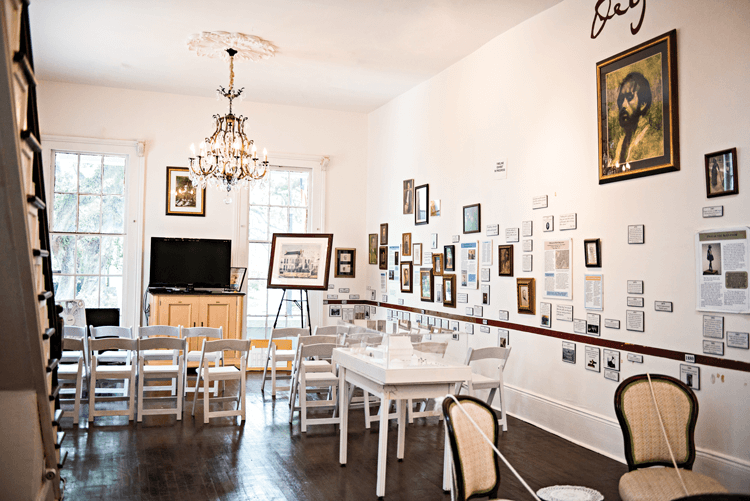 Edgar Degas lived in the Musson family home (his maternal side of the family) with his brother René from October 1872 to March 1873 and created numerous works, including A Cotton Office in New Orleans, The Song Rehearsal, Woman Seated on a Balcony, four drawings and five letters.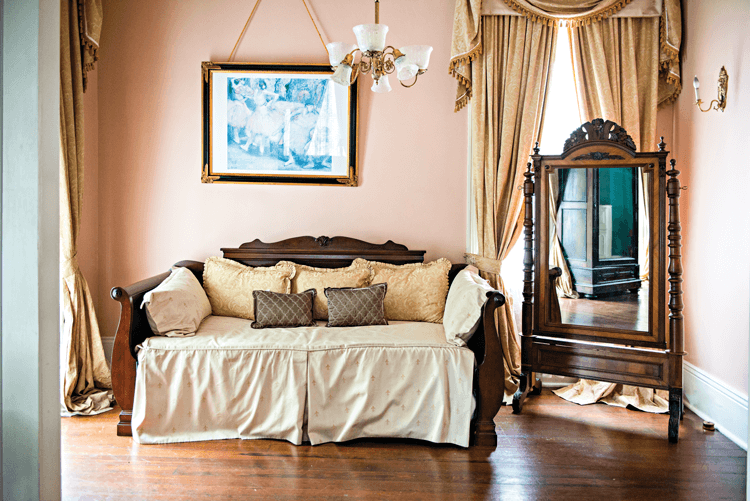 Appeal
The Edgar Degas House Museum is the only extant home of Degas open to the general public. Guided tours by one of Degas' great-grandnieces and a gourmet, home-cooked, Creole-style breakfast await B & B guests and others who partake in this once-in-a-lifetime opportunity. You can even participate in "Painting with Degas" with one of the great-grandnieces, a private or group painting class for artists and non-artists alike in the very same space where Degas himself painted some of the world's most beloved masterpieces.
Culture
A "gumbo" of true Southern hospitality and unique history blended with a dash of luxurious Creole lifestyle, this New Orleans B & B has a flavor all its own.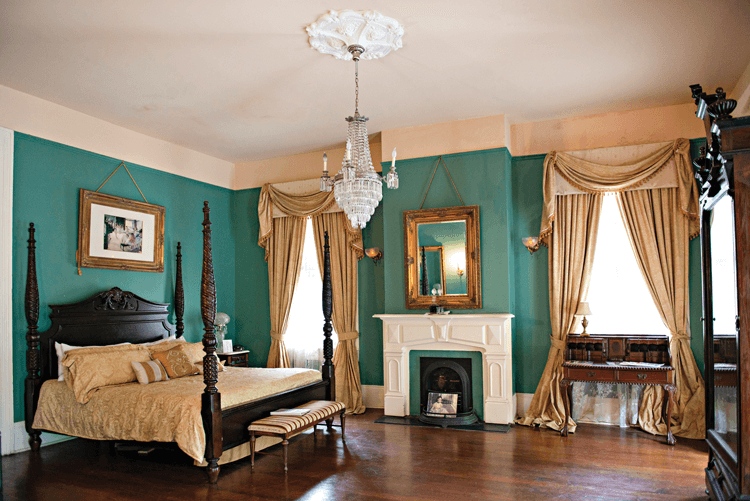 The rooms and suites are named after the Musson-Degas family members, and the
B & B boasts a lovely courtyard, grand parlors and a charming view of historic Esplanade Avenue.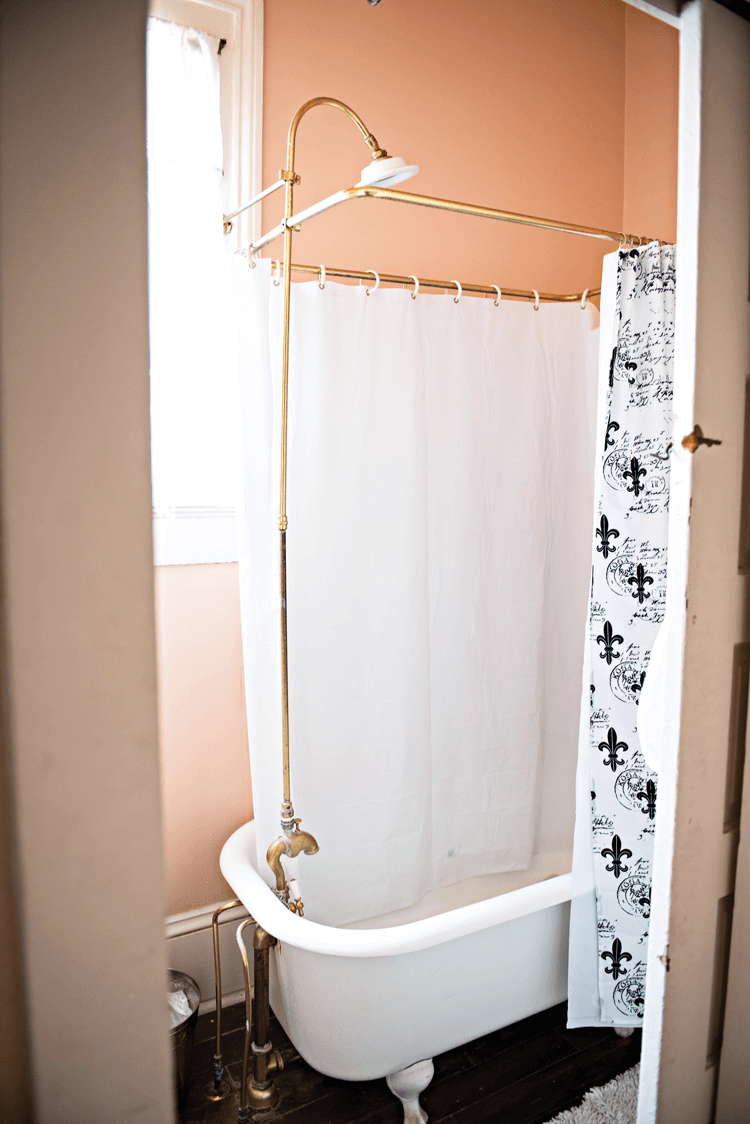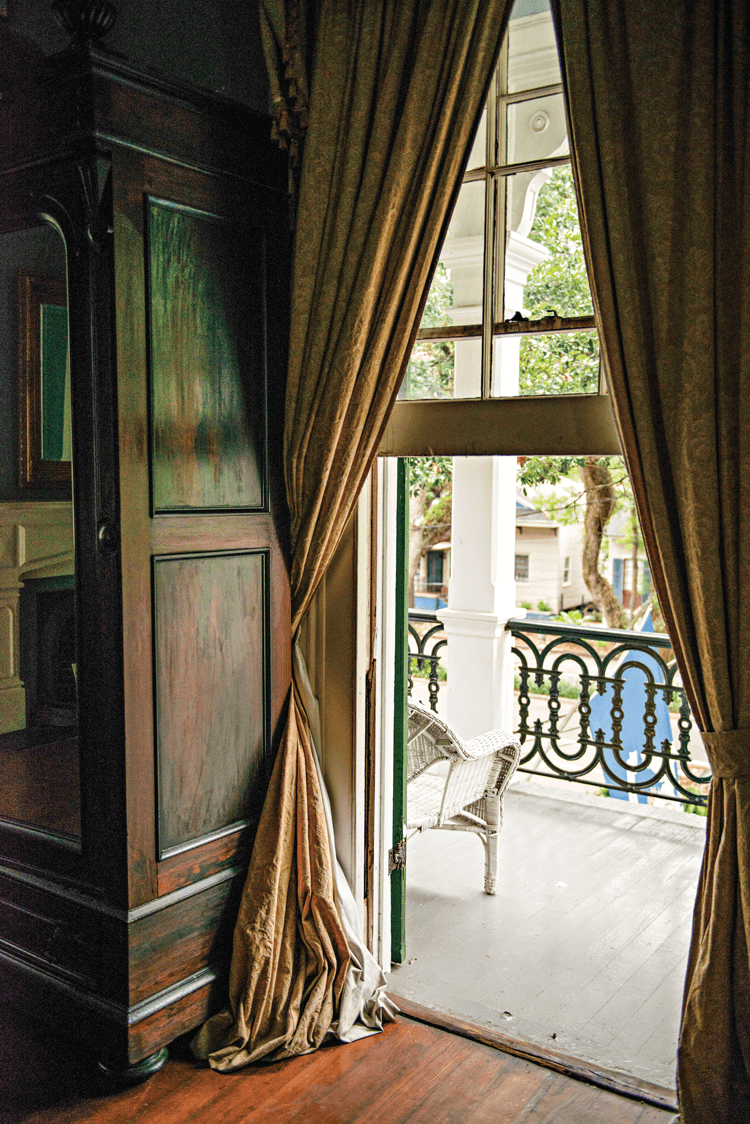 Guests are treated like family and personally shown their room and its amenities, offered a glass of wine and given a brief tour of the home along with tourist recommendations.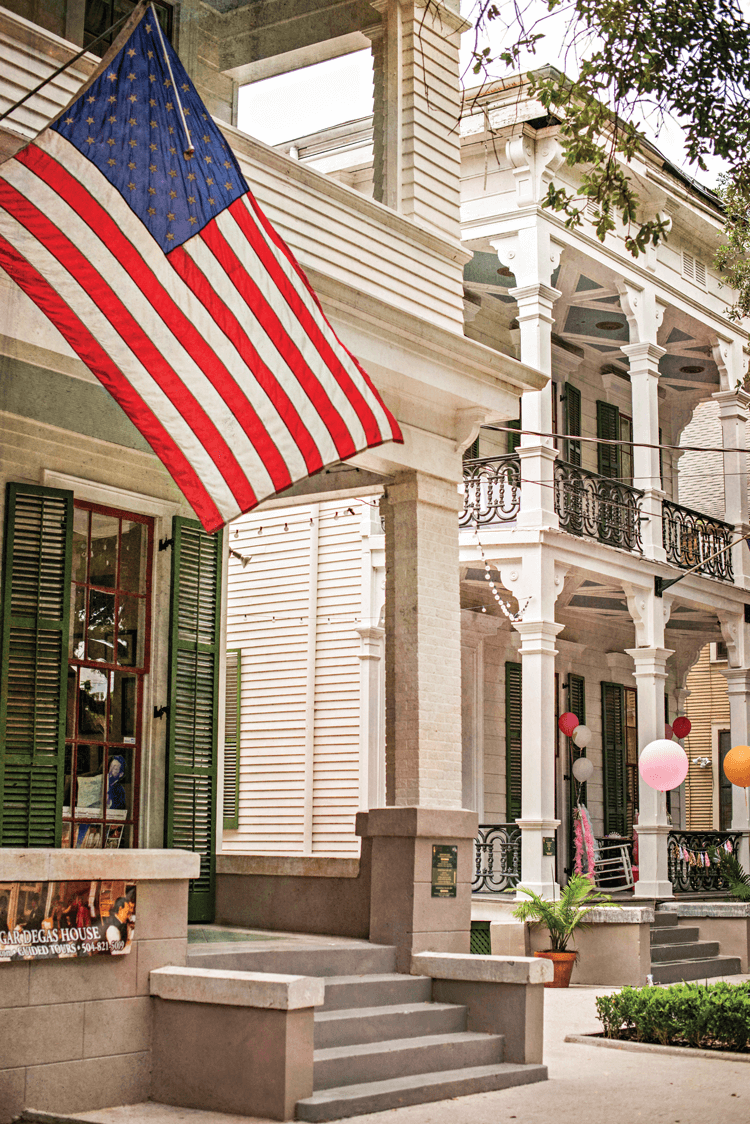 I recommend the artist loft, the Gaston Artist Garret Room, for the coziest and most immersive experience. The Estelle Suite, where Woman Seated on a Balcony was painted of Mathilde Musson Bell on its balcony, is also quite cozy and luxurious. For more information and to book your tour, visit degashouse.com
Ready for more travel inspo? Check out this Austin Cafe with vintage charm or tour historic Rose Hill Mansion in South Carolina lowcountry.
What are you waiting for? Follow us on Instagram, Facebook and Pinterest to get more travel tips for cottage lovers and a daily dose of cottage inspiration!