March has arrived and with it comes St. Patrick's Day. Bright green shamrocks will start to pop up here and there and perhaps you'll have a Guiness or make some Irish American fare like corned beef and cabbage. One of my favorite things about holidays are the fun desserts. While some families will go with green dye and vibrant colors some may prefer something more traditional. No matter you're preference here, we've got you covered with some inspiration recipes for St. Patrick's Day Desserts.
Gloriously Green Treats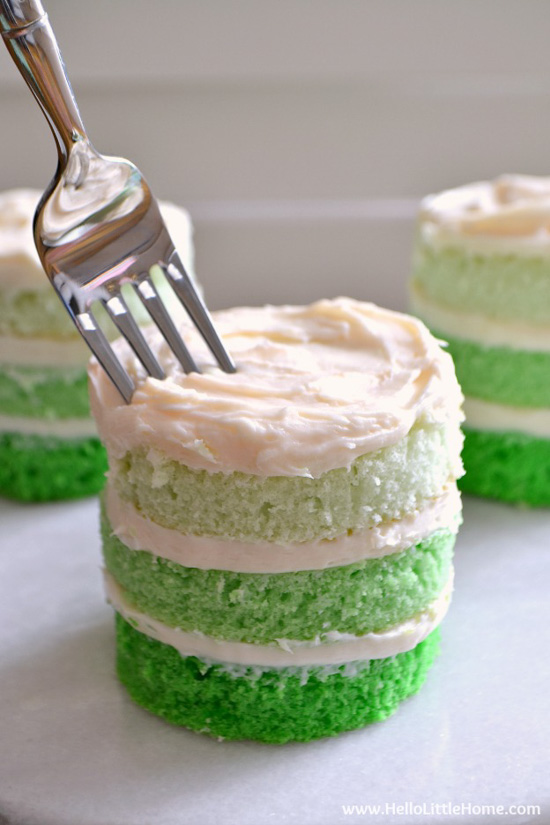 Charm your kiddos with these fun and colorful ombré cakes in shades of green separated by layers of yummy cream cheese frosting from Hello Little Home.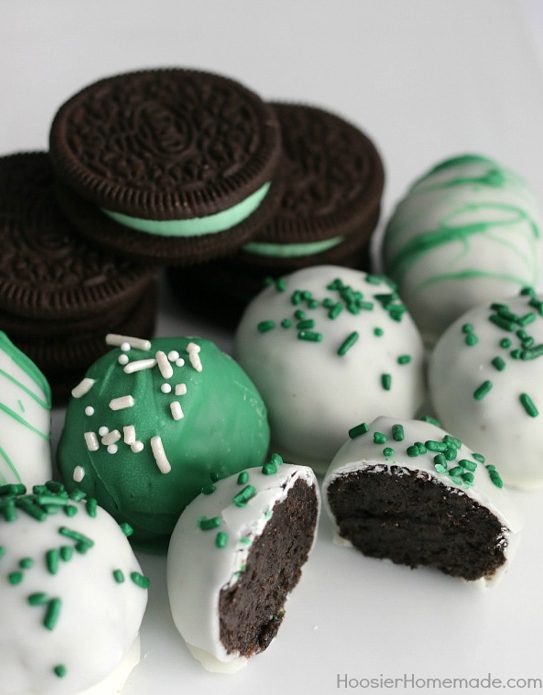 I love a treat that looks much fancier and more involved than it is. These mint Oreo truffles from Hoosier Homemade look lovely on a serving tray and they require a whopping THREE ingredients! My kind of baking!
How adorable are these hand-dipped chocolate shamrock cookies?! The sprinkle stripe that Kim from Partiologist uses really makes these charming cookies a stand out for St. Paddy's Day.
Traditional Irish Sweets
Are you a fan of more traditional treats when it comes to St. Patrick's Day Desserts? I love making dishes that are new and challenging. Last year I made Irish soda bread with the kids. We loved watching something rise and turn brown and then enjoyed the fruits of our labor (slathered in butter, obviously.) This year, I think I'm going to try one of these….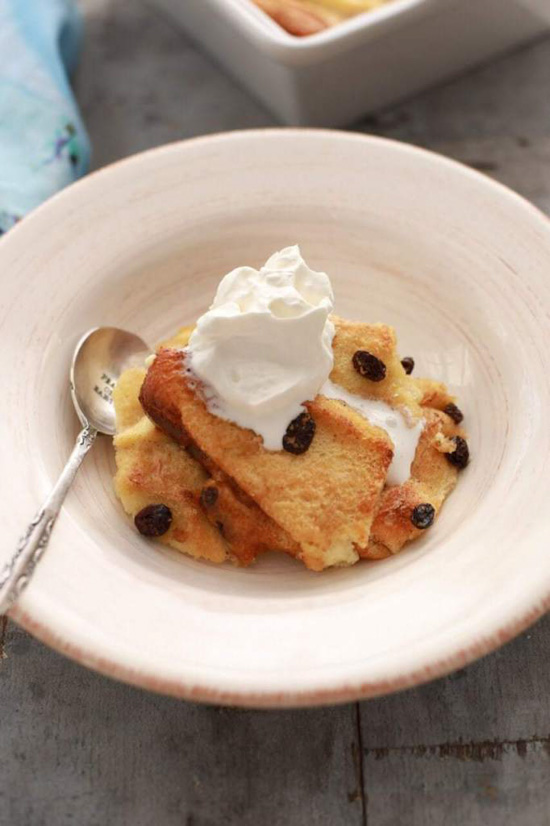 Traditional Bread & Butter Pudding is one of my favorite homemade desserts. Soggy bread isn't everyone's jam, but it's certainly mine. Warm and comforting, I can't wait for a crisp, gray day to whip Gemma's recipe up.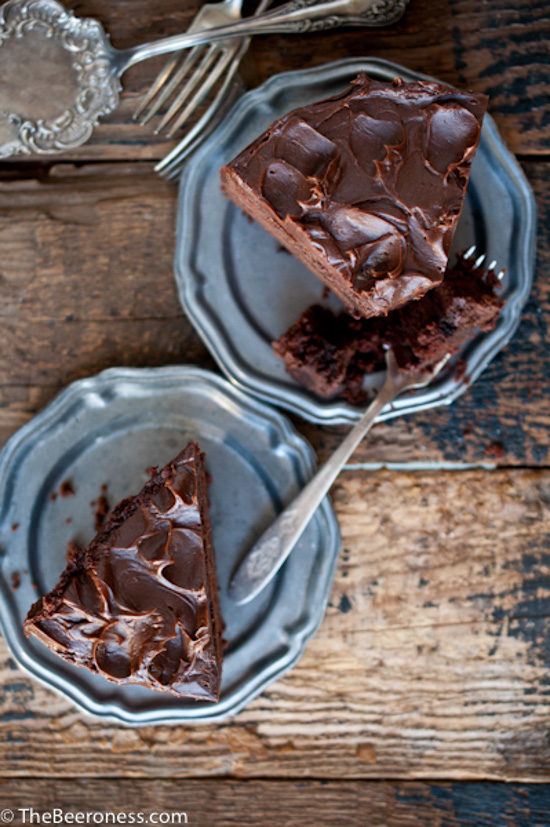 If ever there was a title to sell me on a recipe this is it: Epic Chocolate Stout Cake with Chocolate Bourbon Sour Cream Frosting. Uh, YUM, Jackie— and yes please.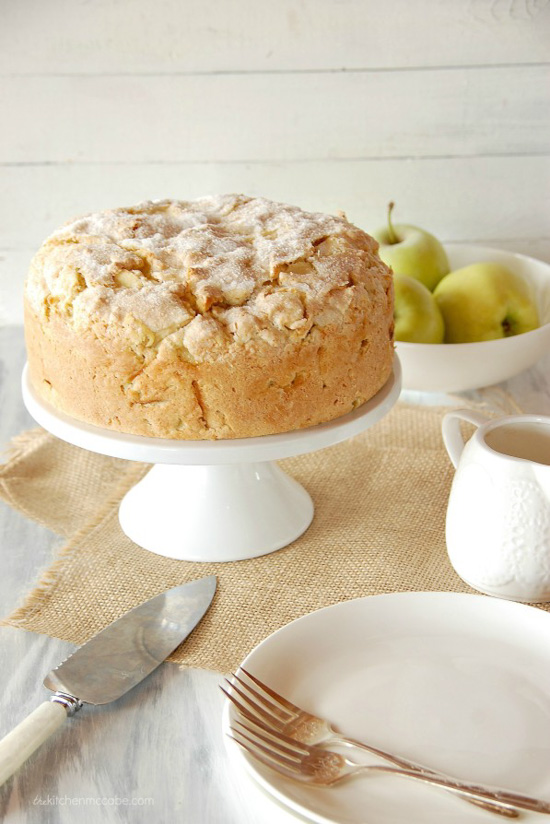 This recipe from Kaley of The Kitchen McCabe looks so good I can smell it now. Are you ever inspired to bake by the smell you want to waft out of your kitchen? Me too. The apple cake looks delicious but the idea of topping it with a warm custard sauce is what really excites me.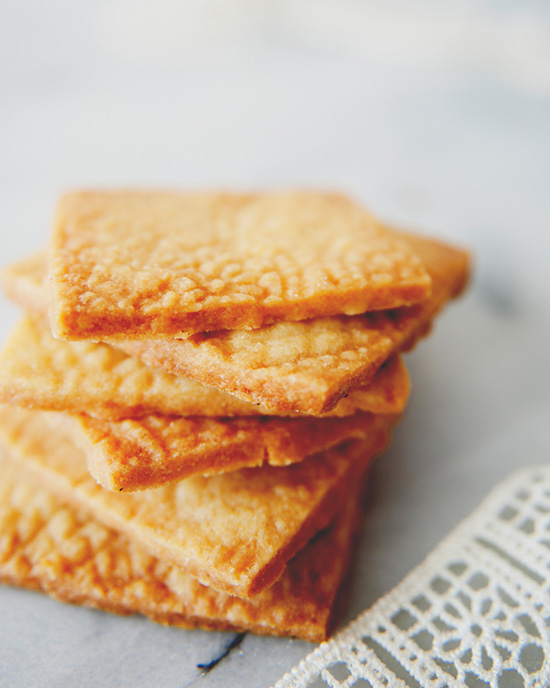 Grab your lace and doilies and roll out some of these lovely shortbread cookies by The Kitchy Kitchen. And then try not to eat them all by yourself. Happy St. Patrick's Day!!
Want more St. Patrick's Day Dessert ideas? Check out this post on Easy Shamrock Shortbread Cookies. 
Of course, don't forget to follow us on Instagram, Facebook and Pinterest to get your daily dose of cottage inspiration!