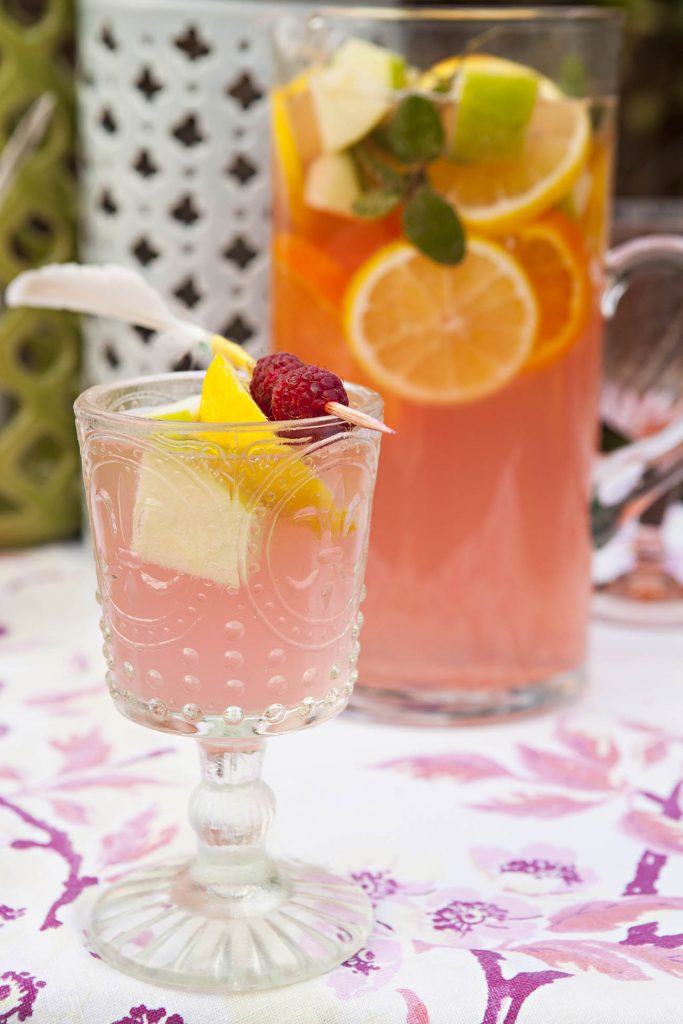 PREP TIME: 15 minutes 
SERVES: 8
INGREDIENTS:
Sparkling pink grapefruit water (try LaCroix or Sparkling Ice)
1 clementine, sliced
1 lemon, sliced
1 Granny Smith apple diced into large chunks
½ cup raspberries
2 sprigs of mint
DIRECTIONS:
Combine all ingredients in a clear glass pitcher and let infuse for 15 minutes in the refrigerator.
Serve with ice and garnish with skewered raspberries.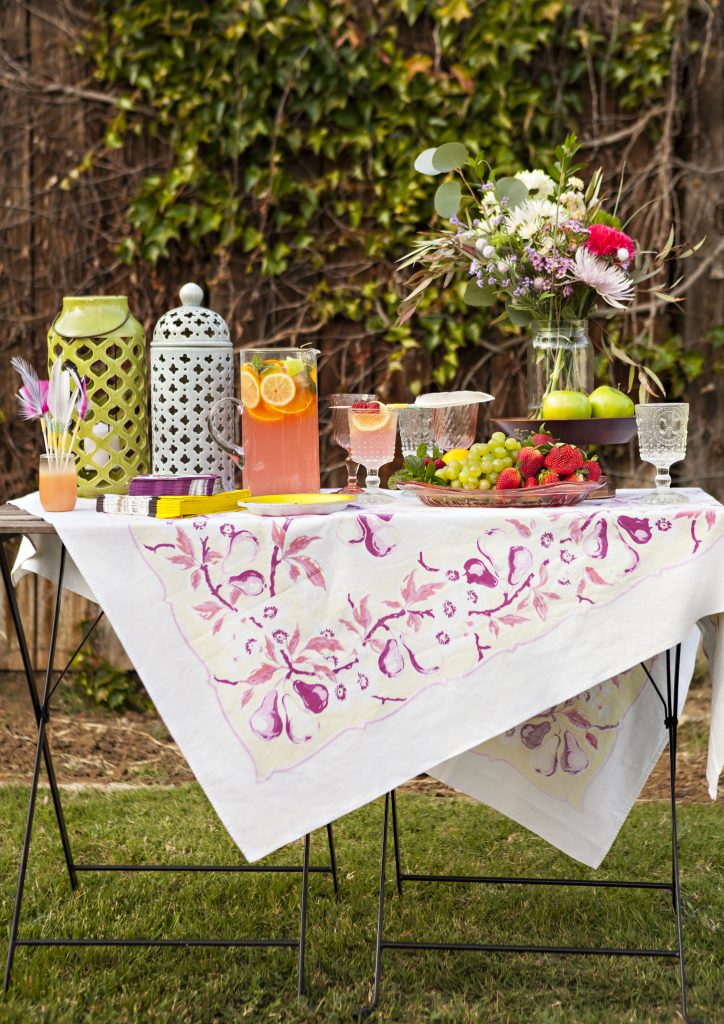 Have a Drink.
No bar cart? No problem! Two small side tables paired together make the perfect beverage station. A vintage tablecloth adds charming color while a pair of ceramic lanterns and an extra flower arrangement on a wooden pedestal make this spot feel just as special and substantial as the rest of the space.
Looking for more bohemian style tips? Check out How to Style a Beautiful Bohemian Summer Soiree!