No matter the size of your home or patio the warmer weather just begs to play hostess to all kinds of summertime celebrations. But this time of year, outdoor entertaining should feel easy breezy. Here are four must-haves tools in your entertaining toolkit that will make your outdoor get-togethers as easy to put together as those indoor gatherings.
Trays
While a serving tray is useful most of the time, at the entertaining beach house, where the patio is further than the dining room or kitchen, it is an essential. Load it up with silverware, napkins and other serving necessities to bring them outside with ease. Or, instead, style it as an outdoor centerpiece that is easily brought in.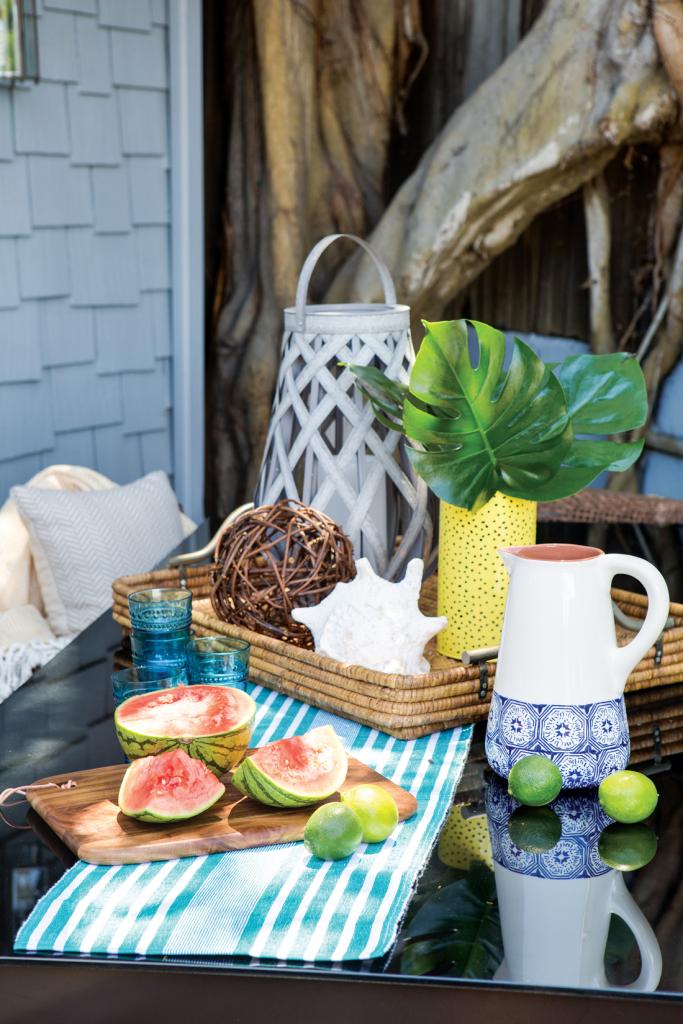 Lanterns
Patios and yards often have their own lighting, but rarely is it as moody and delightful as your indoor spaces. Bringing votives and lanterns to your table is a beautiful addition of light and décor steeped in a complementary sense of tradition.
Pitchers
Far from your bar cart and kitchen, the patio shindig is the perfect place to showcase your favorite pitchers and carafes. Few can deny the simple pleasure of pulling out a pitcher for serving lemonade, cool water or perhaps something with a bit of a kick.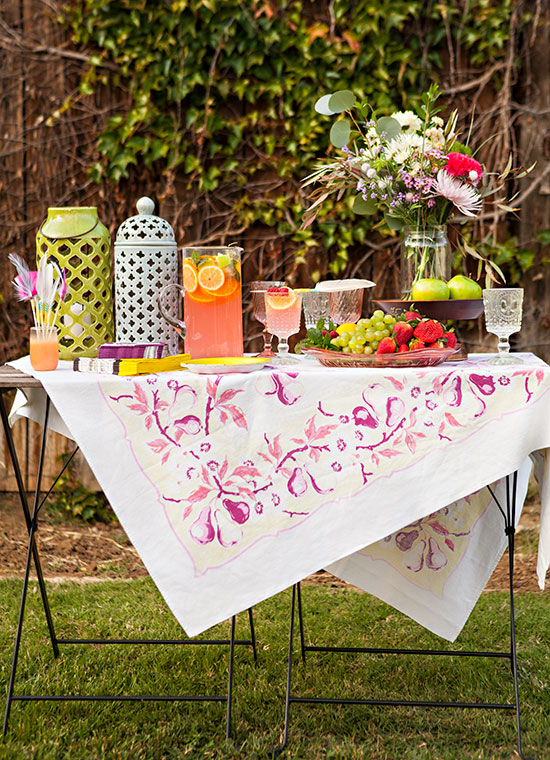 Cushions
Rattan and wicker are beautiful, but dress them up with plenty of cushions and lumbar pillows to make them as relaxing as they are pretty. Don't forget to invest in those designed for outdoors—then sandy patio pillows can be given a quick spritz of the hose and left to dry overnight free of guilt.
Want more simply beautiful ideas? Check out this post on Etsy finds to perk up your outdoor space. 
Of course, don't forget to follow us on Instagram, Facebook and Pinterest to get your daily dose of cottage inspiration!