From glittery ghouls to golden pumpkins, this isn't your average Halloween party. Drawing on the bold, dramatic style of this black and white dining room, this fete is all about elegant touches and unexpected accents. Interior designer Georgette Westerman designed the dining room to stand out. "There was so much brown in the house that black and white seemed to be the perfect colors to diffuse the brown," she says. "I knew we could use black and white throughout the house and use a fun accent color in each room to jazz it up."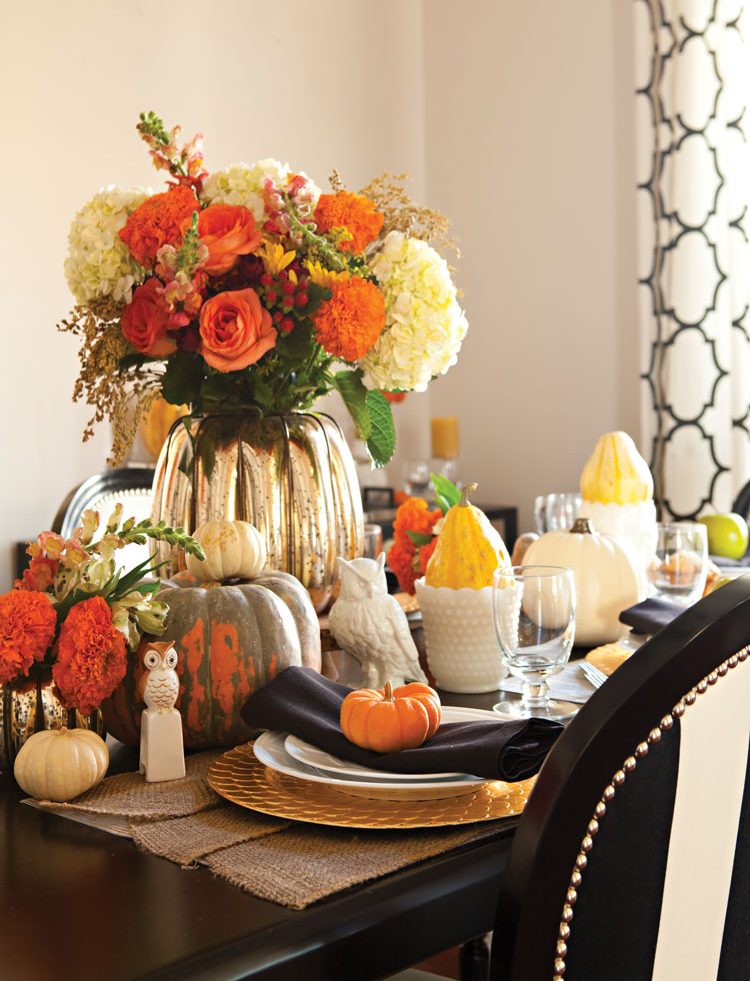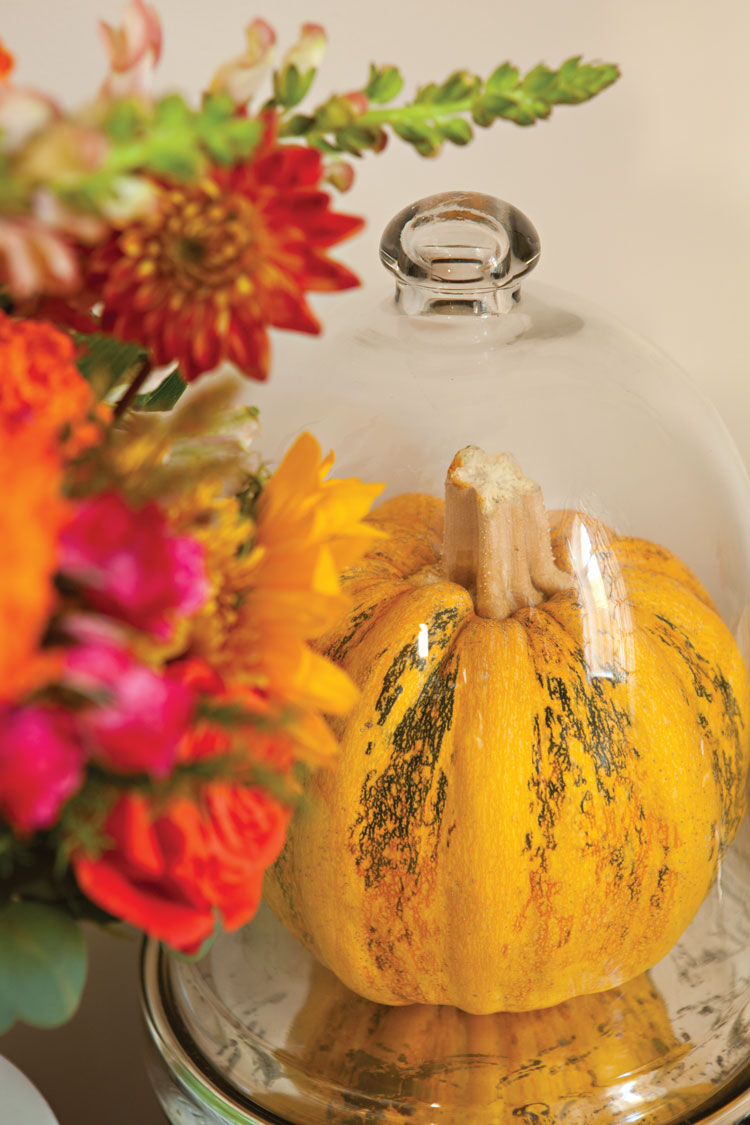 SAY IT WITH PATTERN
The draperies set the stage for the high-fashion vibe of the Halloween party. "The arabesque pattern by Kravet fit the Mediterranean house perfectly," Georgette says. "The chairs had to be upholstered in a stain-resistant fabric, but for the back of the chair we wanted to add some flair. The black and white stripes complement the drapes and draw your attention."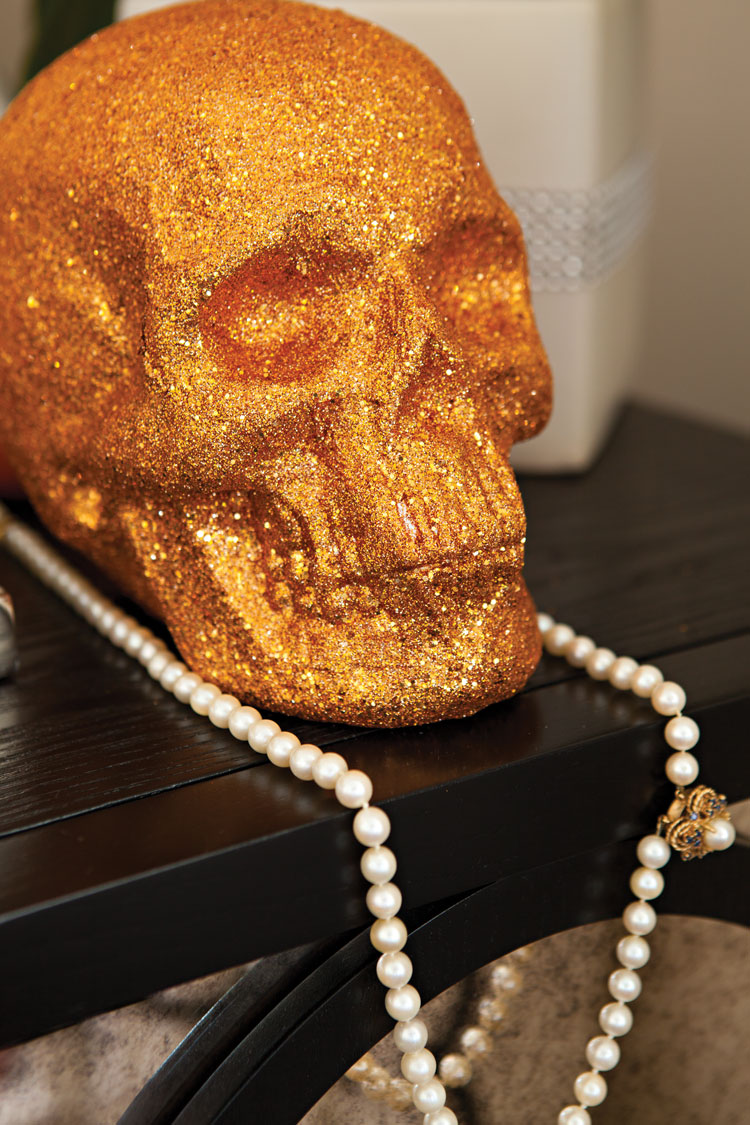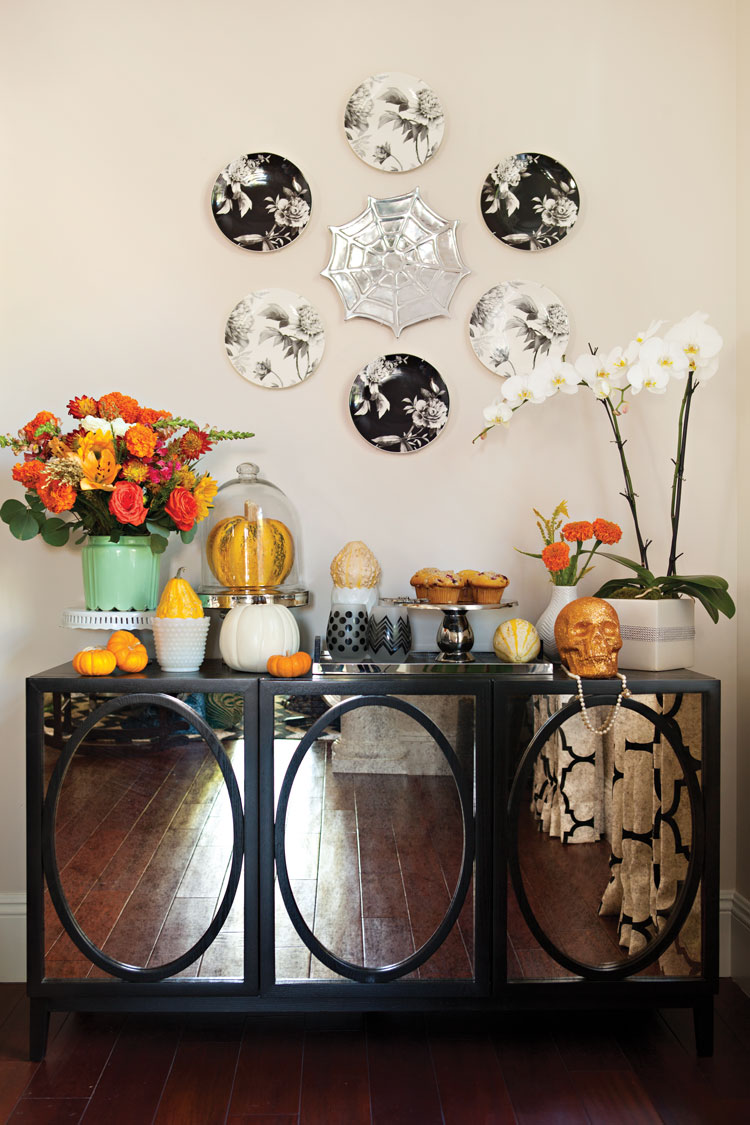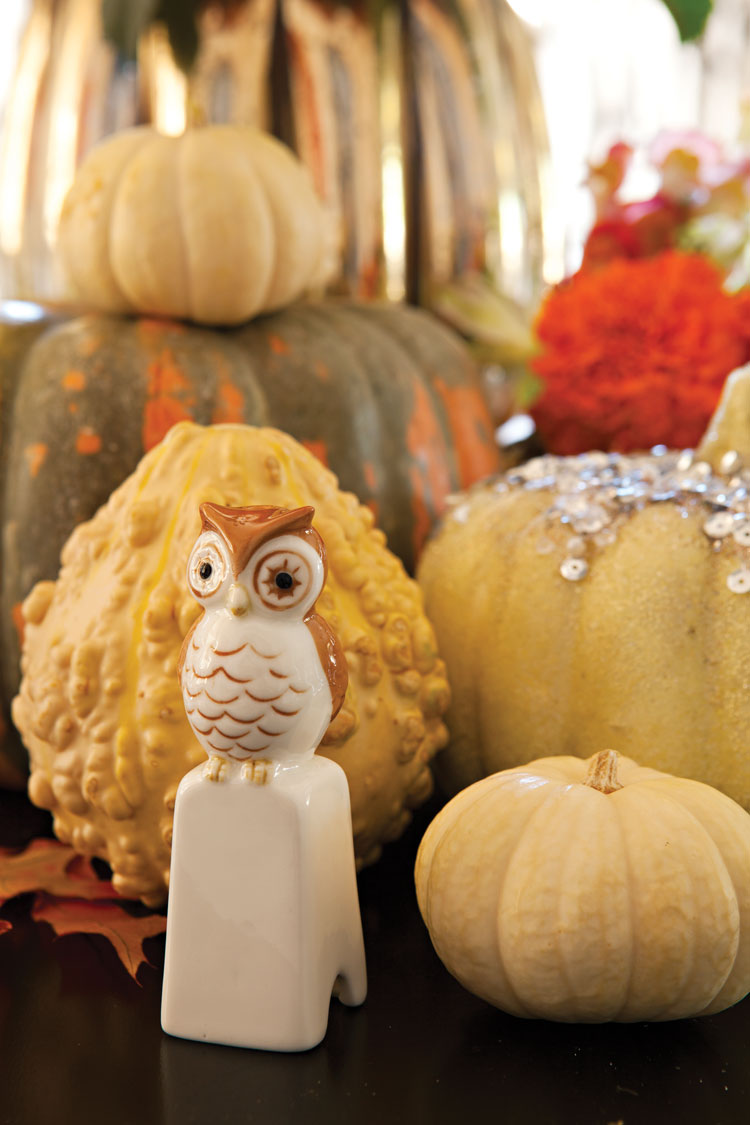 How to balance two bold styles? "When mixing patterns you want to make sure they don't compete with one another—they should complement each other," she adds. Don't be afraid to ask for samples to give each combination a test run to ensure everything works together.
HIDDEN SURPRISES
The secret to memorable gatherings is having small treasures for guests to discover. The tablescape is layered with unexpected touches from vintage milk glasses, which provide ghostly color, to rhinestone-embellished pumpkins, which add the glamorous edge. Owls play a secondary theme with ceramic statues—even a diminutive owl pie bird—dotting the table for a bit of whimsy.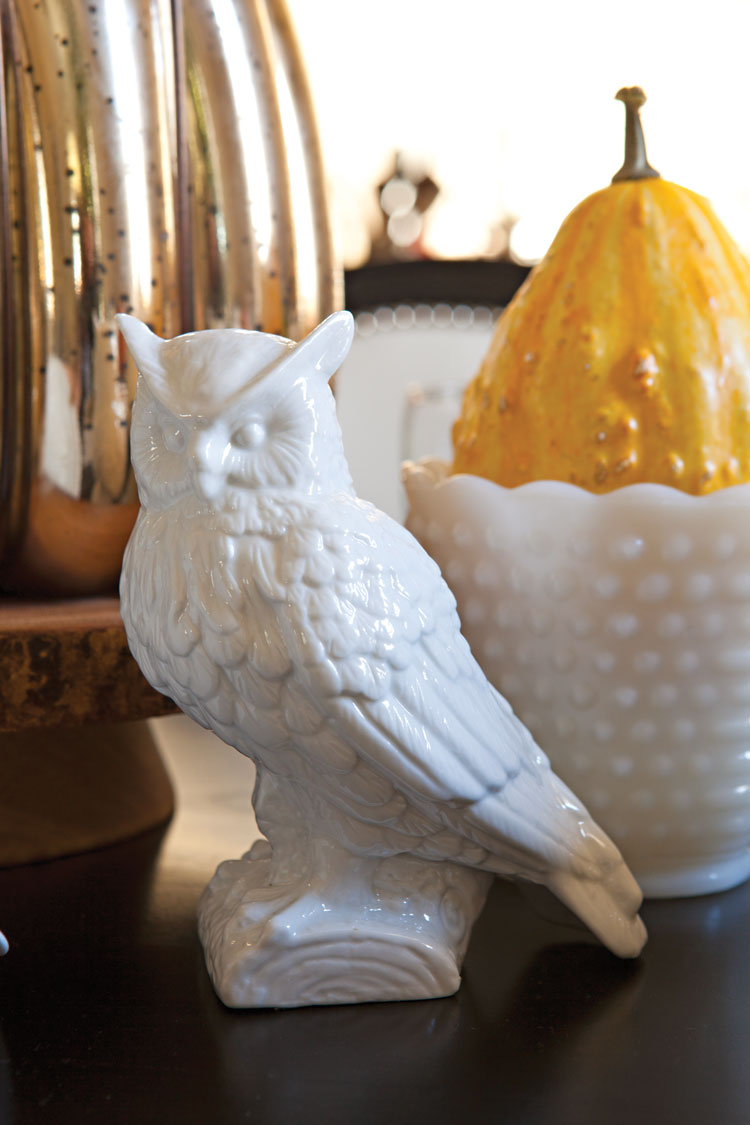 THE GOLDEN TOUCH
"We wanted the room and the table to sparkle. Gold features do just that," Georgette says. "You can use gold for your chargers, plates, napkins, napkin rings or vases—but make sure to pick and choose your gilt elements so as not to overwhelm and overstyle the table.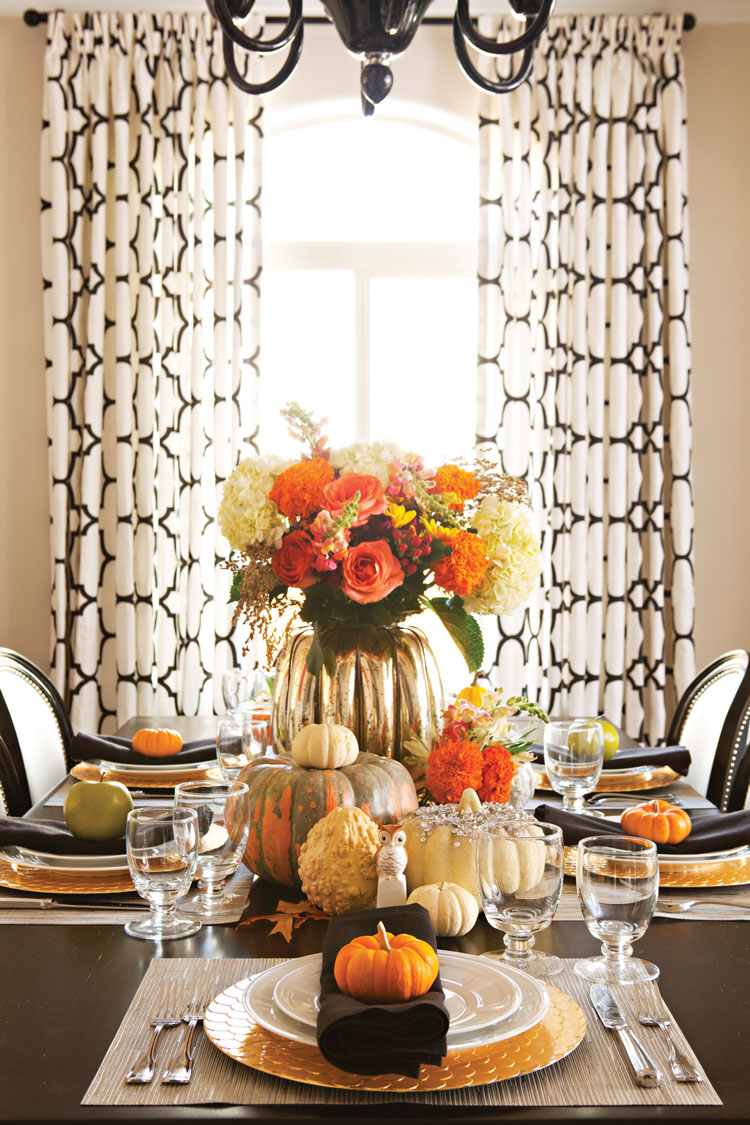 FALL FESTIVITY IN MINUTES
Is an impromptu gathering afoot? Here are interior designer Georgette Westerman's 4 top tips for your Halloween Party.
STAY SEASONAL. Serve food with seasonal fruits and vegetables. No fancy foods needed— just showcase what's part of nature's bounty.
GET NATURAL. Use decorative elements that include outdoor fall items such as pumpkins, cornucopia and gourds.
BE ILLUMINATING. Candles on the table brighten up any dinner party and create a good mood.
KEEP IT SIMPLE. If you are on a budget, a big bowl of green or red apples is always a beautiful centerpiece.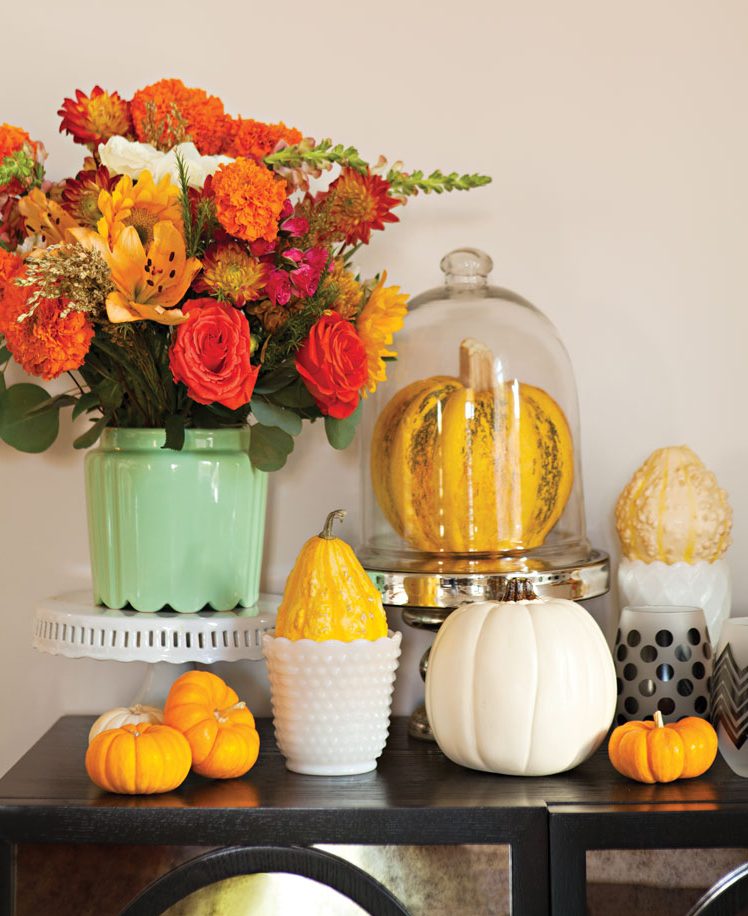 Want more simply beautiful ideas to add charm? Check out this post on Fall DIY Crafts.
Of course, don't forget to follow us on Instagram, Facebook and Pinterest to get your daily dose of cottage inspiration!