Can wearing a face mask reduce your chances of catching or spreading the coronavirus? For weeks, the Center for Disease Control (CDC) maintained that masks were unnecessary for those who were not ill or caring for an ill person. However, the CDC has officially changed its position after reviewing recent data related to the spread of COVID-19 by asymptomatic or pre-symptomatic carriers of the virus. In a statement released on the organization's website, cloth masks are specifically mentioned as a measure that the general public should take while running essential errands.
While medical grade masks, such as the N95 respirator, are still in high demand and short supply for the health care teams who desperately need them, crafty folks all over the world are turning to their sewing machines to make easy fabric masks for themselves, vulnerable members of their communities, and even medical staff who have limited options. The CDC recommends homemade masks as only a last resort for medical staff, but unfortunately many hospitals and clinics have found this last resort absolutely necessary and are gratefully accepting homemade mask donations.
A DIY face mask is not an equal replacement to N95 respirators or a surgical masks. These masks and other official PPE (Personal Protective Equipment) should be reserved for those serving on the front lines of our global pandemic.
DIY fabric masks also do not replace or reduce the need for social distancing, frequent hand washing and frequent disinfection of high-traffic surfaces. But wearing a homemade mask while you're running essential errands can help block larger aerosol droplets from entering or exiting through the fabric. At this time, every protective measure you can make to keep yourself safe and those around you healthy is a worthwhile investment.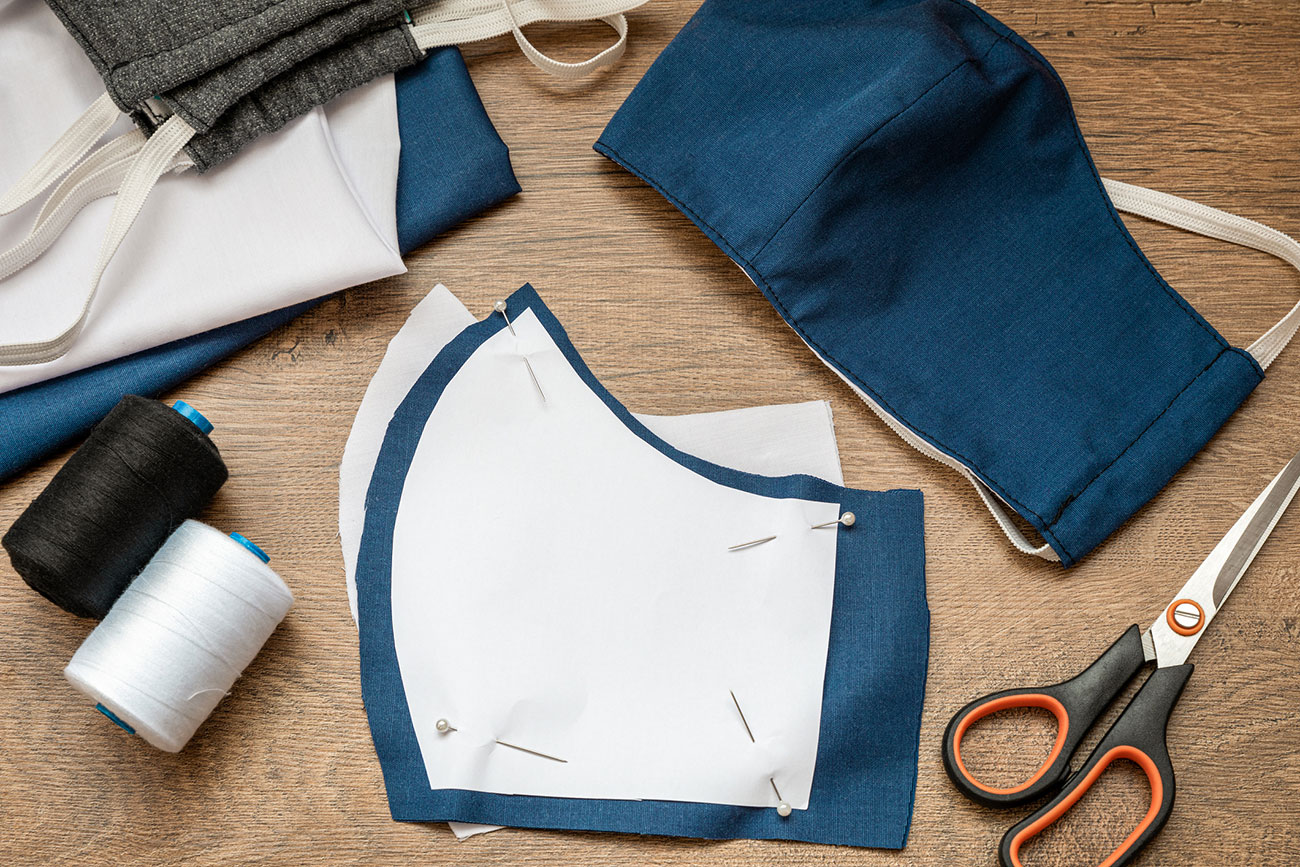 DIY Face Mask
Below, you'll find a list of resources and a roundup of patterns. If you are capable of sewing masks to donate, here is a list of over 300 facilities that are accepting handmade masks. If you have access to N95 masks or other PPE, please consider these options for donating.
Materials
Fabric. Most tutorials are recommending densely woven 100% cotton or cotton-poly blends. You'll see that many of them use quality quilting fabric (fun patterns are a bonus!). Avoid wool, or wool blends, as this fiber may irritate your skin or cause allergic reactions. Pre-shrink your fabric by washing and drying on high heat before you begin to ensure a perfect fit.
Elastic. Check the tutorial first for the type of elastic used before purchasing. Some patterns listed below do not require elastic.
Sewing Machine. Hand stitching is certainly an option, but the project will take longer to complete.
Cutting Tools
Thread
Etc. Some of the patterns listed below have extras such as wire, filters, or alternative ties.
Tutorials and Patterns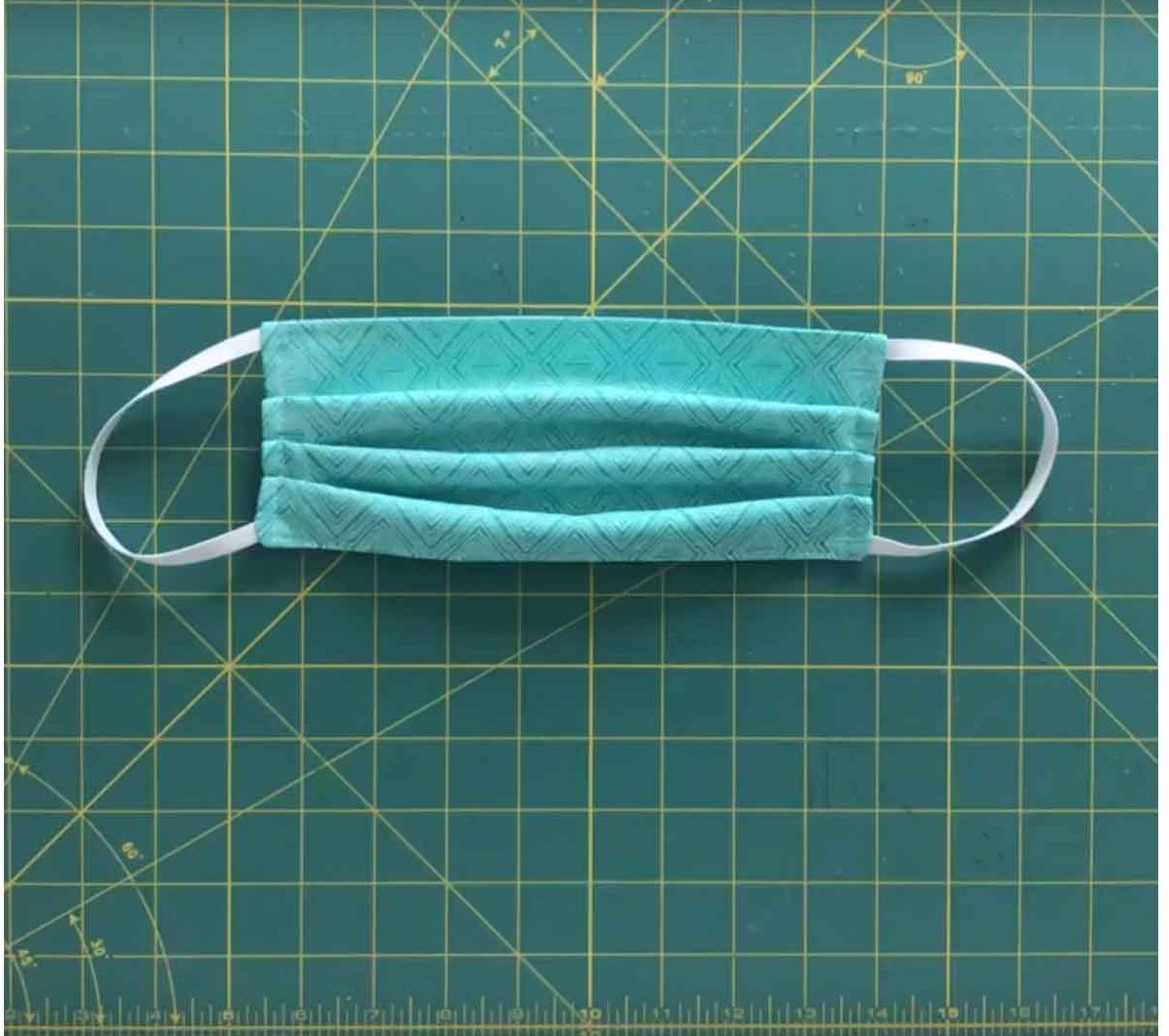 Joann.com is campaigning to create 100,000,000 masks for medical personnel with the support of volunteer sewers across the nation. On the site, you'll find all the necessary materials to purchase, patterns, and tutorials. If you are making masks to donate, your local Joann store may also have a free kit available for curbside pickup, and may accept donations for delivery of completed masks. Be sure to confirm that your local Joann store is participating before arriving.
CraftPassion.com hosts a fitted pattern that comes in four sizes, and with options for adding an internal wire to mold the top over the bridge of your nose. It also includes files for Cricut or Silhouette users.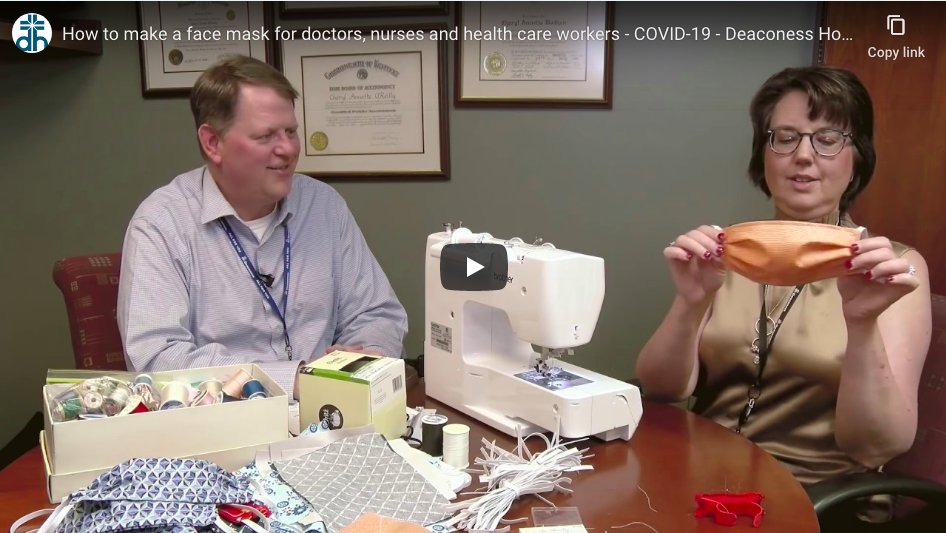 Deaconess Hospital offers two patterns (printable, with a video tutorial) for pleated, surgical-Style face masks. You have the option of using elastic or ties. The hospital also offers drop odd details for local donation deliveries.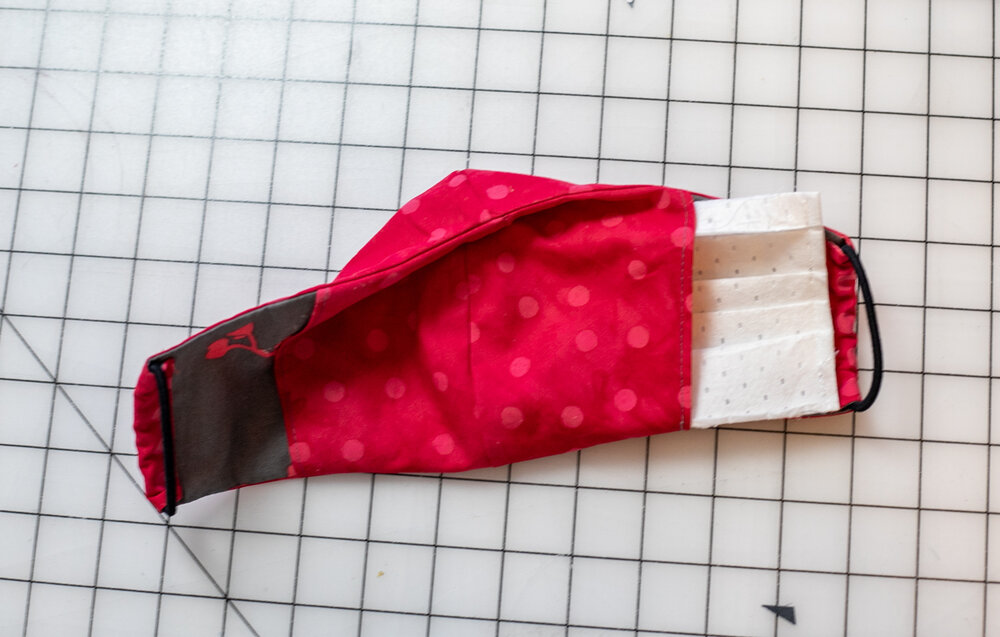 SewCanShe.com has an ingenious mask filter hack using the fabric filler of HEPA air filers. Find step-by-step directions on her site and a video for guidance.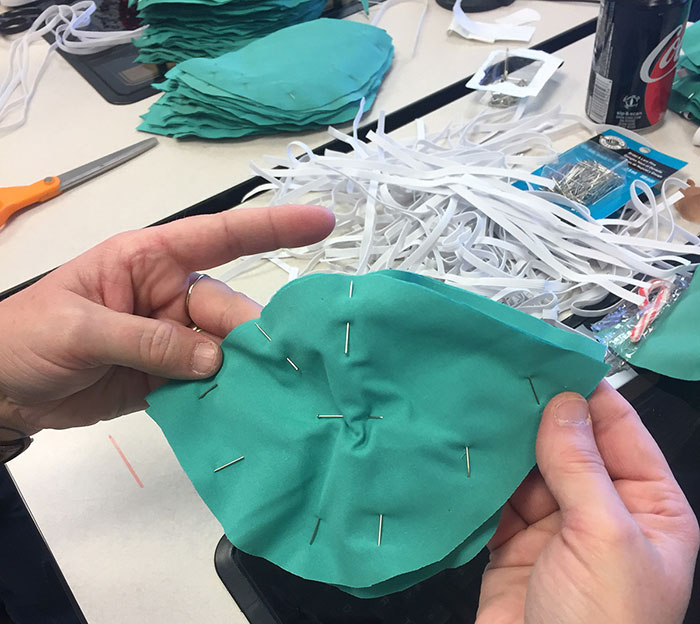 Phoebe Putney Memorial Hospital hosts this pattern for a mask that may be worn alone as needed, or as a cover over an N95 mask by medical workers. The printable pattern also includes photo references.
Tips:
These fabric masks are reusable, designed to be laundered and should only be worn once between washings. If you are sewing masks for a person with vulnerable health or a worker in an essential industry, we advise making several so a clean option is always available.
Here's everything you don't know about safely putting on and taking off a face mask.
Stay home!
Don't know what to make for dinner? Here are some easy recipes with pantry staples for a great family meal!
Of course, don't forget to follow us on Instagram, Facebook and Pinterest to get your daily dose of cottage inspiration!