A live present will brighten anyone's day! In Garden Made, author Stephanie Rose combines her passion for gardening and crafting to create beautiful pieces that will liven up any indoor or outdoor space. Here are a few of her forced bulb projects specifically designed for the colder months—but they'll make great gifts for any time of year.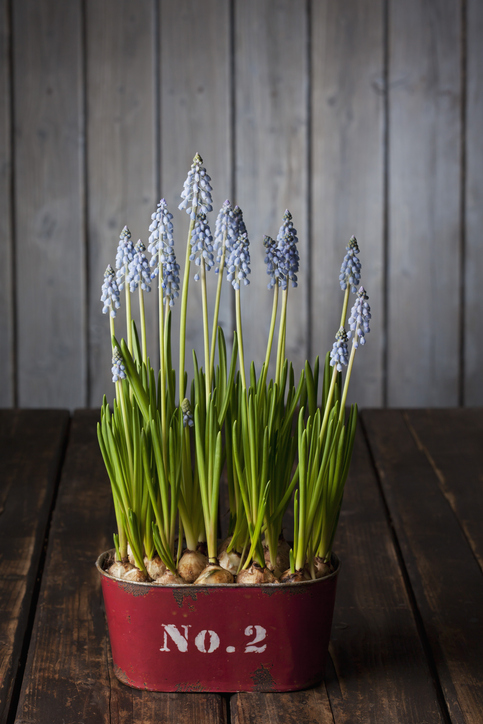 FRESH LOOKS FOR A FORCED BULB
SOIL. In your container of choice, start with a thin layer of stones. Add a few inches of soil and then set the bulb in before you pack soil around it. "Make sure the neck of the bulb is above the soil line," Stephanie says.
PEBBLES. This is a great choice if you want to see the root system in a clear container. Fill the container with small objects—Stephanie suggests stones, glass beads or decorative marbles. Set the bulb on top and add water, maintaining the water level at an inch below the surface.
WATER. For this look, you'll need to create a mesh hammock so the bulb sits above the water line. Stephanie suggests using a purchased mesh or the packaging that often comes with onions and garlic. Secure the mesh on the outside of the container with a ribbon or some twine, and maintain the water level at ¼ inch below the bulb.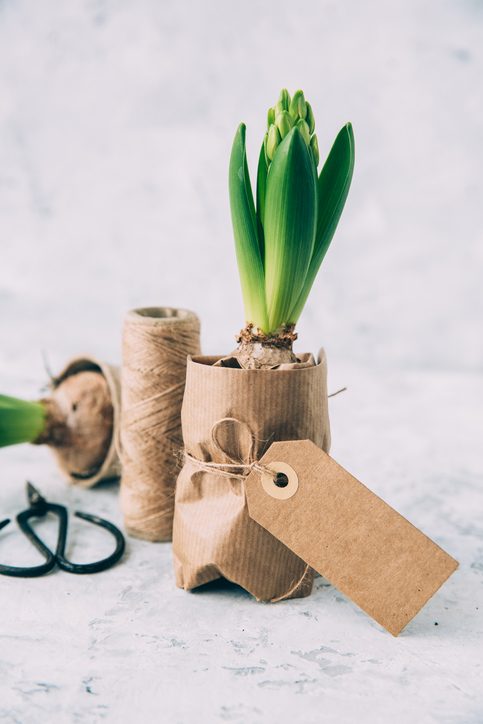 TIPS FOR CULTIVATING PLANTS IN CLOSED CONTAINERS
BULB CARE: Keep an eye on the water level in the container and add more as needed. After the bulb blooms, keep it hydrated until the weather is warm enough to plant outside. "They are not likely to bloom again during the current season," Stephanie says, "but if they naturalize, you will get to enjoy them in many a spring to come."
LOOK AT SCALE. Most live gifts are small—you probably won't be giving away any full-sized indoor trees. Make sure the plants you choose fit the scale of your containers. "Small areas require small plants," Stephanie says. For a terrarium, she suggests miniature or dwarf plant varieties; for forced bulbs, flowers such as paperwhites or hyacinths work well.
MAINTAIN THE RIGHT TEMPERATURE. This is especially important for live gifts in glass containers. "Plants and soil enclosed in glass creates high humidity," Stephanie says. Try to water the plants with liquid at room temperature to avoid a drastic temperature change. Stephanie also warns against too much sunlight. "Direct sunlight may be safe in the winter months," she says, "but in the summer, move your plant to a window with bright, indirect light to prevent overheating."
DON'T OVERWATER. Closed containers such as jars and vases are beautiful, but be careful not to overwater—this can cause the plants' roots to rot. "Unlike plant pots, jars don't have drainage holes," Stephanie says. "Water to moisten the soil but not so much that there is standing water at the bottom of the jar." If you accidentally add too much water, don't worry—just pour it back out.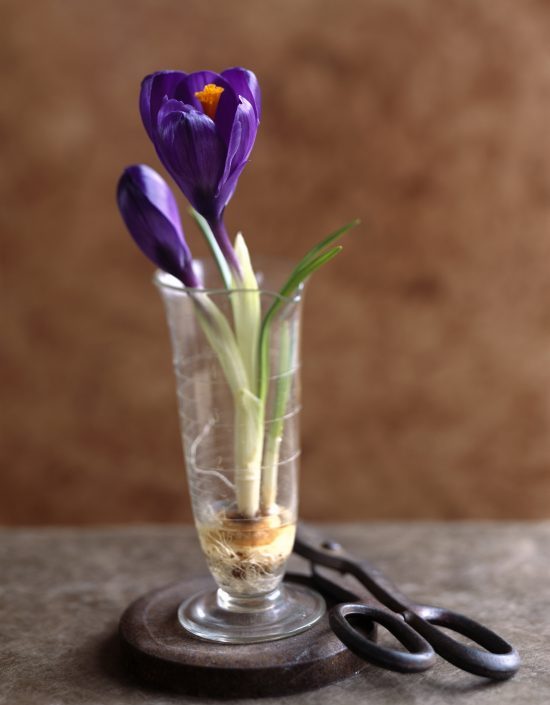 GREAT CONTAINERS FOR LIVE GIFTS
MASON JAR. The all-purpose Mason jar is a fun and chic container to house your gift. Embellish your finished product with some ribbon or twine around the neck and it's ready to go.
FOOD CAN. If you don't need the root system of the plant to be visible, food cans are cheap and easy to come by. You also can decorate the outsides with lace, ribbon, paper or any other material.
SPAGHETTI JAR. Spaghetti jars work well for forced bulbs because they're long and tall, but the clear glass will allow your recipient to view the root system. You can also use other jam or sauce jars for terrariums.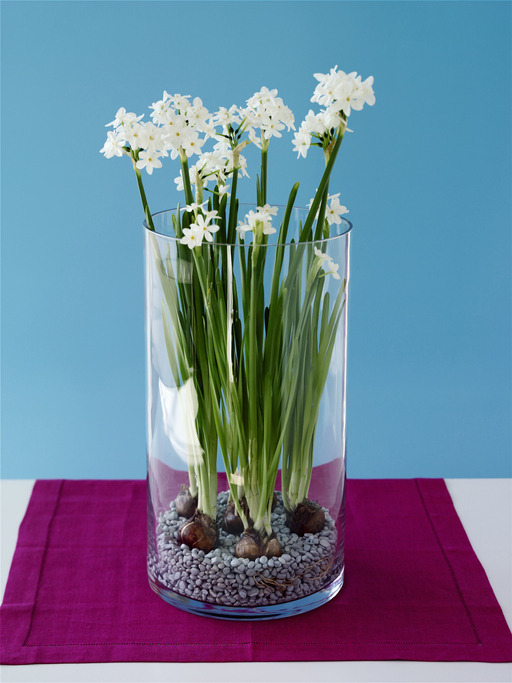 To create a terrarium using forced bulbs, simply layer some decorative rocks and indoor potting soil inside a  clear glass container. Secure a miniature plant—Stephanie suggests air plants as a good place to start—and then cover the soil with decorative elements, such as dried moss, lichens and small objects that will complement the space.
Want more simply beautiful ideas? Check out this post on How To Garden Inside This Winter. 
Of course, don't forget to follow us on Instagram, Facebook and Pinterest to get your daily dose of cottage inspiration!