When Lori McCarty bought her home in 1995, she was a single woman whose only passion aside from her job in social work was vintage, historical property. Now, 16 years later, her home has literally grown up with her. As her family has expanded, so has the cottage.
"I was a very career-focused single lady back then," McCarty says. "When I was looking for homes, though, my catch phrase was this: I can do the Martha Stewart stuff, but not the Bob Vila stuff. So I looked for a long time. Old Town Tustin was more up-and-coming and not really known, so the price range was better for me."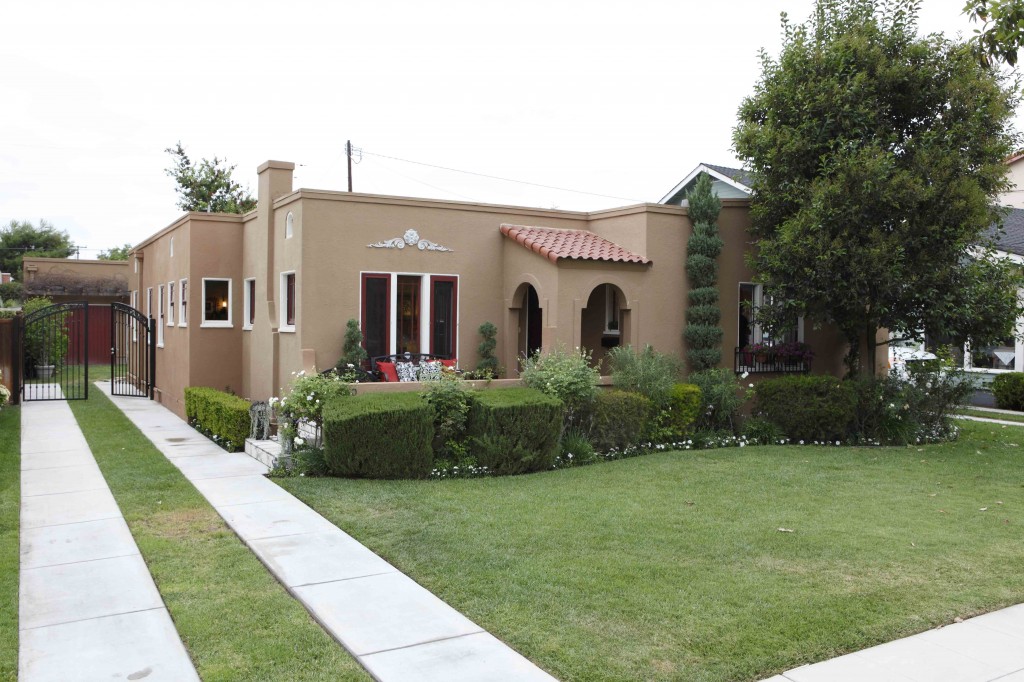 Growing Up and Out – It was when she first became pregnant with her son, Owen, in 2001 that she and husband, Richard Blackburn, realized they needed more space. Because of McCarty's adamant feelings about architecture, they started researching companies with historical sensitivity, eventually settling on Sequoia Architects, based in Old Town Orange. Unfortunately, due to issues of local ordinance, the building didn't actually start until March 2002.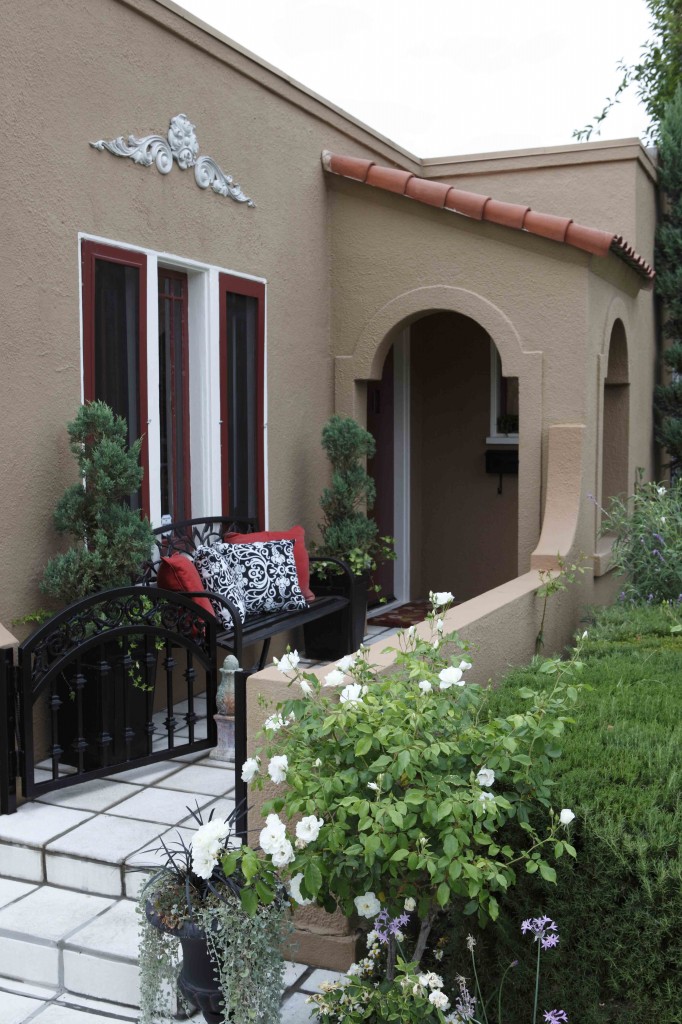 "We had trouble with the city, because of the add-on," McCarty explains. "Setback regulations had changed since we moved in; we wanted to go straight back, and they wanted something different. We actually had to go to the city council, and they had to change the ordinance to let us change from a 5-foot setback to a 3-foot setback."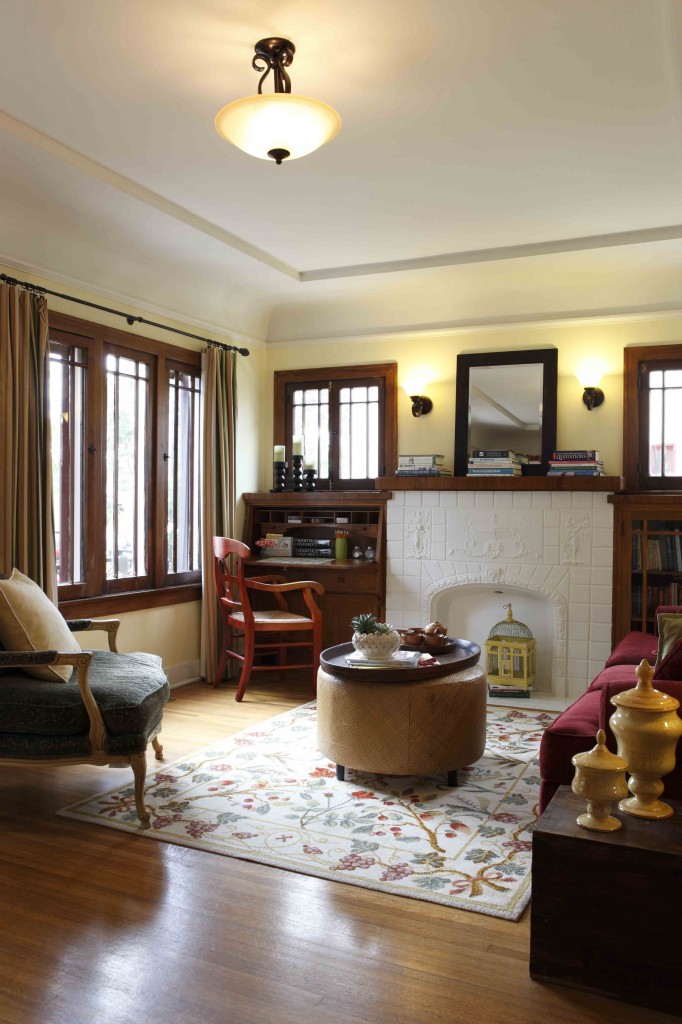 Not only was an entire child's bedroom and master bath added to one side of the home, but a family room was also built into the other, and the backyard garage was transformed into a guest suite for Richard's parents, who regularly visit from England. In the end, their historical preferences did not go unnoticed. In fact, the Tustin Preservation Conservancy presented the 2010 Historically Sensitive Addition award to the family last spring.
Still, the add-on was about more than just an award for McCarty and her family. They were able to stretch the home's size to accommodate the growing clan without sacrificing space or elegance. By creating a U-shape for the addition, rather than just expanding the whole back wall, the house was able to keep all east-facing windows in the master bed, front, kitchen and living rooms, leaving everything beautifully light and bright. In particular, McCarty was excited about the promise of a new fireplace, which she says the family uses several times in the winter and adds a lovely touch of traditional style.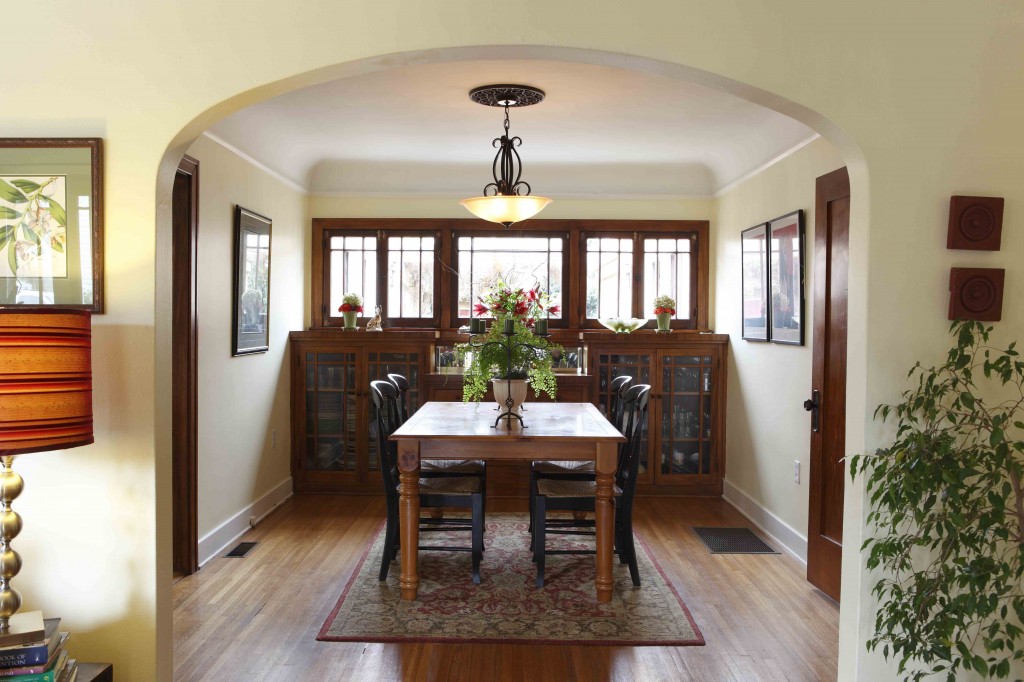 "We actually got inspiration for the design for it as we went on home tours in Old Town Santa Ana, with those Spanish bungalows. We sent out the architect to look at the homes where they had the fireplace that we liked, with the little insets in it. The mantle and the bookshelves on the side were done to exactly match the ones in the front room, to have that continuity. It felt that it all went together," she says.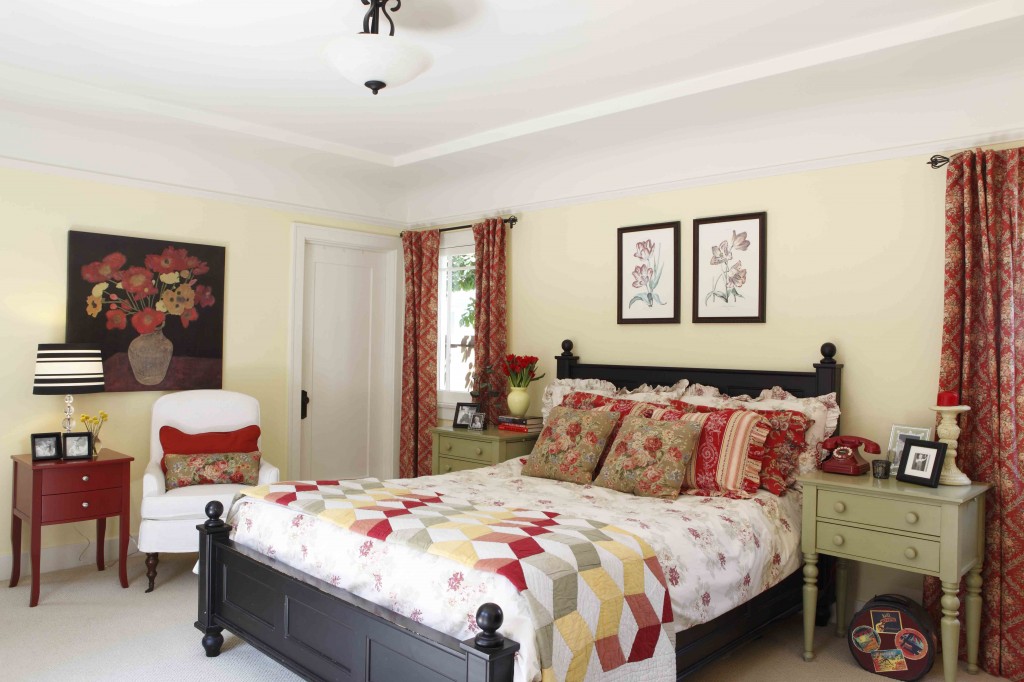 Small Space, Big Style – The entire property is unceremoniously quaint. From the front stone walk to the back garden, the home exudes warmth and pleasantries. Just inside is the living space, which doubles as a study. An antique wooden desk sits in a corner with a bright red chair, which ties seamlessly to the velvety scarlet couch against the opposite wall. Next to the couch sits a glass bookcase, overflowing with texts on everything from dessert recipes to world history.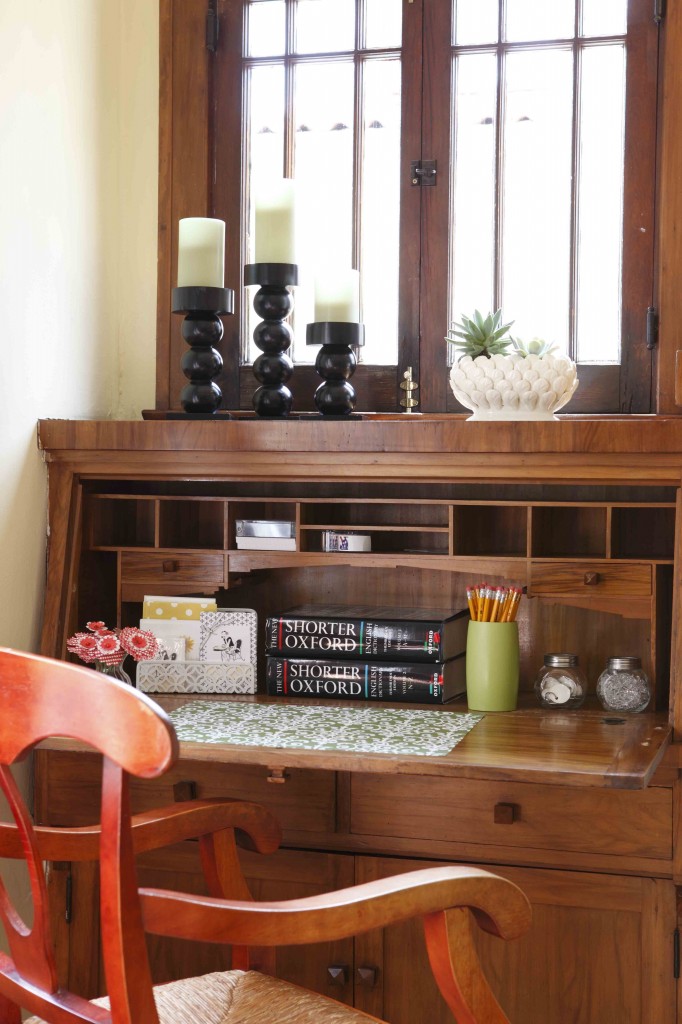 "We like practicality," McCarty says. "Everything in our home gets used. It's why I spend so much time shopping for everything. It has to be just right."
A minimal symmetry exists throughout the home, from the perfectly arranged dining room to the back lounge, which opens onto the simple yet luxurious patio. But the real beauty is in the little things. McCarty's vignettes are uniquely beautiful. From assorted colorful napkins in a glass cookie jar to various potted plants integrated into window displays, there's nothing shy about the artistry. Still, everything seems to fall into place effortlessly. As McCarty points out, however, things were hardly effortless.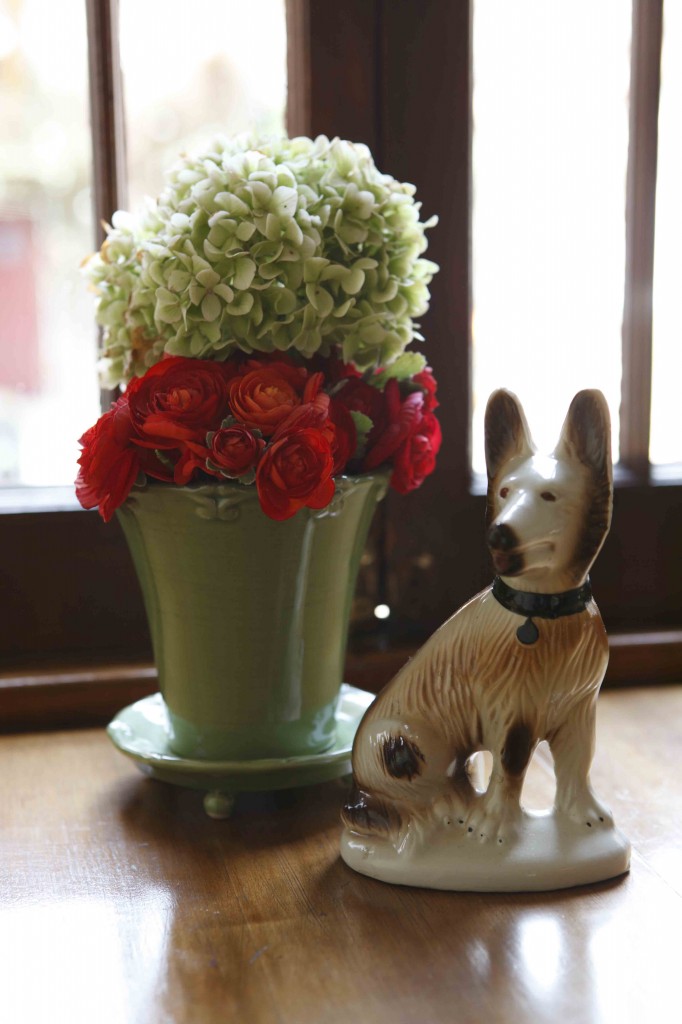 "We had infant Owen with us when we first started designing, and we wanted to match all the new hardware to the old hardware on the house, requiring us to sift through buckets and buckets of doorknobs and doorplates in Old Town to find matching aesthetics. We spent many a Sunday afternoon going through dirty, dirty stuff, looking for just the right thing to match. All with a baby in a stroller," McCarty says. "There was a lot of thought put into all these details, going store to store with my baby trying to find the right one, then ordering it. Once I found it, though, I knew."