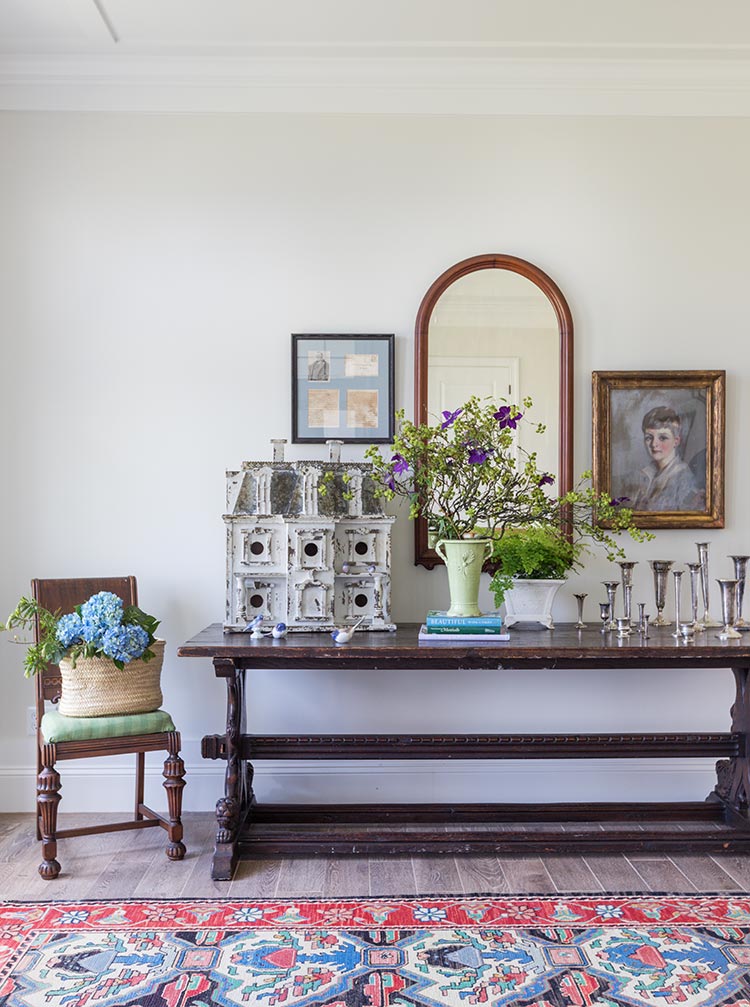 Gordon Kessler and Larry Johnson are the design duo behind Gordon + Johnson Interiors, bringing Southern hospitality to homes up and down the eastern seaboard. The pair collaborated on the lakeside home of an antique collector, and have a wealth of knowledge to share from the experience. Here are a few of their top tips for decorating with antiques!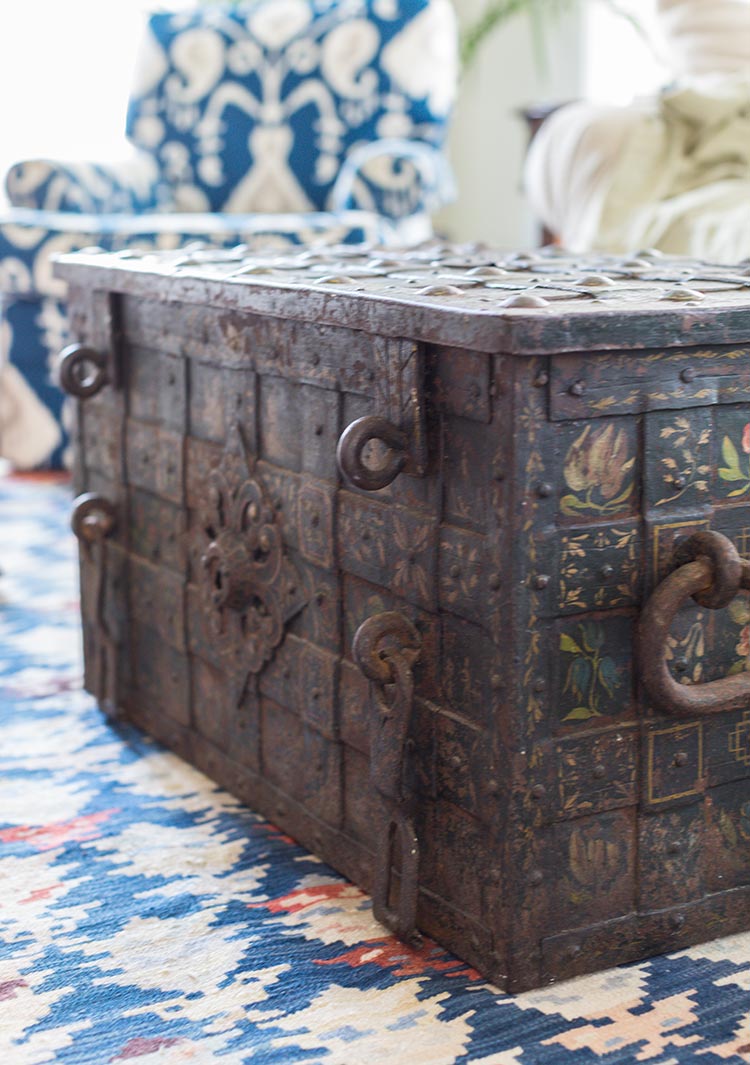 1. Carefully Curate
It's important to be picky and carefully choose a few pieces that you feel will add to, not overwhelm, your space. Whether it's a vintage dresser, a sculpture or an antique book collection, "more is not better, and too much old can make a room feel dowdy and dated," Gordon says.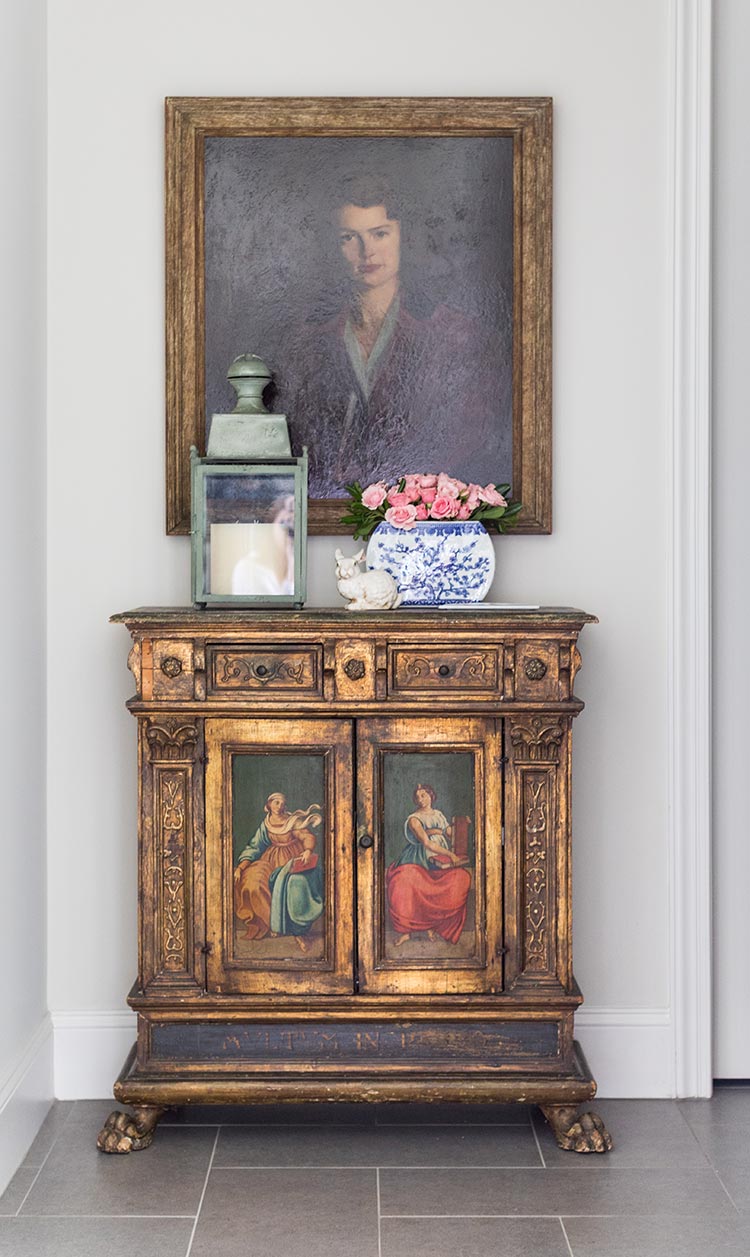 2. Use the Money Shot
Consider where you'd like to place your antique pieces. Imagine them as three-dimensional art, and place them in what's called your "money shots." "These are the focal points, providing opportunities of greatest impact when you walk into a room or a vantage point from another room," Gordon explains. Using money shots, you can build the room you'd like around your pieces.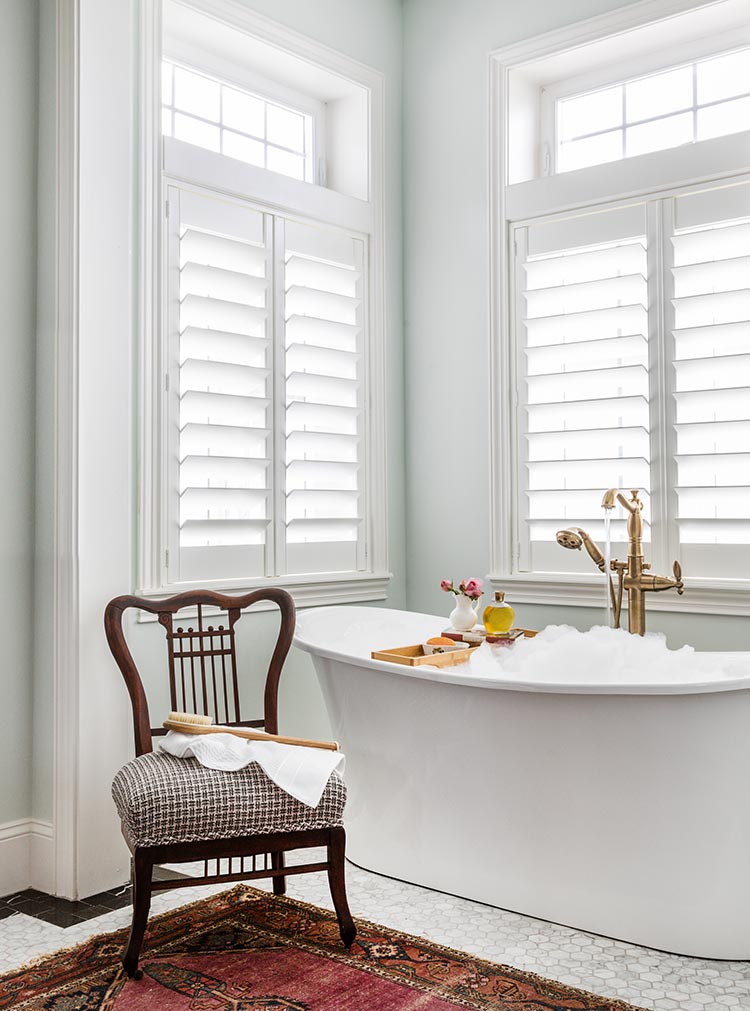 3. Keep Up to Scale
Just because an item is older doesn't mean you need to use it, possibly at the expense of its surroundings or the overall look. Today it's more common to use 20th-century Midcentury Modern or 1930s or '40s pieces that are smaller in scale and can be added as complementary, not space-taking, elements in a room.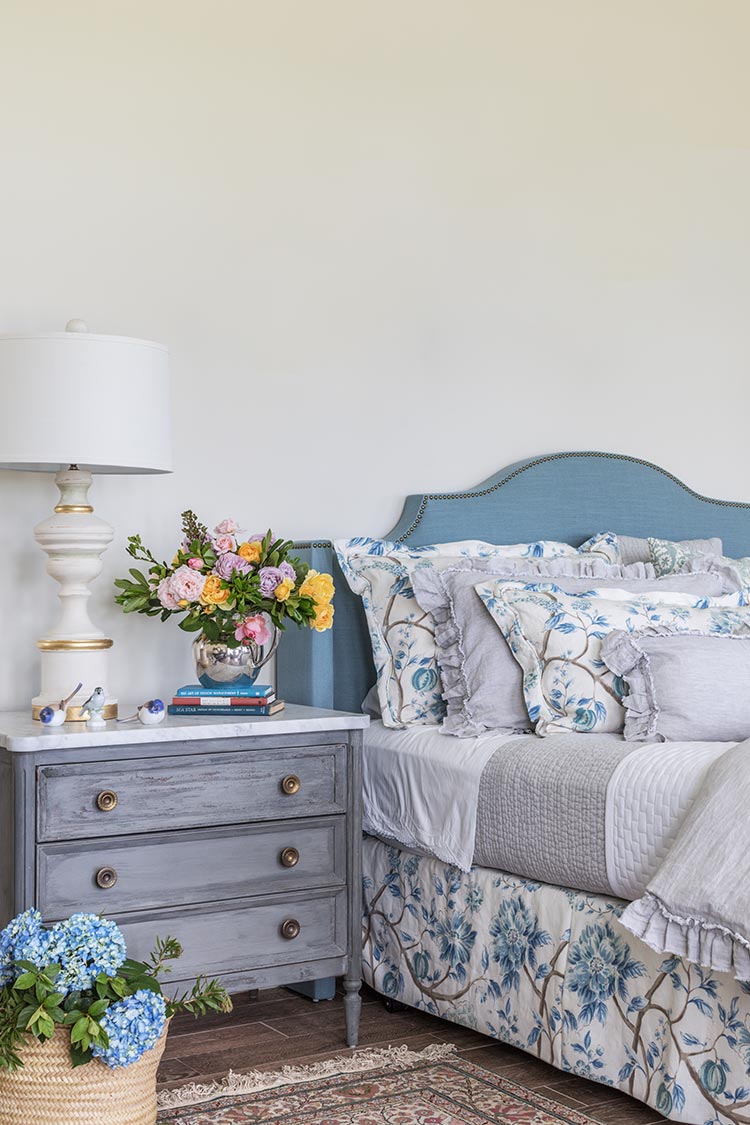 Read More: Tour the Antique Collector's Elegant Lake House 
4. Factor in Function
Understanding the scope of use for your pieces is important. "Antiques are not usually situated for everyday use," Gordon and Larry say. The designers recommend using new 21st-century upholstery (excluding occasional chairs or statement pieces) and wooden furniture to give your space a beautifully antique feel without compromising the utility of the pieces.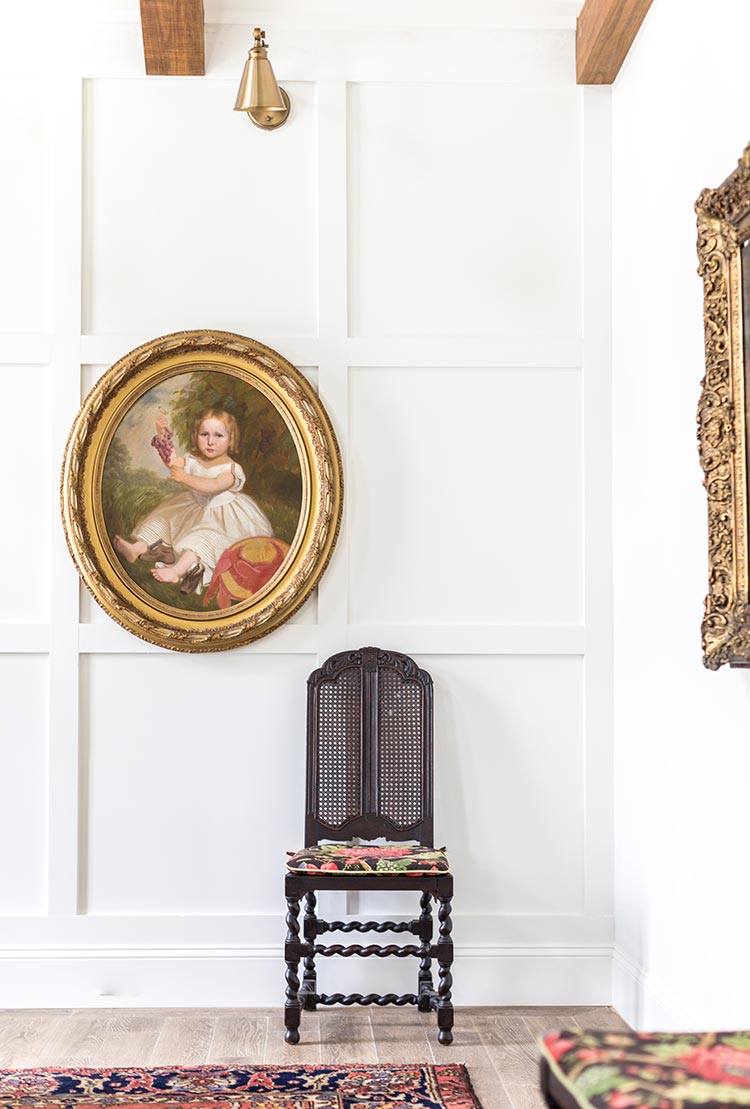 5. Make a Statement
Whether you're looking to add an entire antique collection or a few complementary pieces to your home, it's important to establish and understand your display plan. Define the display space, and keep pieces together. To incorporate various collections or groups of items together in one room or area of the home, "keep negative space between groupings and statement pieces so they can shine on their own merits," Gordon says.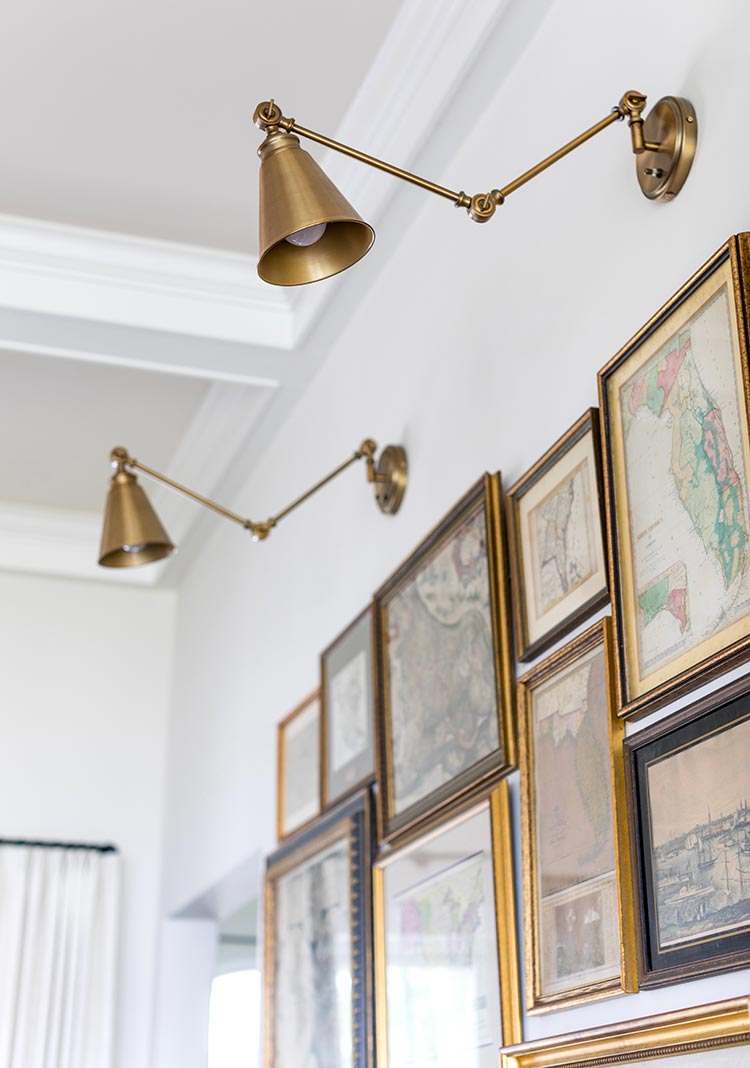 Of course, don't forget to follow us on Instagram and Facebook to get your daily dose of cottage inspiration!