During the holidays, some areas of our homes tend to get more love than others. Take the front porch. It's usually the first thing to be decorated, with a wreath and greenery. We're swooning over this dreamy coastal cottage, featuring a Cedar Key fan from Hunter Fan Company.
In contrast, there's… the guest space. Many of us have guest rooms that have, shall we say, drifted off course. These are the guest rooms that have become the sewing room, or a playroom, or worst of all, a dreaded mishmash containing Pilates stuff, suitcase storage and Amazon boxes. It's not exactly the pretty space to welcome our beloved guests for the holidays.
For this festive season, we challenge you to reclaim your guest space, and whip it into the same holiday show-off shape as the rest of your home. Here's the action plan, with plenty of ideas from Hunter Fan Company.  
Step 1: Clear the Clutter
Create a more spacious environment by moving anything out of the guest room that doesn't belong there, opening up square footage for guests to unwind and unpack. Having a few dresser drawers or empty hangers in the closet for guests is the difference between them feeling welcomed, and them feeling shoehorned in. A luggage rack is another hospitable touch, and doesn't cost much in money or space.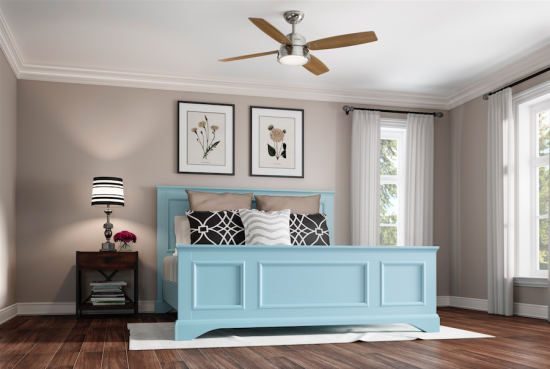 Further add to that sense of breezy, open space with a ceiling fan such as Hunter's Wingate with Light 52 Inch. Complementing nautical themed cottages and bungalows, the Wingate has a noble bronze finish and has sleek nods to coastal industrial details, such as rivets on the blades.
Or try the Cedar Key, as seen on the coastal cottage porch. It has a hand painted globe and rustic design elements, and housing that calls to mind shiplap.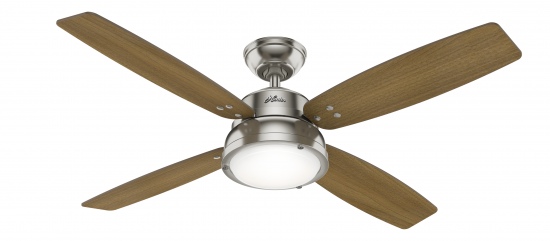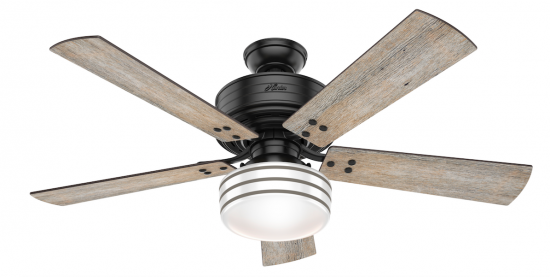 Step 2: Focus on Comfort
Hopefully, you have a quality mattress for the guest room bed and fresh pillows there, in both down and synthetic options. Depending on the room's exposure, solar-blocking curtains or a clean eye mask to block out strong morning light may also be a must, especially for jetlagged guests arriving from another time zone.
One of the biggest concerns visitors cite is a guest room being too hot or too cold, because visitors loathe to bring this up with their hosts. Nip any problems in the bud by having the guest space stocked with soft blankets in various sizes and weights, as well as a ceiling fan. Both will allow your guests to control their sleeping temperature and the room's overall climate with ease.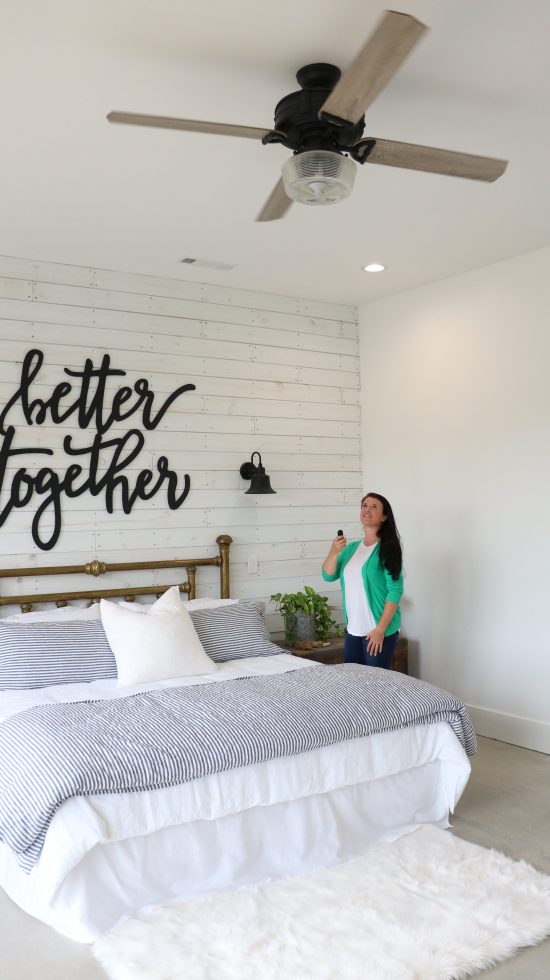 Keep air circulating at night with the Brunswick with Light 52 Inch ceiling fan from Hunter, with a three-speed WhisperWind motor delivering whisper-quiet performance and ultra-powerful air movement. The natural iron finish and industrial details like the cast iron-inspired housing and traditional horseshoe blade irons give it a renewed spin on classic ceiling fan design.

Step 3: The Final Touch: Special Details
Take things from ho-hum guest room into "ooh, this is like a fancy hotel!" territory. On a fancy silver or vintage tray next to the bed, offer essentials such as hand lotion, a water glass and carafe, and a box of tissues. Then pamper guests even more with thoughtful touches such as an extra cell phone charger, a new fancy lip balm, little packets of earplugs, and the wifi password printed out in a little frame. Don't forget to place stacks of clean towels and a bar of fresh soap in the room. And since it's the season of holiday cheer, why not deck the halls with fresh-cut greenery in a vase?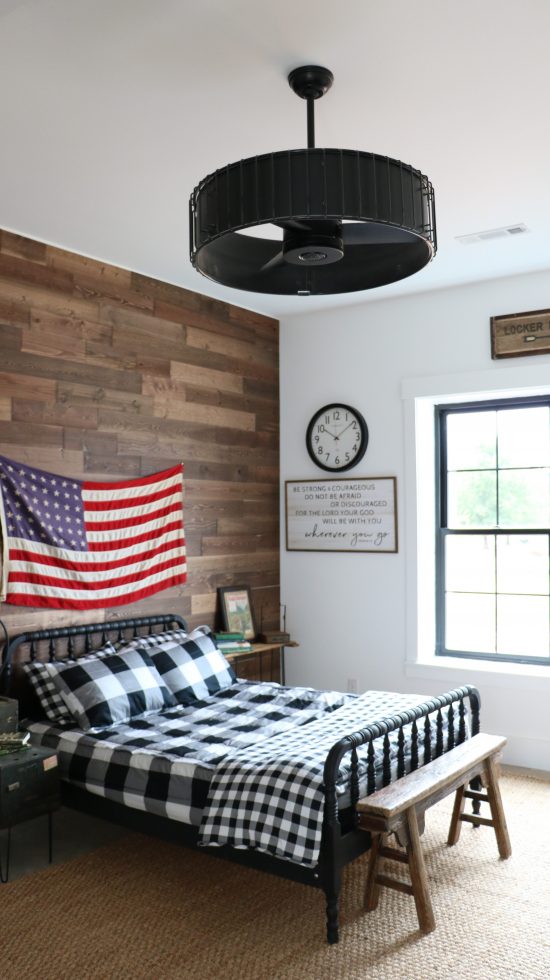 This guest space has personality to spare with a rustic, contemporary vibe. The secret is in details such as a vintage wooden bench at the foot of the bed, a shiplap accent wall with reclaimed wood, and black-and-white bedding. The Vault 30 Inch brings an on-trend centerpiece to the room, boasting exceptional artistry and craftsmanship. Plus, it has a handheld remote, so guests can change the fan's speed, right from the comfort of their bed.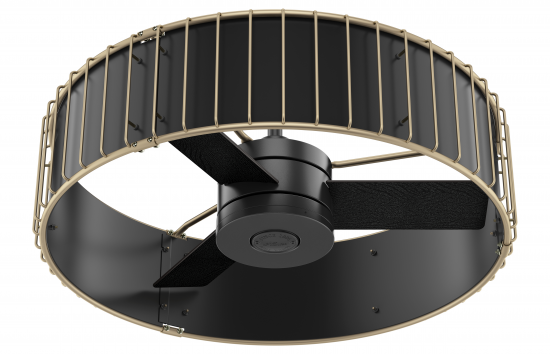 For more ideas on how to use Hunter fans in guest rooms, as well as all the areas of your home, visit https://www.hunterfan.com.