When a homeowner with an eye for design and a talent for refinishing furniture and crafting accessories moves into a home, magical energy swirls through the rooms. When both homeowners are creative spirits, the magic is multiplied. Such is the case with this 1920-built creative Craftsman in Butte, Montana, owned by Jean and David Abrams.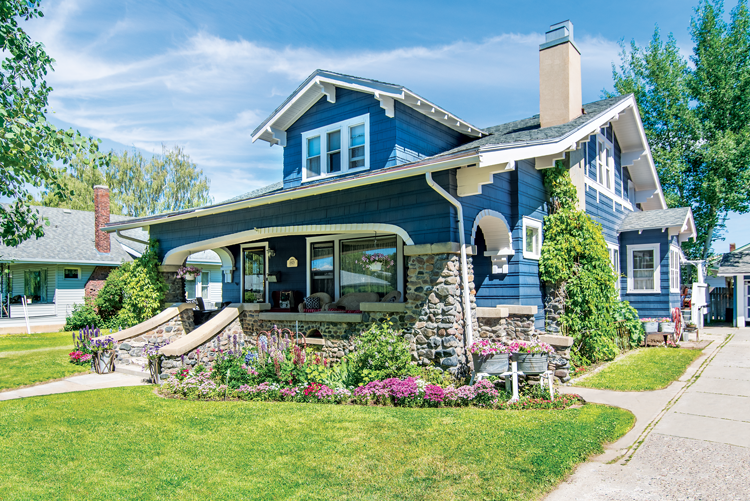 CALLED TO CRAFTSMAN
Jean, formerly the owner of The Backyard Bungalow, and her husband, David, author of the novel Brave Deeds, moved into Butte's historic district in 2009. They had looked at about three dozen homes before deciding on this one, Jean says. Her hesitation came from the color scheme (mustard yellow, green and maroon exterior) and the décor ("It felt very Southwestern, not Craftsman)." And with five bedrooms, "it was more house than we needed" as a couple, she says.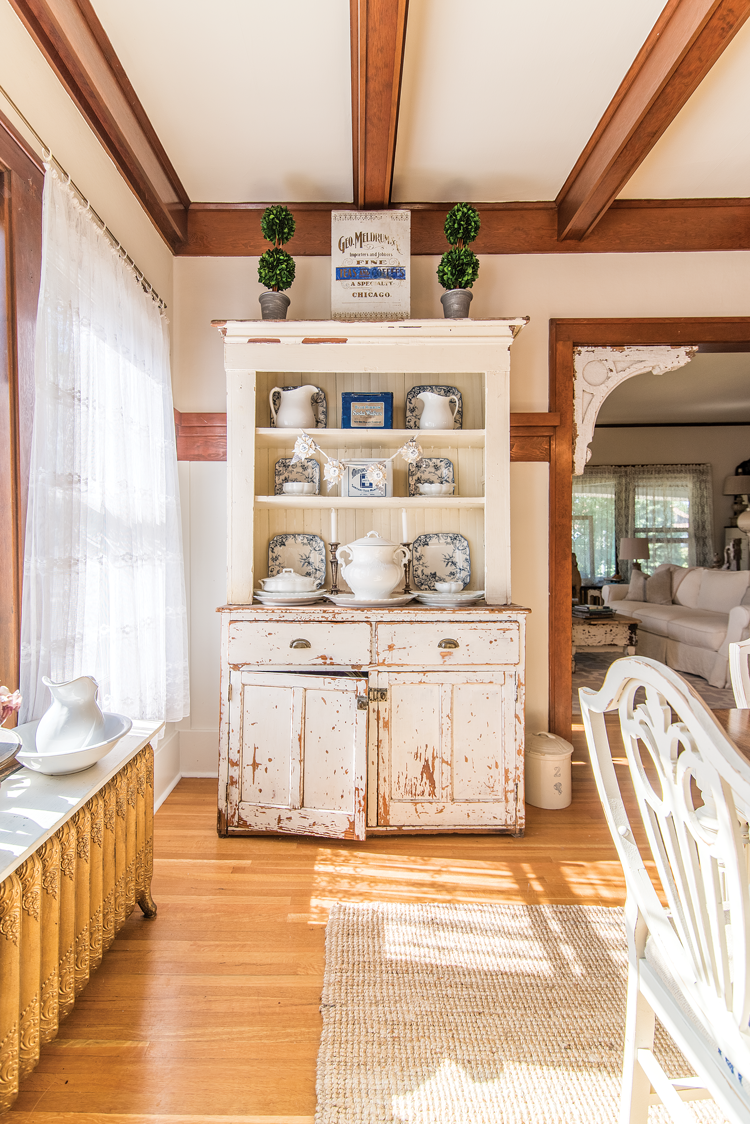 It was a different story for David, though. "For me, it was love at first sight," he says. He was attracted to the architecture of the roofline and stone front porch, which gave him a feeling of warmth, inviting him inside. The Abramses had moved around a lot for 20 years while David was in the Army, but they agreed that this would be "the most livable house" and that they would fix it up to make it their permanent home. It would also become the place that their grown children, who had moved around so often while growing up, could look back on as their family home, so David and Jean took ownership.
A CREATIVE CRAFTSMAN
This is no cookie-cutter Craftsman. It was important to Jean to finally flex her decorating wings in a permanent home. Her goal in the room designs was an overall feeling of serenity and calm. She is attracted to contrasting colors in design and is drawn to blue, so a thread of blue and white runs through the rooms.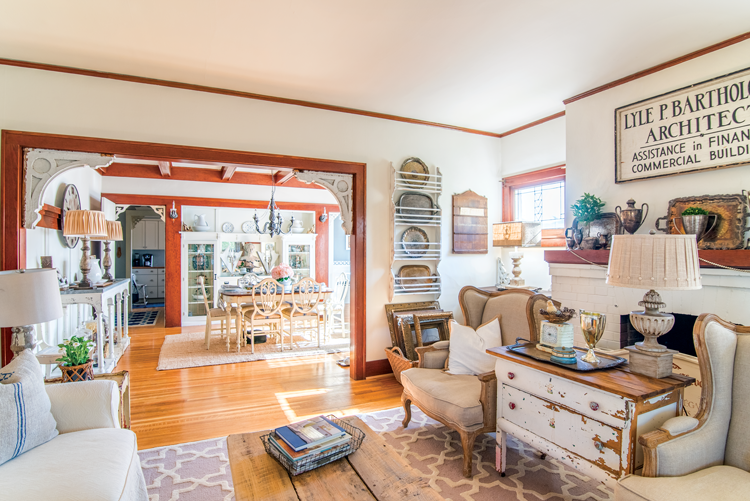 Jean collects anything vintage, especially vintage advertising and architectural details, like old signs.
THE POP OF COLOR
One day while driving in another town, David and Jean saw an unusual blue paint color on a building, and they were so taken with it they pulled the car over and decided that it would be their home's new exterior color. They were less sure the neighbors would like it, but luckily they did.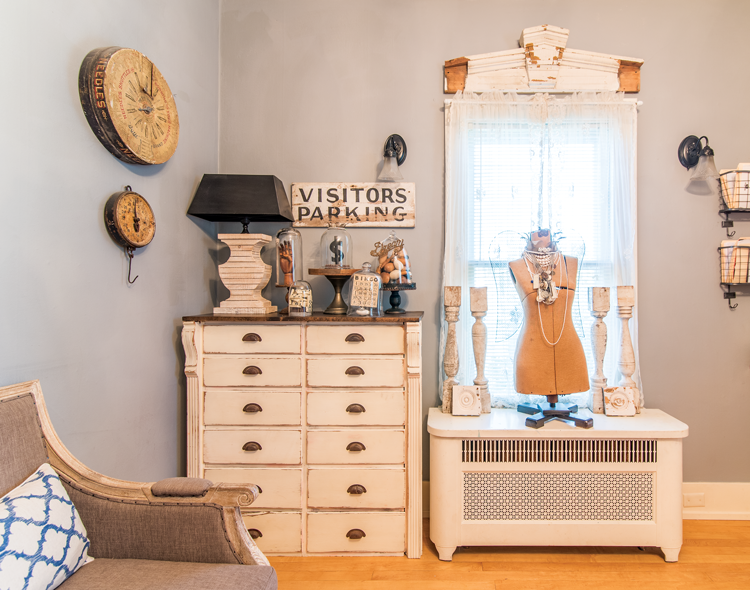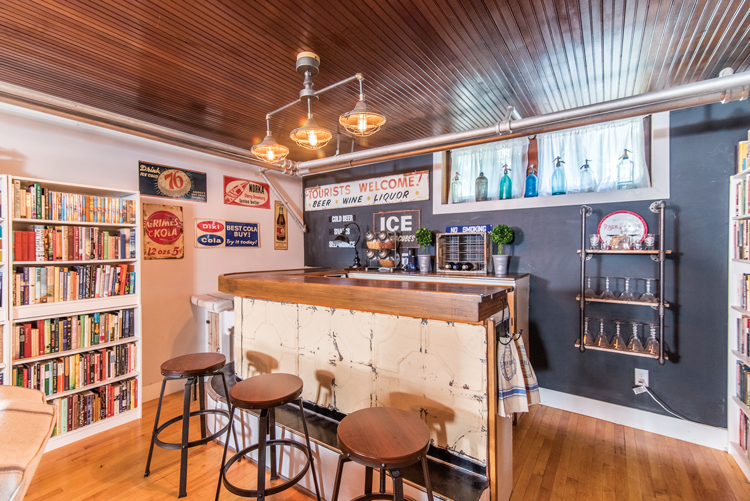 RENOVATIONS WITH INTEGRITY
Among the rooms they modified was the upstairs bath. In it was a small tub with uncomfortably short plumbing which they replaced with a walk-in shower and moved the plumbing.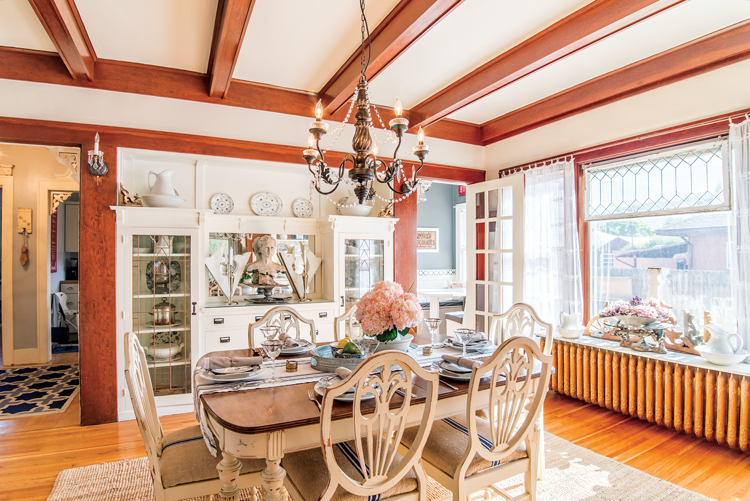 Half the kitchen had already been renovated but it lacked counter space, so they pulled out two closets (one was a pantry, the other a coat closet) and put in cabinets and a butcher-block countertop. Throughout the home, they had linoleum floors and Berber carpeting removed to expose the home's beautiful original wood flooring.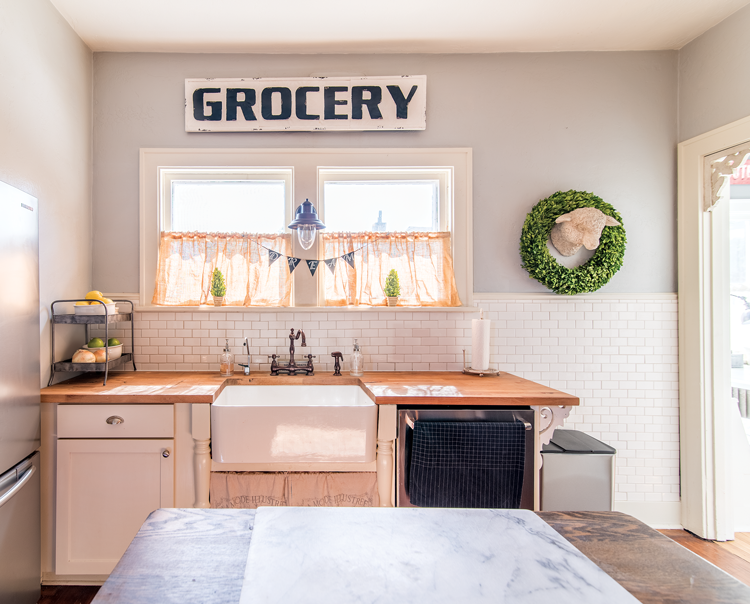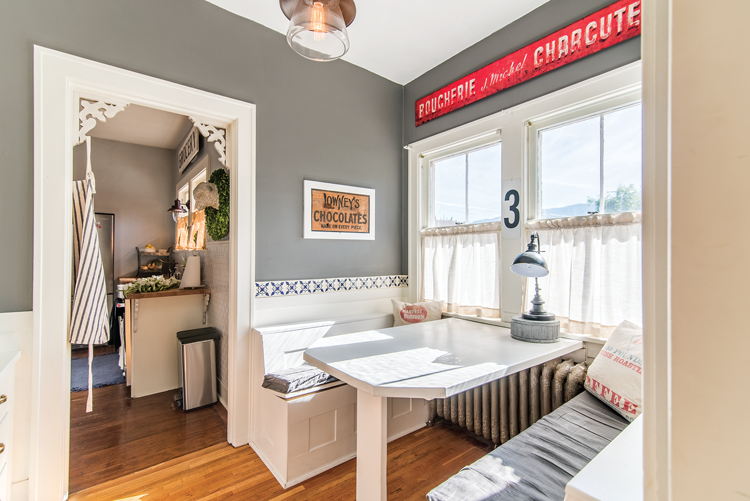 VINTAGE COLLECTIONS
Jean says she collects pretty much anything vintage, especially vintage advertising and architectural details, like old signs. She uses them as decor on walls throughout their creative Craftsman.
Jean made a point of creating several little reading nooks where they can relax. David loves his office, which looks out on a quiet, tree-lined street. "It's like Main Street, USA," David says.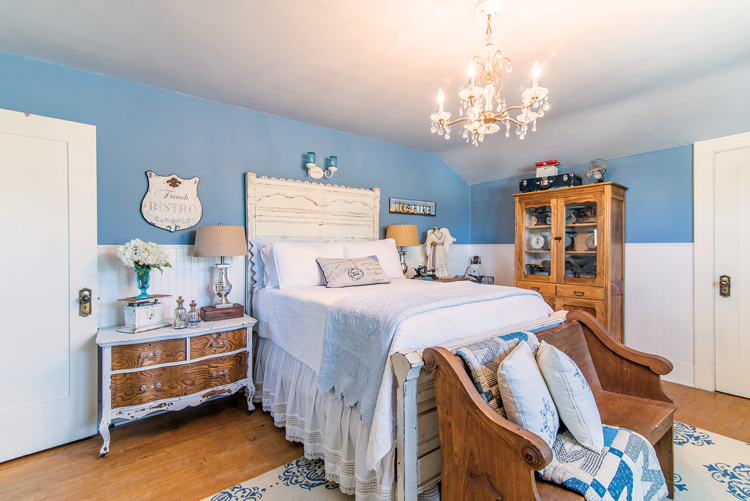 This is no cookie-cutter Craftsman.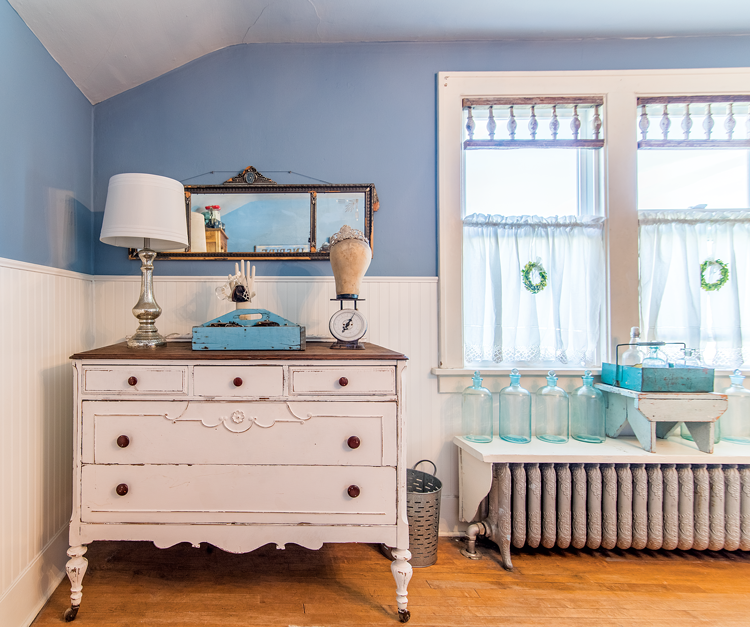 HOME SWEET, CREATIVE CRAFTSMAN, HOME
When asked what his home means to him, David replied, "I wrote both of my novels while sitting at a beautiful vintage desk Jean gave me. I sit at my desk every day gazing out at the quiet street below and think, I'm the luckiest guy alive. This warm and cozy writing space really helps the words flow. When I'm turning the corner onto our street and see our home, I feel like I'm seeing my best friend again."
Want more simply beautiful ideas? Check out this post on another creative craftsman, a Dreamy Craftsman Cottage Kitchen. 
Of course, don't forget to follow us on Instagram, Facebook and Pinterest to get your daily dose of cottage inspiration!