1. Strong staples
A modern couch becomes a showcase for your style while providing comfortable seating. Its timeless style is easily transitional, making future room updates simple.
2. Tempting textures
Opt for a textured rug to add interest. Contrast it with cozy pillows of cotton, velvet, silk or sued.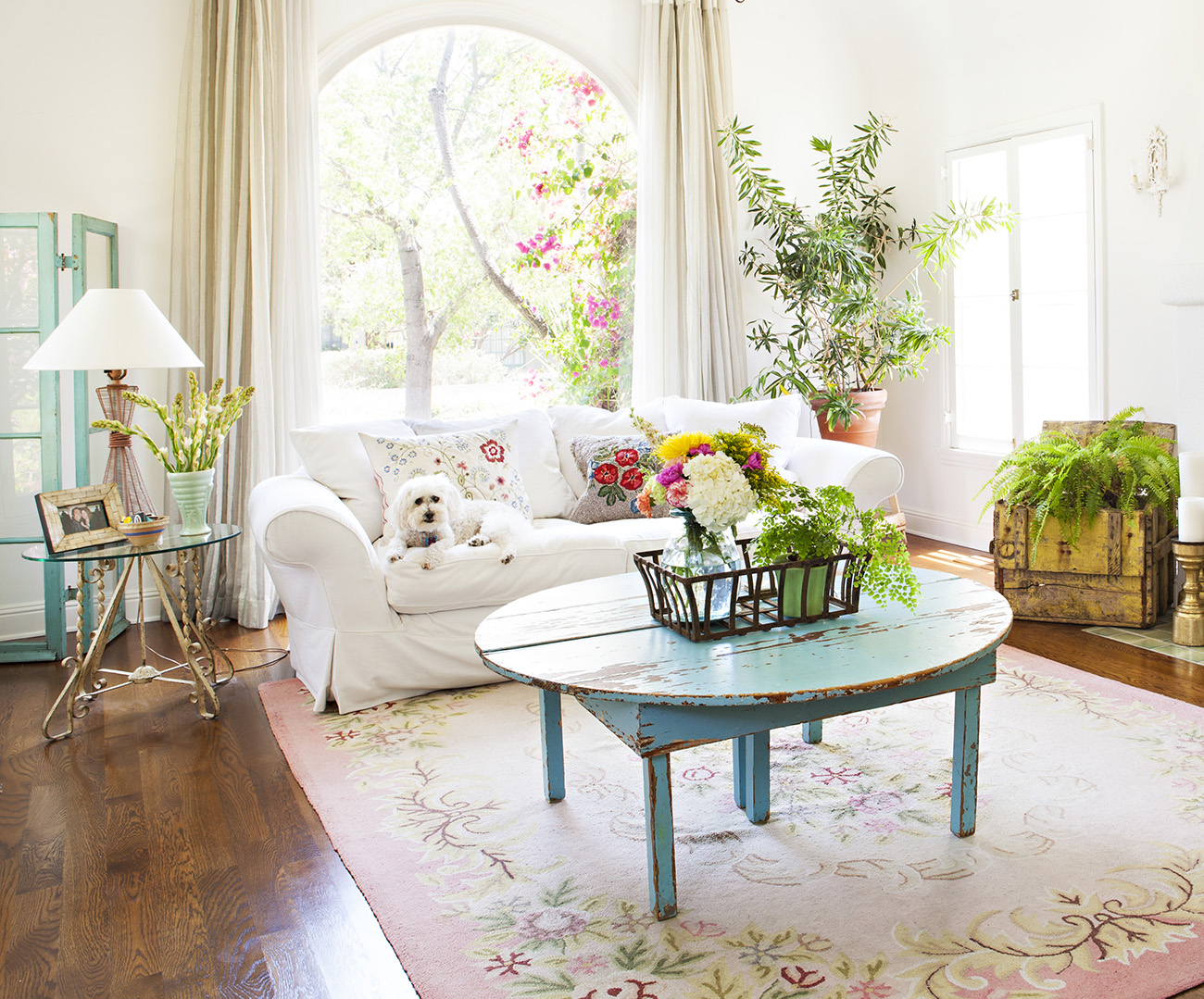 3. Antique accents
Coffee tables are the perfect opportunity to bring a beautiful antique into your room. Functional and stylish yet again, this brings life to the room and is a charming partner to your modern couch.
4. Seasonal centerpieces
Respond to the season with centerpieces that give a subtle salute to the season. Here, a large clamshell is on display. Rotate with pallet-friendly candles, simple greenery or antique glass to keep the same feel year-round.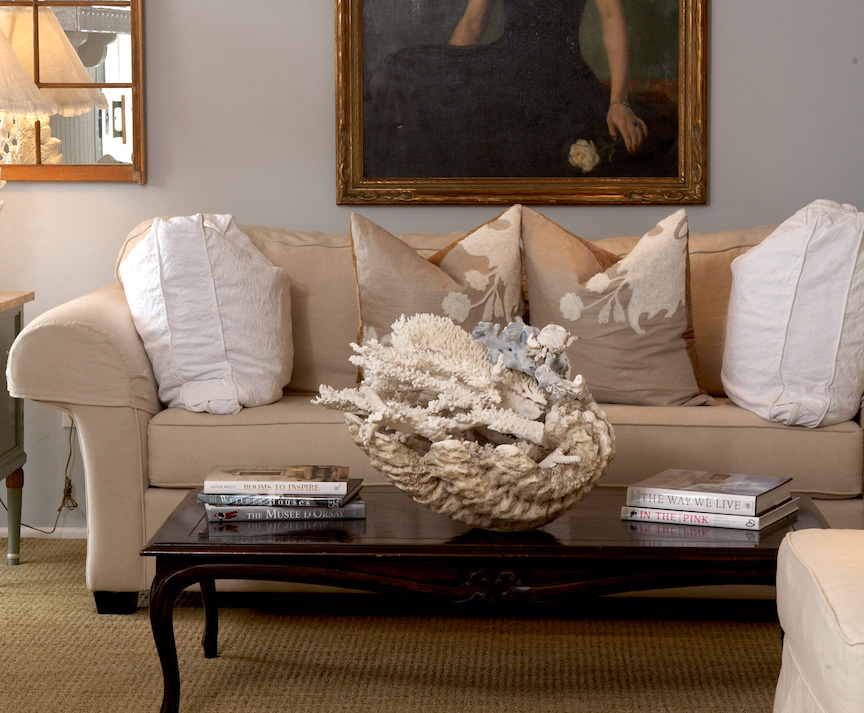 5. Calming colors
Neutrals make this room calm and classy, as well as give it a cool atmosphere. Keep your colors simple to create this sophisticated style in your home.
6. Featured focal point
Here, a stunning portrait demands your attention without overpowering the space. The simplicity of the color palette and other décor allow for this piece to truly stand out as the centerpiece. Give your favorite painting the same star treatment.