For many homes during the holidays, winter frost and ebbing light are made cheerful by twinkly Christmas decorations. But not so in Janice Morrow's home located in sunny Newport Beach, California. Janice, a floral designer, prefers instead all the hallmarks of "an old fashioned, European Christmas."
Deck the Halls with Cedar
"I truly believe in less flashy holiday décor, but lots of green. I love the natural elements," Janice says. Her unique holiday décor is "natural and earthy," a homemade Christmas. "I always use fresh cedar in the house during the holidays. It makes the house smell wonderful."
Everywhere in the home, fresh green trim outshines artificial splendor. In place of Christmas lights, real cedar branches cover the home's banisters. Slices of fallen tree logs serve as table settings, and pinecones Janice collected on vacations in the mountains appear throughout the house. Her children made many of the family's Christmas tree decorations. "It's eclectic," she laughs, describing her collection of tree ornaments. "Nothing matches."
But that's part of the magic of the holidays, Janice explains, recalling how each ornament tells a story of a time when little hands, now grown, once crafted the ornaments. "I love unboxing the ornaments every year, pulling them out and looking at all the memories." Each Christmas tree is special, she says, because it was chosen to bear the family memories in its branches.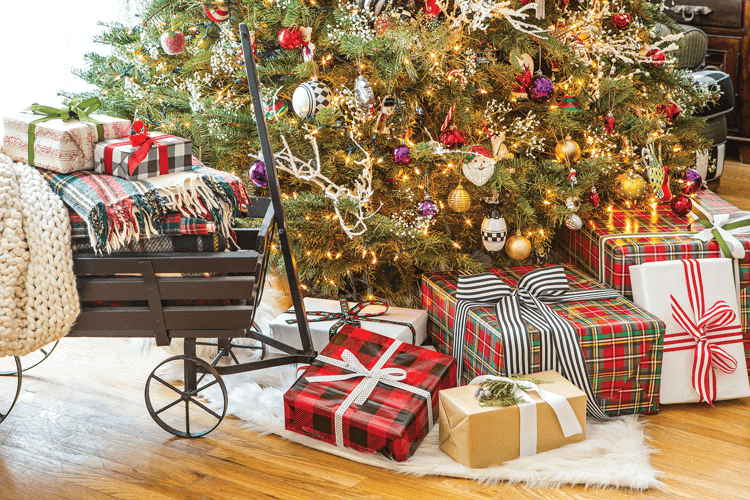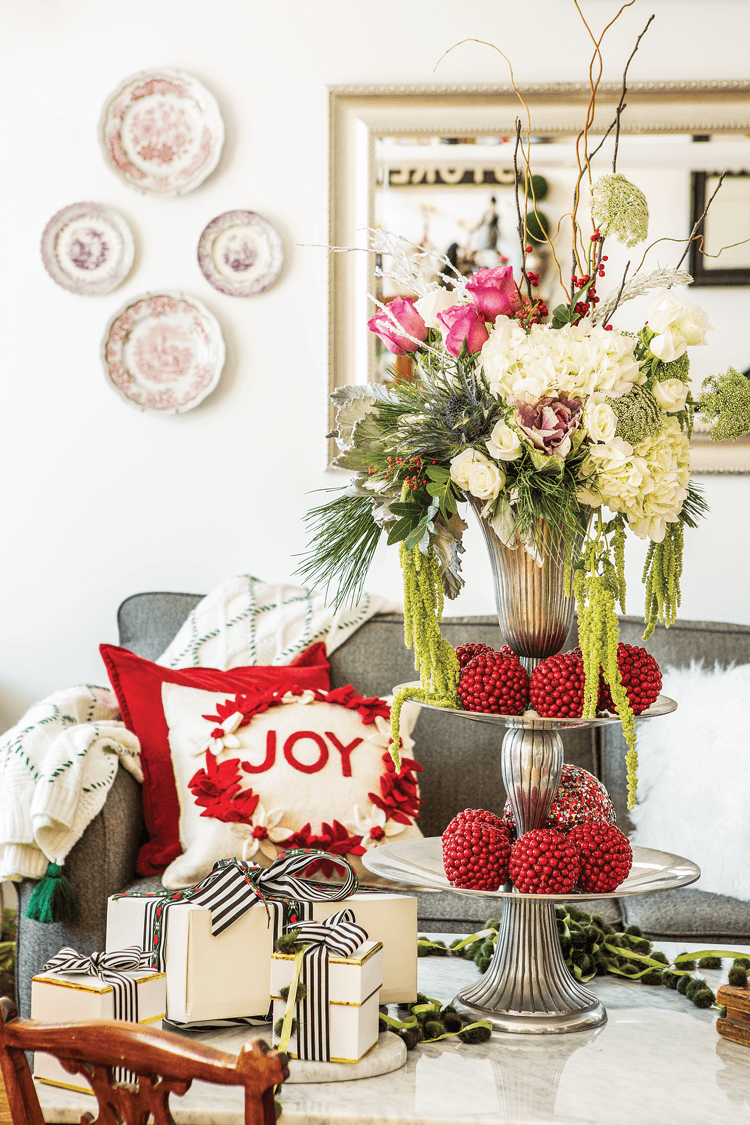 A Christmas Rose
Inspired by the romantic rose, Janice assembles her floral arrangements and Christmas wreaths from the twigs and branches she collects year round. "I love white roses for their simplicity. They are easy to find; they smell nice and last a long time," she explains. "I use roses liberally in floral design."
Everywhere in the home fresh green trim outshines artificial splendor.
But why roses in Christmas décor? "Roses are lovely during the holidays," Janice says. "White roses, especially, offset all the color of the holidays beautifully." They bring a woodland elegance, charming guests into visions of freshly fallen snow. "I want to bring the woodland, wintry look to SoCal." Adding to the woodland and natural feel, Scottish tartan plaid appears in her favorite present wrapping and ribbons as well.
"You name it, I have every ribbon. It's especially fun to pull out wrapping for the holidays," Janice says. It's something she looks forward to every year, almost as much as her children looked forward to the tangerines and chocolate golden coins in their stockings. Reminding Janice of her own childhood when winter fruits were simple delicacies, some of the tangerines are dried and sprinkled on cakes or in drinks.
Natural elements lend whimsy and magic to the holidays. "The little girl in me still believes in the magic of reindeer and Christmas woods. They are full of whimsy and splendor."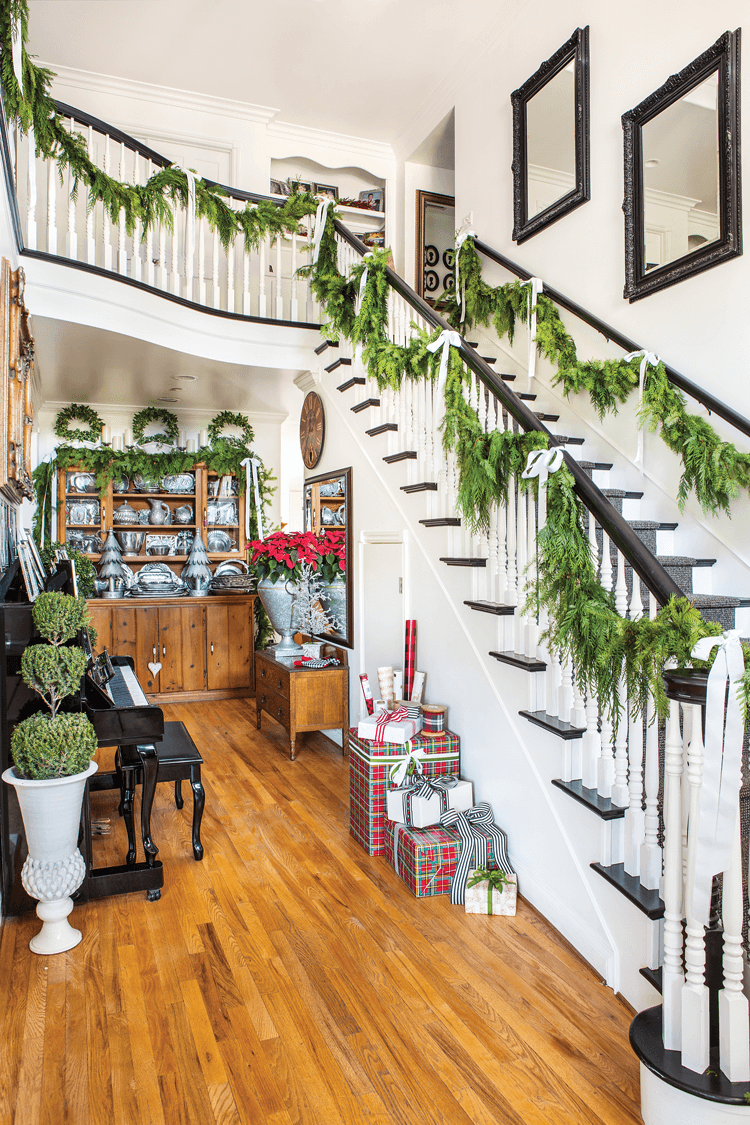 Winter Fresh
Create your own festive florals with Janice's tips.
For an elegant woodland floral bouquet, pair white flowers with other colorful blooms, Janice suggests. She prefers combining white and red, an elegant Christmas color scheme, "because it gives a classic look and pairs well with most anything."
But that's part of the magic of the holidays, Janice explains, recalling how each ornament tells a story of a time when little hands, now grown, once crafted the ornaments.
Adding the white florals in a Christmas flower arrangement will subtly suggest new-fallen snow. Janice even includes a special silvery leaf plant she keeps in her garden. "It looks just like fresh snow."
Try 'silver shimmers' lungwort to add a look of holiday tinsel to your bouquet. Or try incorporating some Helene von Stein lamb's ear, a drought-resistant plant, to your flower pots. Lamb's ear has a silvery hue and, true to its name, it is so soft to the touch—like lamb's wool or powdery snow.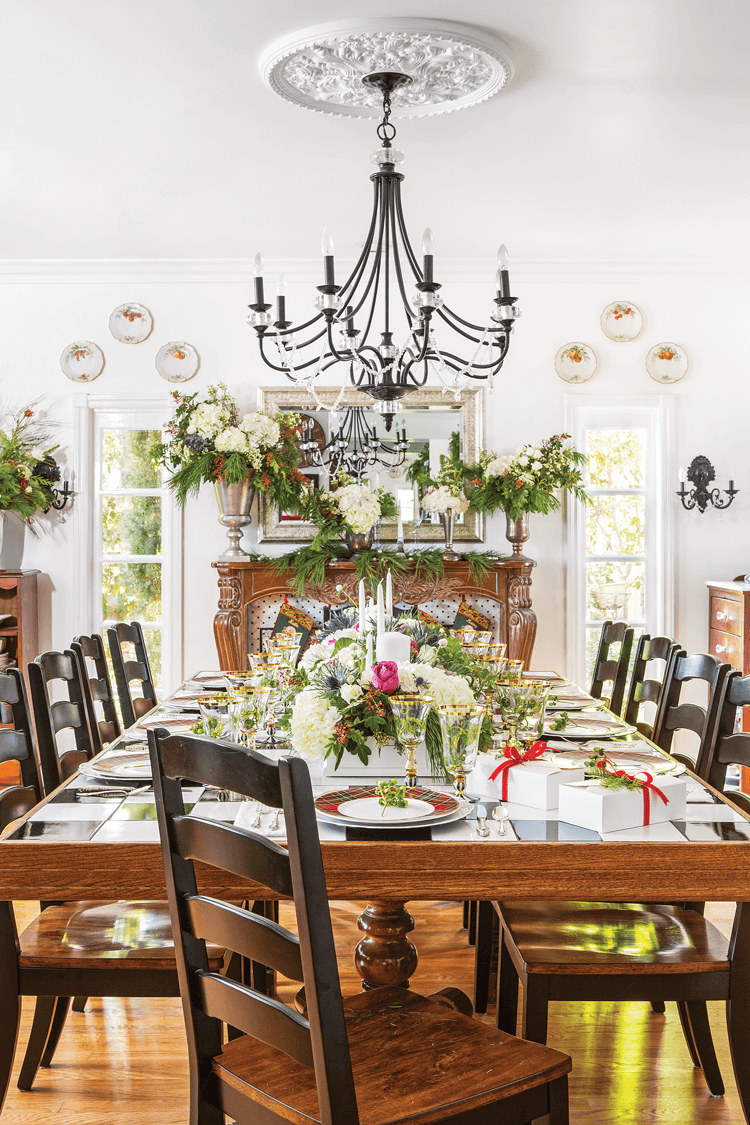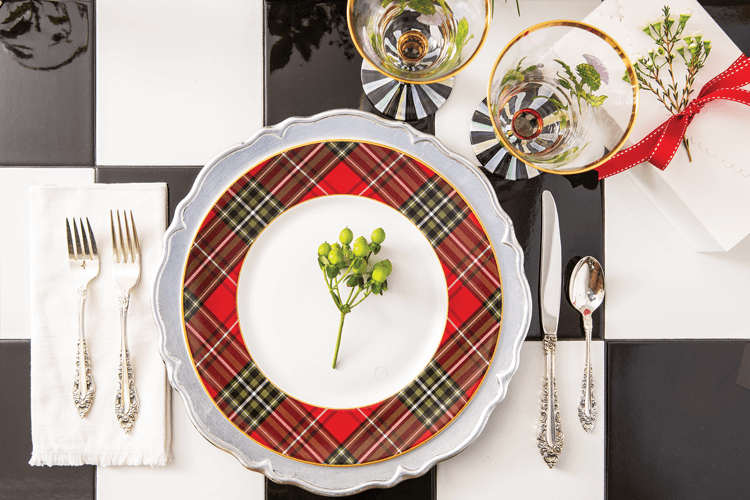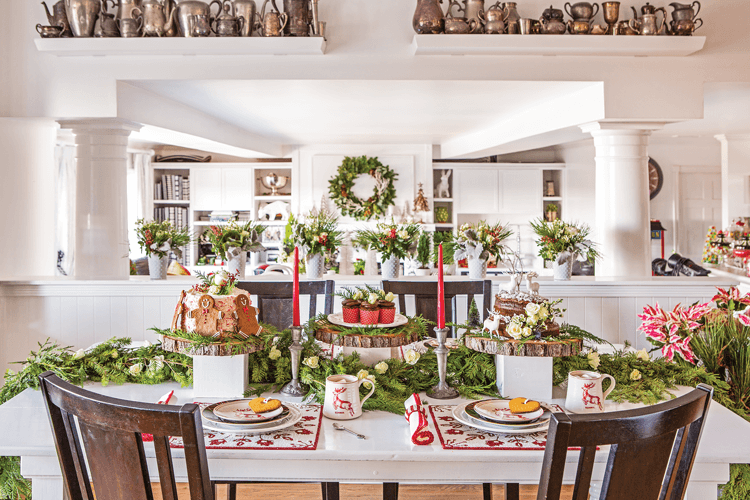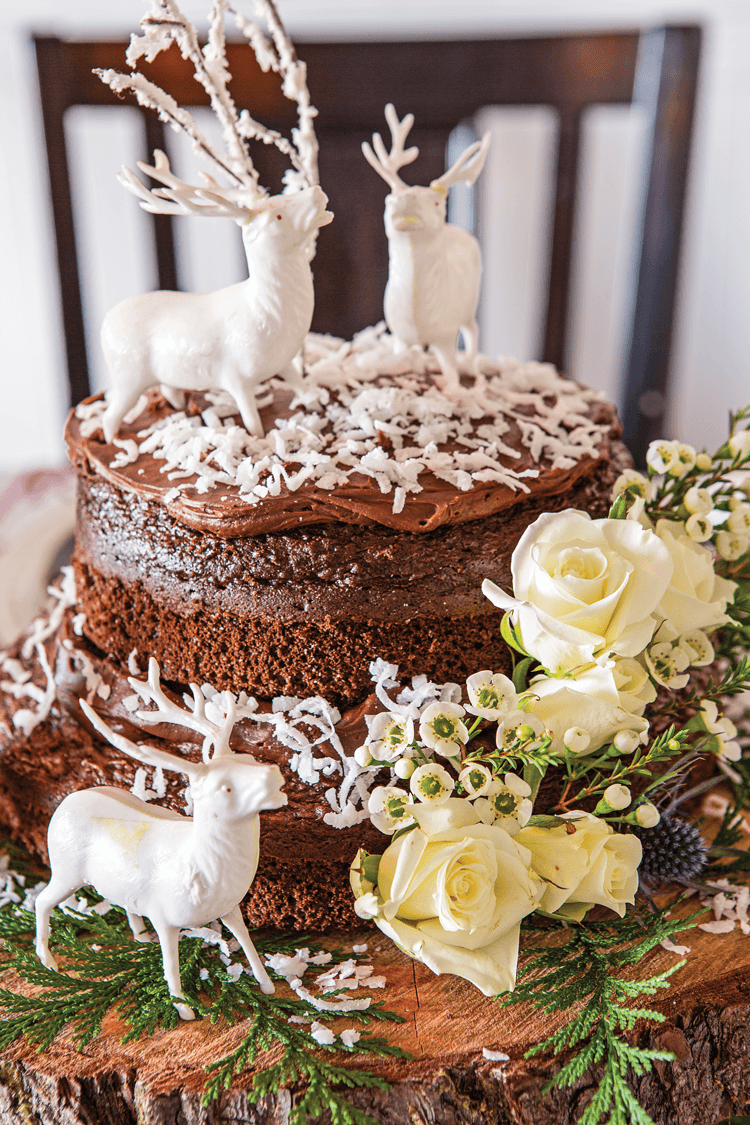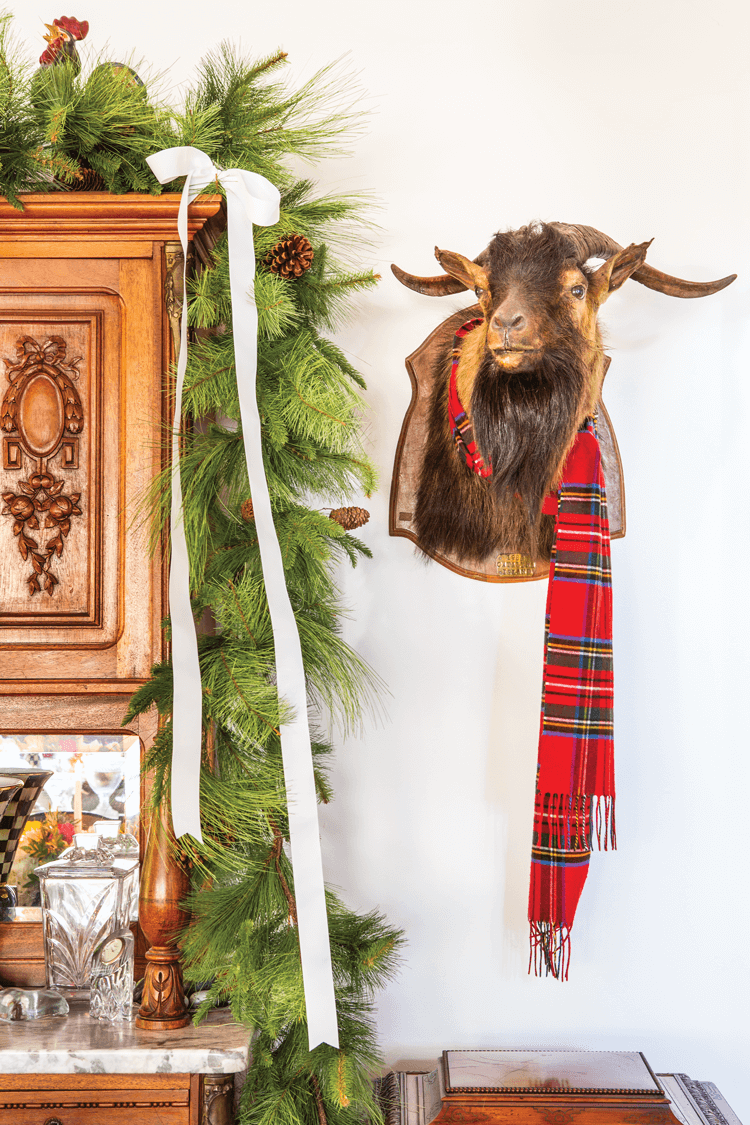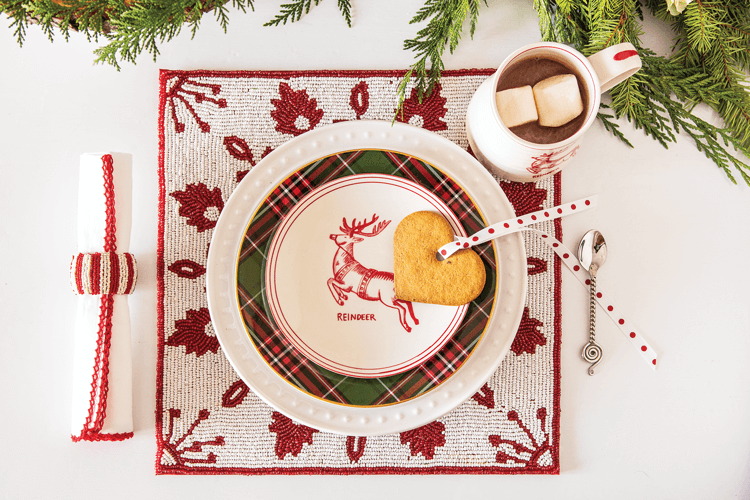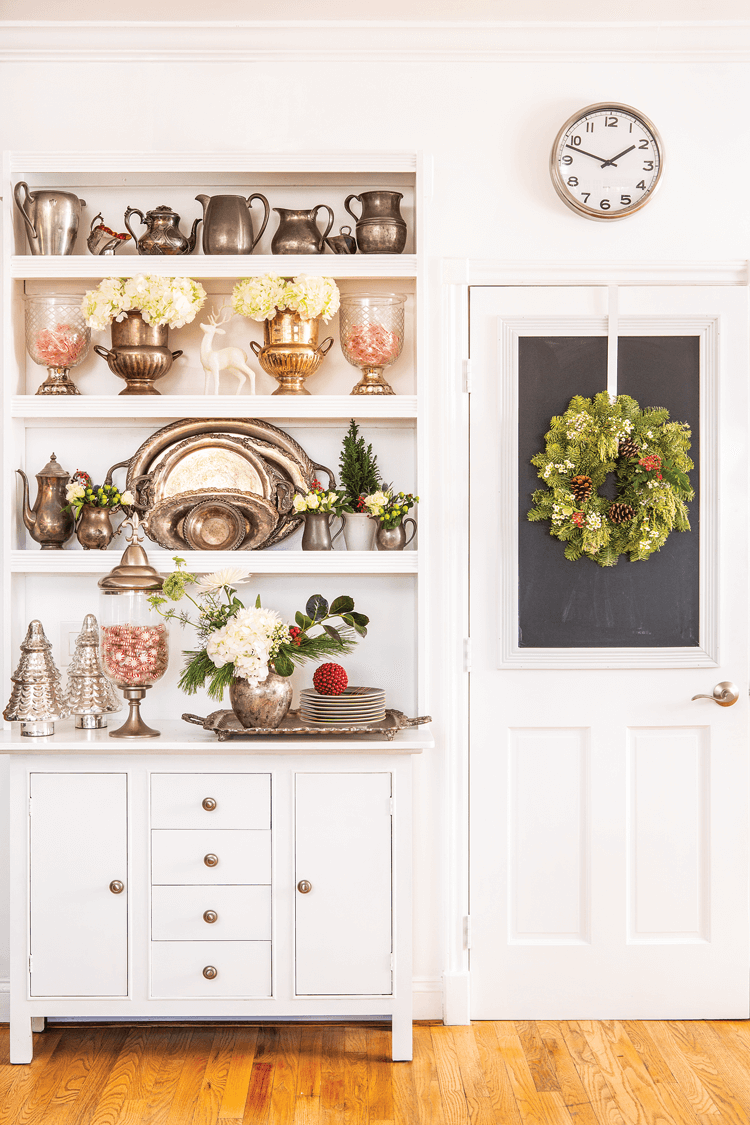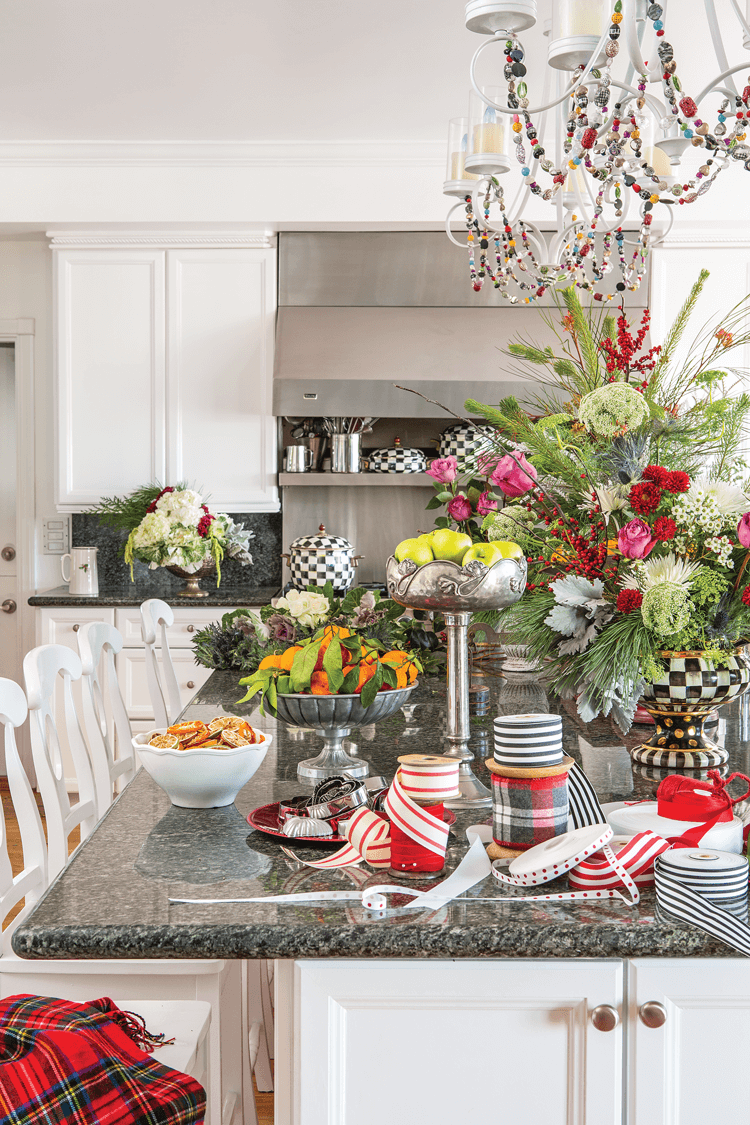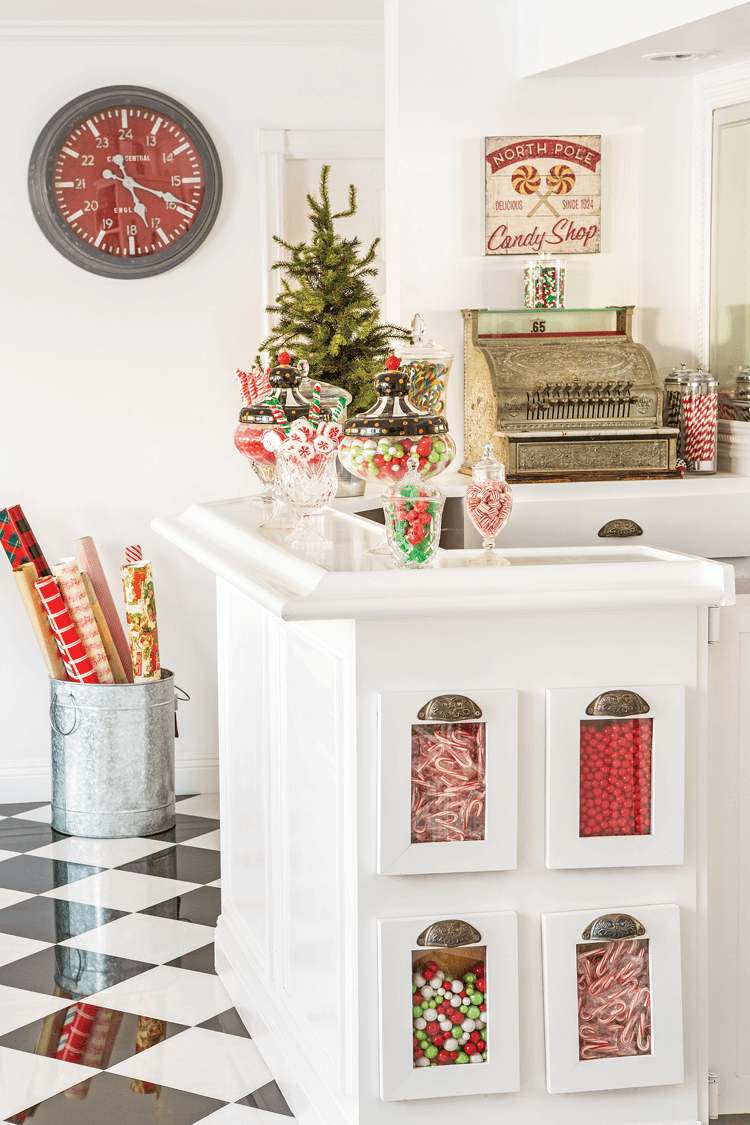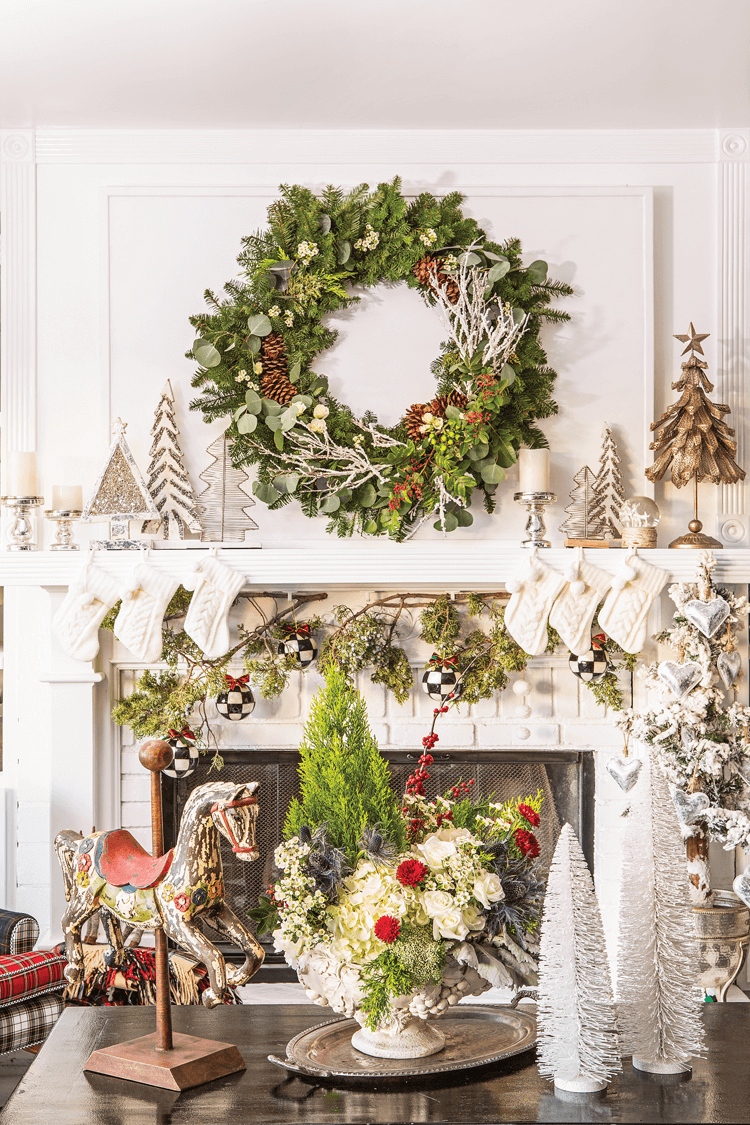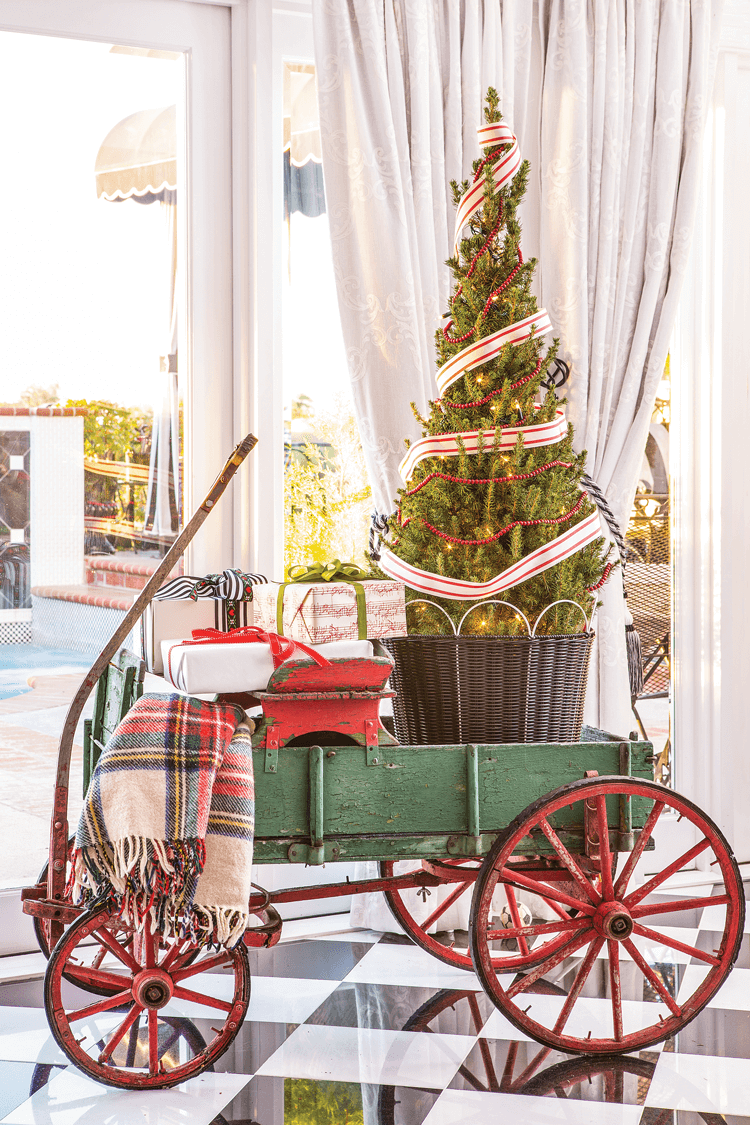 German Gingerbread Cake
Ingredients
1½  cups all-purpose flour, spooned into measuring cup and leveled off with back edge of knife
1     teaspoon baking soda
½    teaspoon salt
2     teaspoons ground ginger
1     teaspoon ground cinnamon
¼    teaspoon ground cloves
4     tablespoons unsalted butter, cut into ½-inch chunks
2⁄3   cup dark brown sugar
2⁄3   cup mild-flavored molasses, such as Grandma's Original (not Robust or Blackstrap)
2⁄3   cup boiling water
1     large egg
Directions
Preheat oven to 350°F. Grease a 9-inch pan with nonstick cooking spray. Add a few tablespoons of flour to the pan; shake and turn the pan until the bottom and sides are evenly coated.
In a medium bowl, whisk together flour, baking soda, salt, ginger, cinnamon and cloves.
In a large bowl, combine, butter, dark brown sugar, molasses and boiling water. Whisk until the butter is melted. When the mixture is lukewarm, whisk in the egg. Add dry ingredients to wet ingredients, and whisk until just combined and there are no more lumps.
Pour the batter into the prepared pan and bake for about 35 minutes, or until the edges look dark and the middle feels firm to the touch.
Set the pan on a rack to cool slightly. Frost after the cake has completely cooled.
Ingredients for Vanilla Bean Buttercream Frosting
2     cups unsalted butter, room temperature
3½  cups powdered sugar, sifted
1     vanilla bean, seeds scraped out
1     teaspoon pure vanilla extract
¼    cup milk
Directions
Combine butter and sugar; then mix on medium-high speed for several minutes until smooth.
Add remaining ingredients and mix for an additional 3 minutes.
Looking for something extra fun to color holiday look? Try these fresh takes on Christmas décor with glitter, sequins and tinsel.
Of course, don't forget to follow us on Instagram, Facebook and Pinterest to get your daily dose of cottage inspiration!