Let your Thanksgiving decor do the talking this year. Sometimes, we need to be reminded. Reminded to change and shift our hearts and our attitudes. Place these lovely reminders around your cottage this season and remember to have gratitude for that cottage you call home.
At Cottages & Bungalows, we love to curate and share our favorite finds from across the web with you. Some of the products you'll see on this page are affiliate links, which means that if you click through and make a purchase, C&B will earn a small commission at no extra cost to you!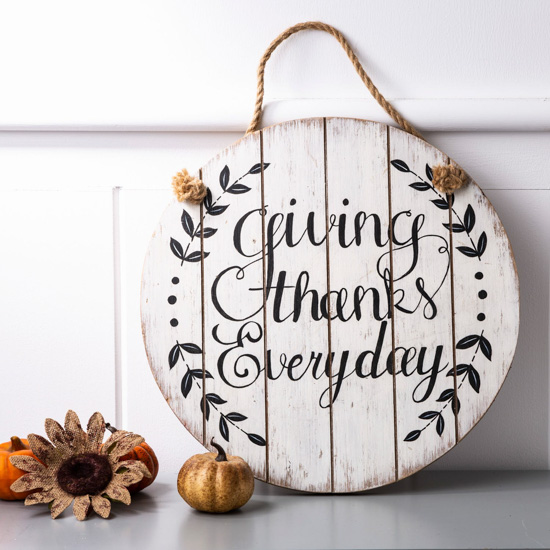 This simple wooden wall hanging would be a great accent on any small open space in your home.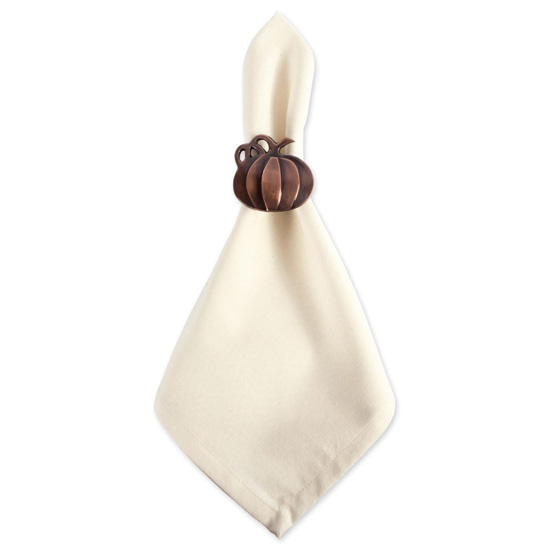 Set a lovely Thanksgiving table with these brass pumpkin shaped napkin rings, that come in a set of 4.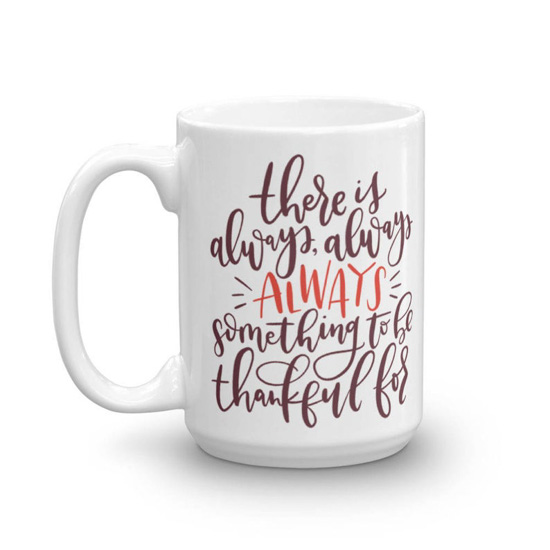 We are loving the simplicity of this gorgeous mug to remind you to start the day with gratitude! I know, I'm always thankful for that first cup!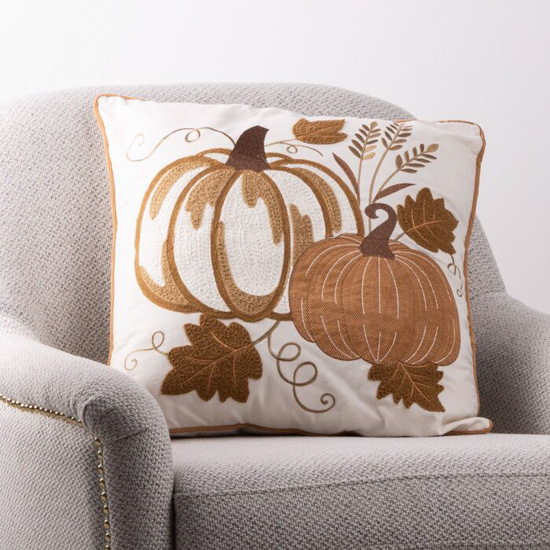 We love a Thanksgiving decor pillow cover that can be switched out for the seasons and this embroidered one is a lovely choice that stays on the neutral side.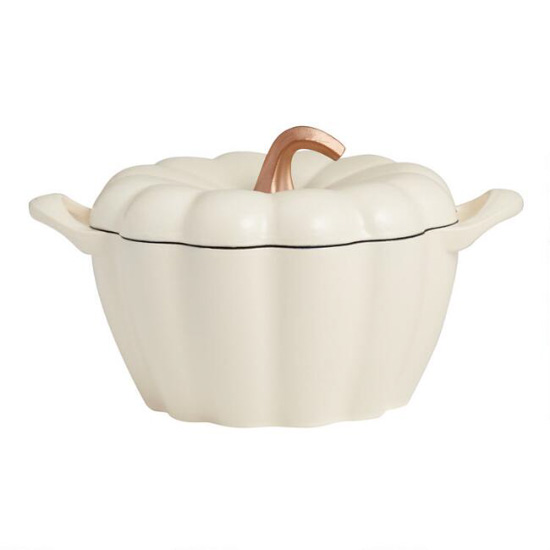 Is there anything better than a useful kitchen item doubling as decor? We think not! This cast iron dutch oven with pumpkin flare is gorgeous and practical!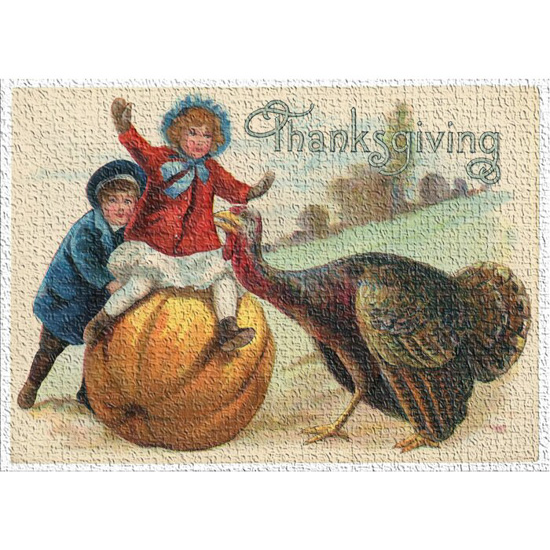 This indoor area rug has a vintage Thanksgiving decor vibe! Place it in front of the stove or anywhere cute that your guests can appreciate it.
Adding Thanksgiving decor that makes you smile doesn't have to break the bank. This banner from Target is only $10 and would look great hanging from a mantle or across a large mirror.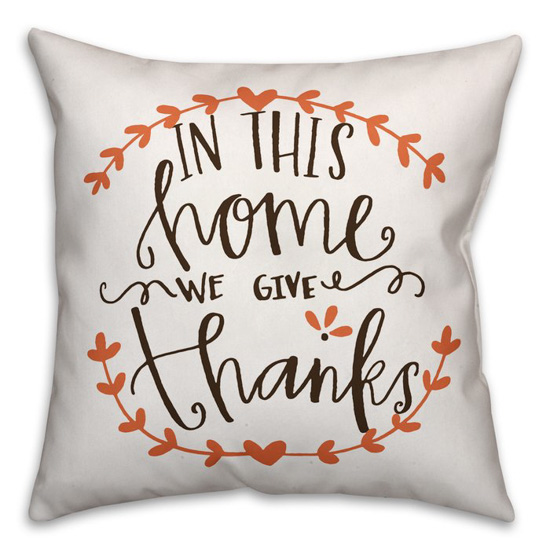 Toss this throw pillow anywhere you need a boost of encouragement around the house!
Etsy has some of the cutest finds each season and this sweet mat could stay put year round to remind you to change your perspective before you walk in the door.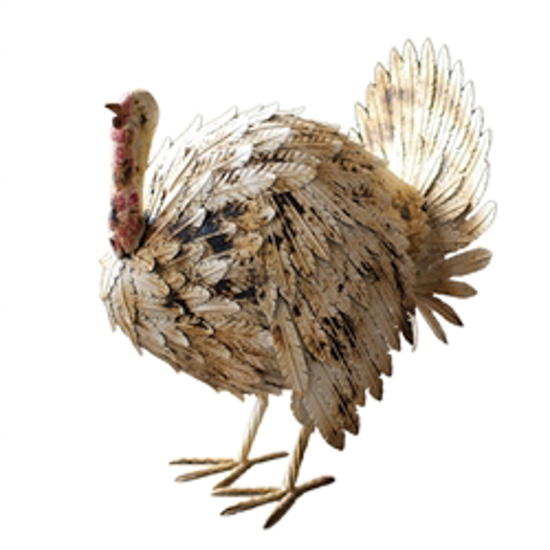 How cute is this turkey? On the hearth? A greeting turkey for the front stoop? Take your pick!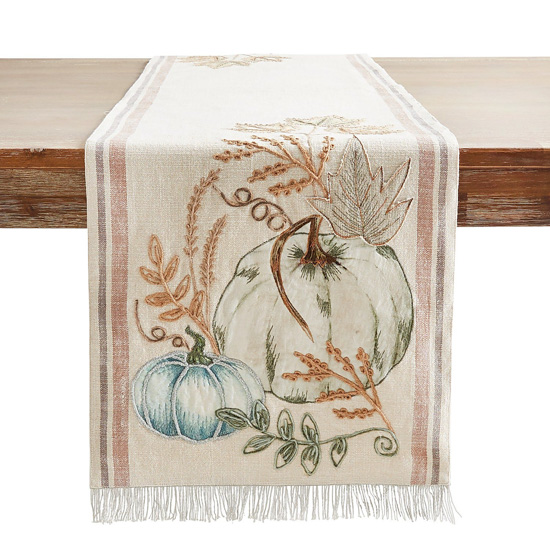 If you're using a more muted palette this thanksgiving then this table runner is where it's at. Place all that yummy food across this lovely runner and be thankful for the gift of a hearty meal with those you love.
Want more simply beautiful ideas? Check out this post on A Fresh and Colorful Fall Thanksgiving Table.
Of course, don't forget to follow us on Instagram, Facebook and Pinterest to get your daily dose of cottage inspiration!