Laundry and mudroom design can be tricky. You have to factor in many details into these high-use spaces so you can maximize function. 
Laundry and mudrooms should not only have durable surfaces and plenty of storage, but they should also be designed so well you'll actually want to spend your time there. Because mudrooms and laundry rooms both have similar needs, they work well as a combined, multipurpose space. 
Here are some tips and tricks from Scissortail Homes builder Lindsay Morris and our Project House designer Rachel Shingleton for creating a stylish, multifunctional laundry room/mudroom that works for you.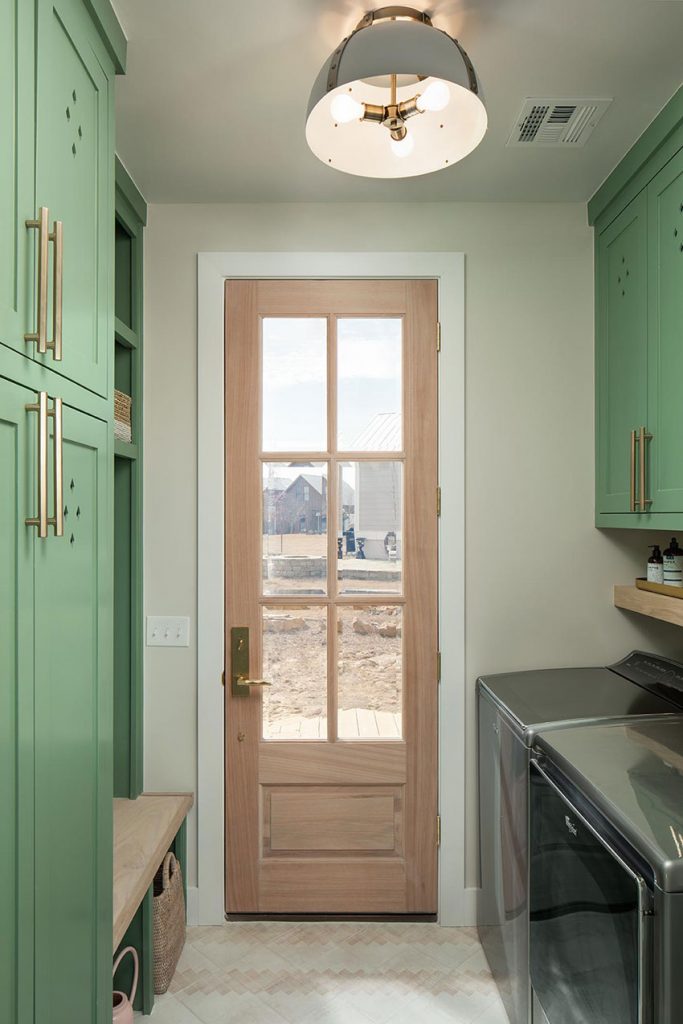 Open and concealed storage
Make it easy to keep your mudroom/laundry room neat and tidy by providing enough storage. One tip is to have a variety of open and concealed storage options. 
Whether you have storage pieces custom-built or you find the perfect storage furniture, open cubbies and lockers are the perfect way to give each member of your family a place for coats, backpacks, and more.
Related Reading: Form + Function in a Mudroom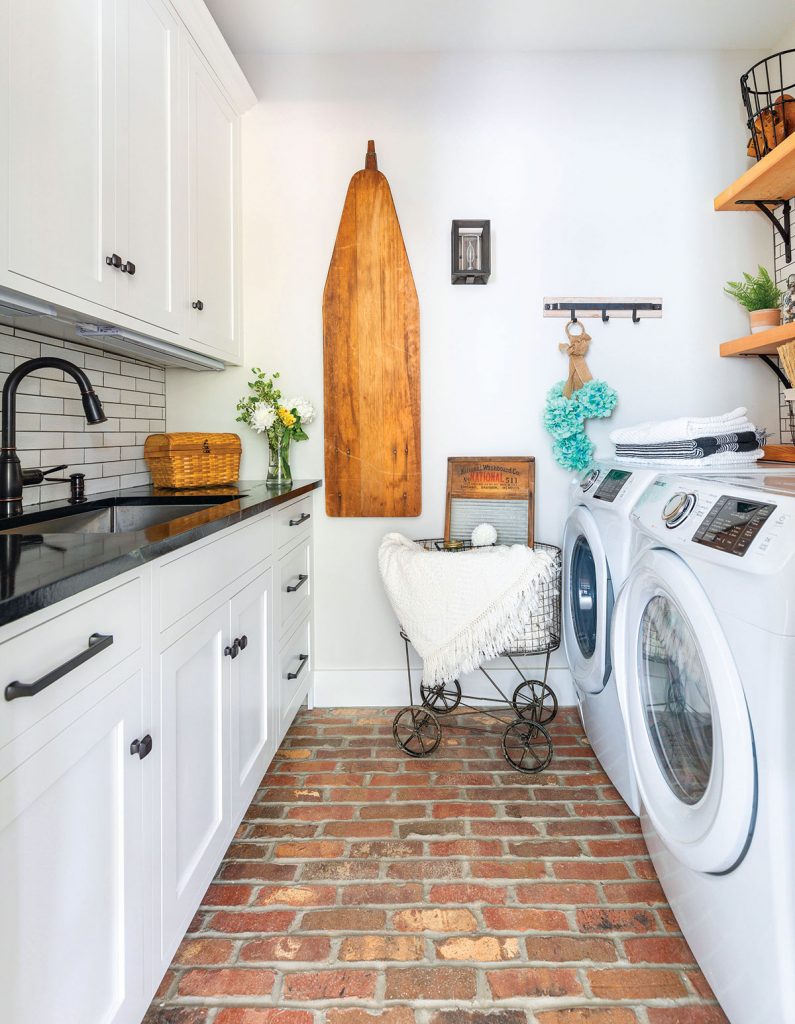 For other items you'd prefer to hide away, concealed storage is just the thing. Concealed storage can be cabinetry or a storage piece with doors and ample space. 
"That's a great way to throw things like a vacuum, broom or beach towels that you need handy but you don't want it [to be visible] every day," says Lindsey. "You can even add an outlet in there for a hand-held vacuum."
Decorative workspace
While your laundry and mudroom design may need to take utility into account, that doesn't mean it can't be beautiful. 
Include enough workspace for folding laundry or spot-treating stained clothes, but make add a designer touch to every detail. 
For example, a slim wall shelf is practical for storing your laundry detergents and stain removers. Select a finish like natural wood tones to add a warm personality to the space.  
Cabinets with a counter above give you more room to work. Be sure to choose a countertop surface that's equally durable and attractive. Cabinet doors with beadboard can bring cottage charm to your space.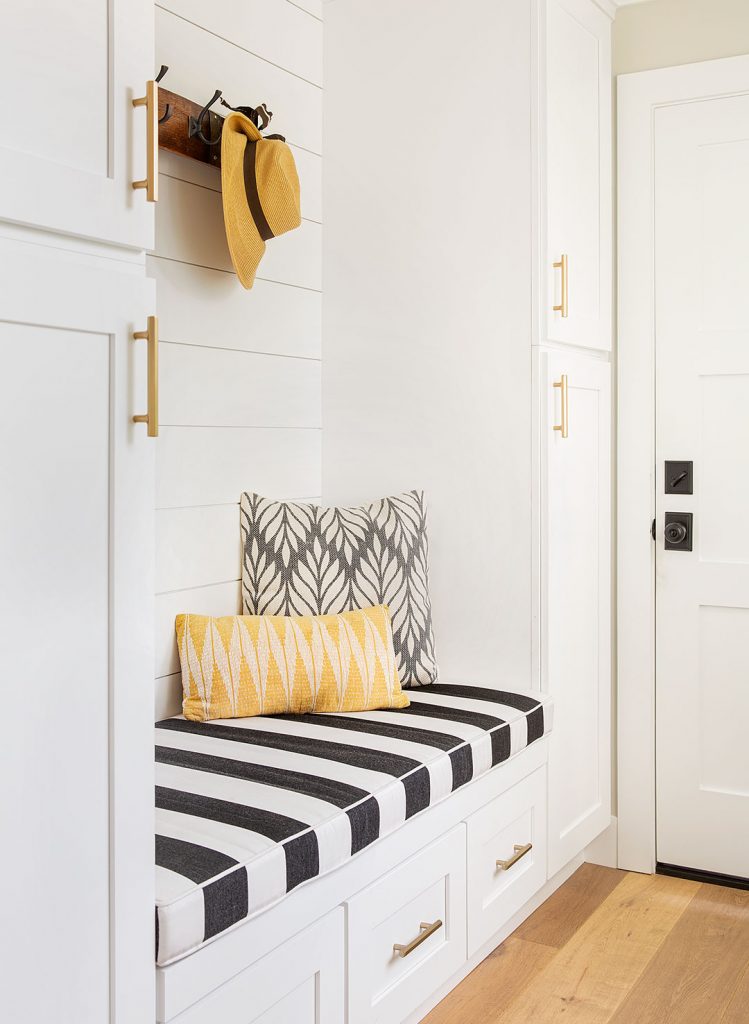 Laundry and Mudroom Design: Small storage ideas
Mind the little details in your space such as small storage ideas to contain your clutter. When it comes to laundry and mudroom designs, make it neat and make it pretty.
For wall hooks and towel racks to hang laundry to dry, pick out ones with decorative elements that mesh with your overall decor. And for all items that you want out on display all the time, make sure it's just as lovely to look at as it is useful.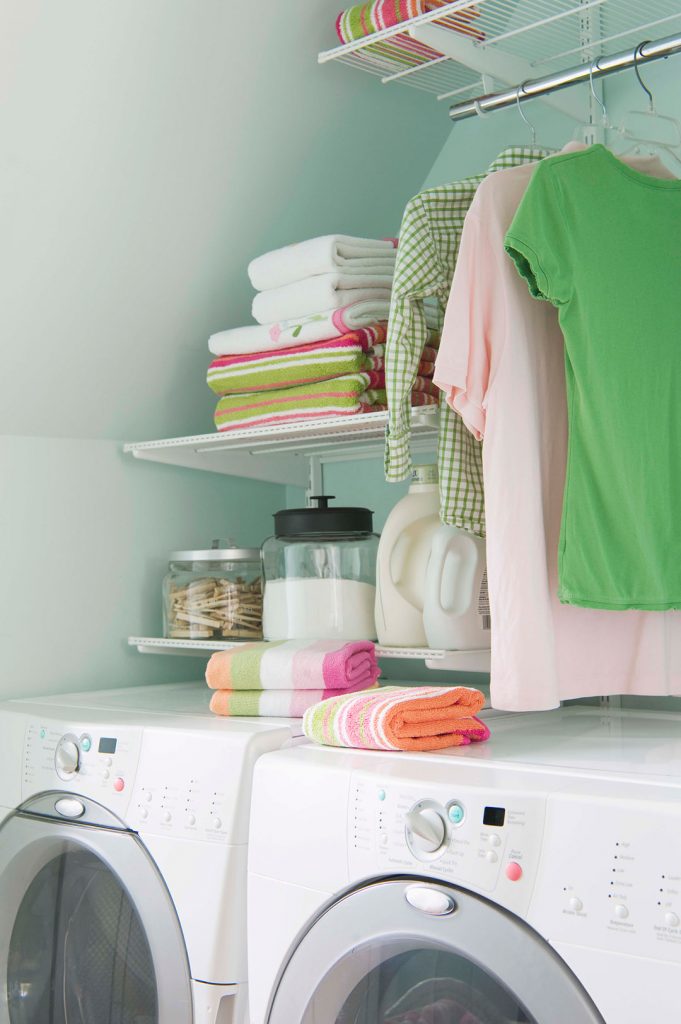 "Contain, contain, contain. Get as much in baskets or bins as much as possible," suggests Rachel Shingleton of Pencil Shavings Studio. "Think outside the box and get yourself a pretty glass soap dispenser, even if you're using regular old soap. Use interesting containers for laundry pods and a fun lazy susan. They're really useful in spaces like this so you have everything on hand."
Looking for more ideas for your laundry and mudroom design? Check out this post on how to infuse high function into your laundry room.