When it comes to your personal christmas tree style there isn't a wrong way. While some like stringing berries and popcorn or placing tinsel others love to go with a signature color or a mishmash of ornaments from years passed. The beautiful thing about Christmas trees is that they overflow with personality and no two are alike. Here are some lovely looking tree styles to inspire your personal trimming strategy.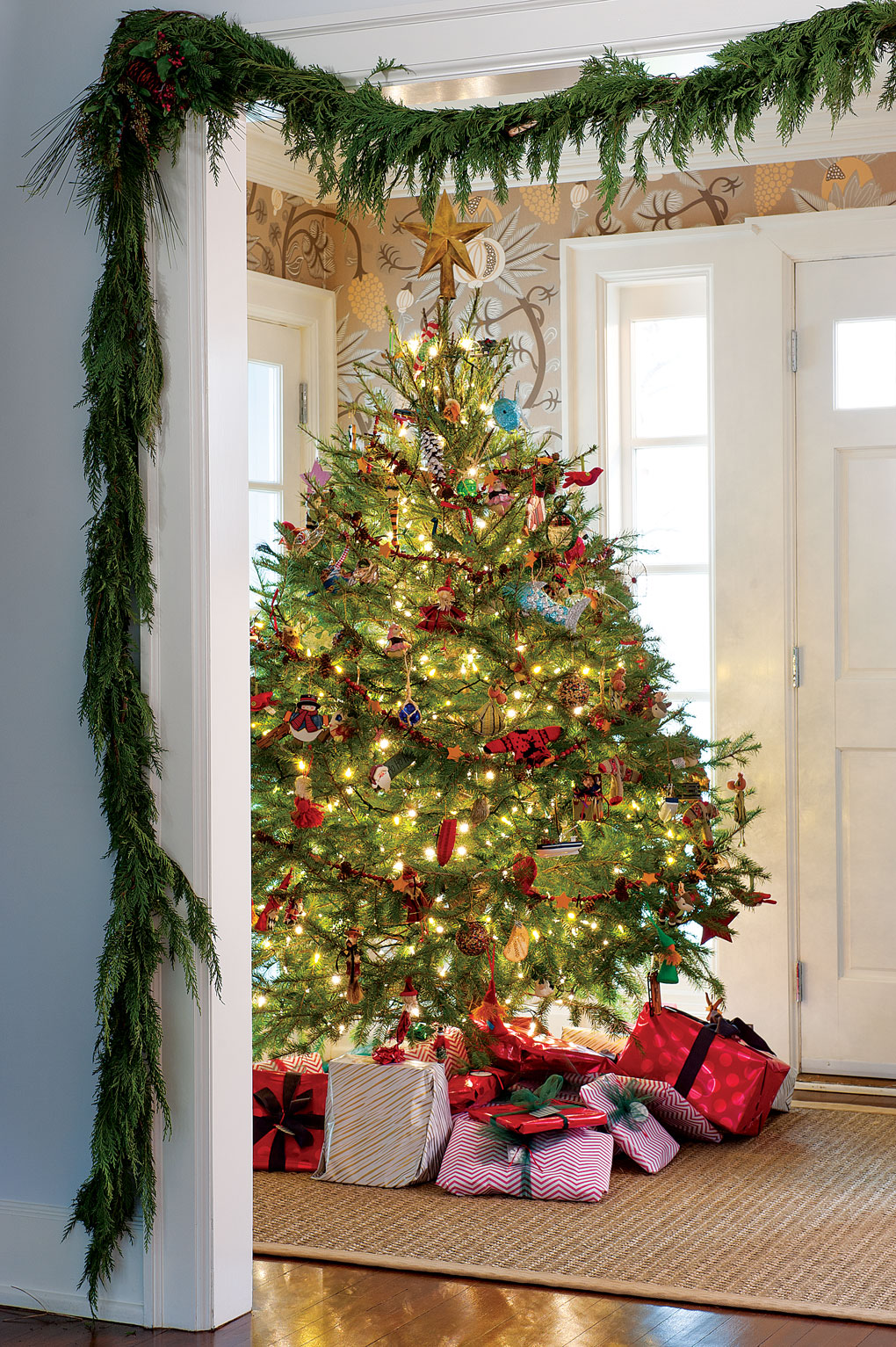 The More the Merrier
If you love a really full tree style and want to create a packed look that still feels curated, take this tip from Sharon Brandt: "When decorating a tree, cluster smaller ornaments by wiring them together. This makes a bigger impact than a single ornament alone."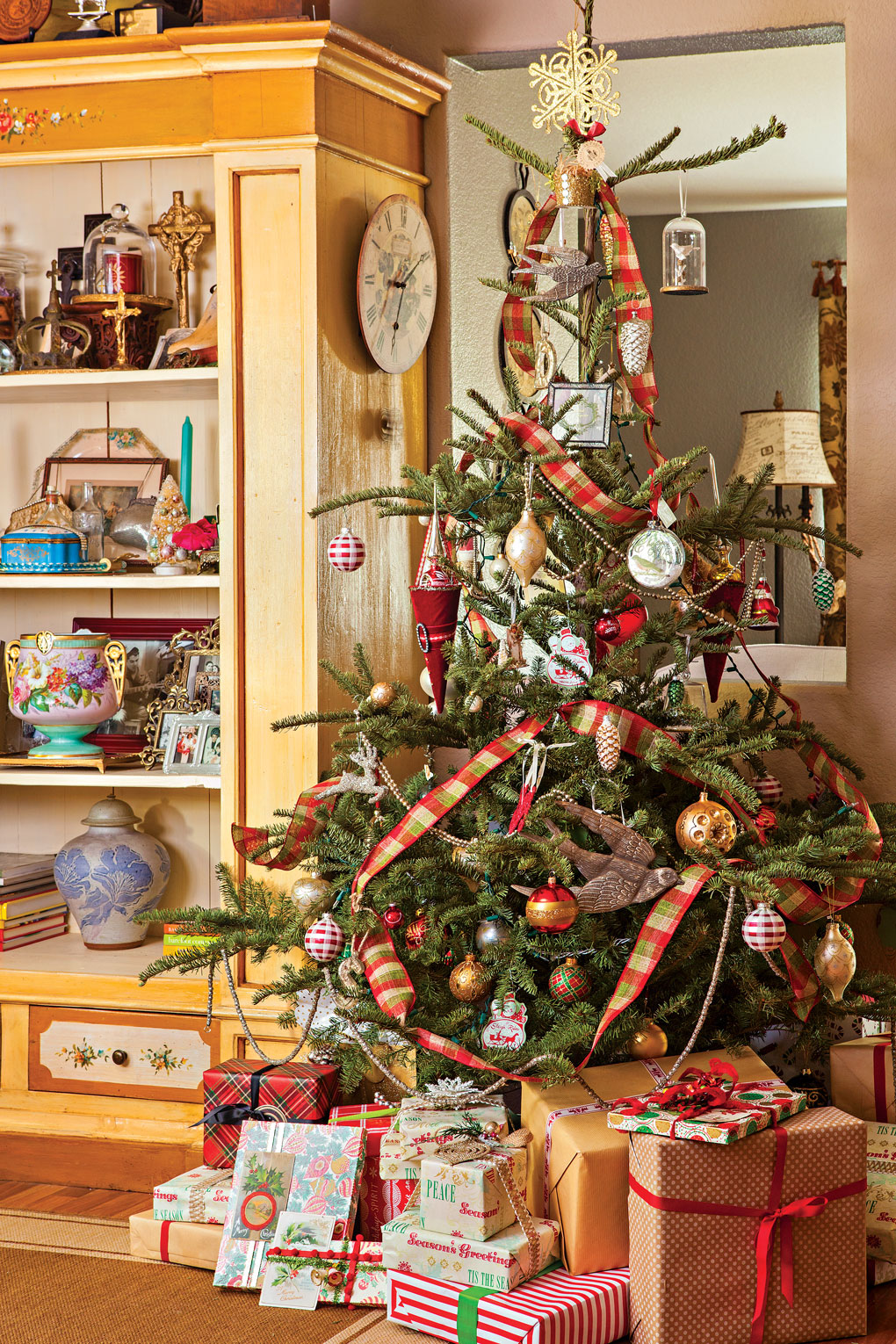 Some may call it the Charlie Brown special. We say it's got cottage character. Looking for something homey and organic? Try a noble fir with generously spaced branches. You'll have plenty of room for large ornaments and pretty ribbon garland. The key to this tree style is spacing your ornaments to highlight the lovely airy, spaced-out branches.
O tannenbaum, o tannenbaum
How lovely are thy branches.
Dare to Go Bare
The untrimmed christmas tree style is on trend. Mathew Mead loves the natural elegance of the tree in its natural state, so he's created this Christmas corner by displaying a pair of petite trees sans the trimming.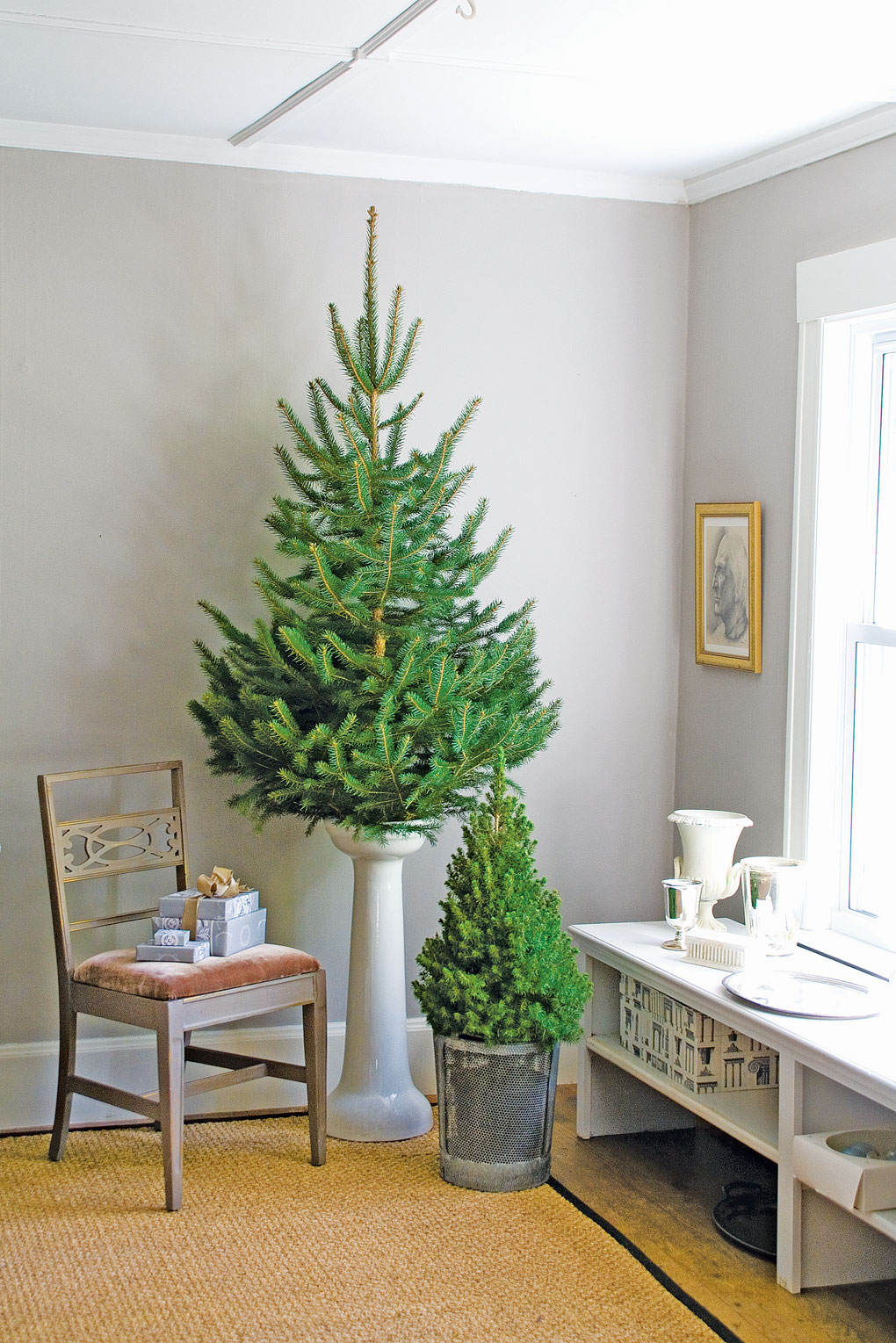 To pull off this Christmas tree style, take some time to trim the branches (think bonsai style) to really ensure the shape is perfect. You'll also want to display them in interesting vessels. We love these urns. But zinc buckets would be great for a farmhouse look, or woven baskets or crates for classic cottage charm.
Want more beautiful tree inspiration? Check out this post on Christmas Decorating with Blue & White.
Of course, don't forget to follow us on Instagram, Facebook and Pinterest to get your daily dose of cottage inspiration!