We are so excited to introduce Yankee Barn Homes as our partner for an exciting home project we're designing ourselves, called the Springfield Barn Home. Now that you have a sense of the structure of the home, we wanted to delve further into the planning details, including kitchen design, layout planning tips and some of our furniture ideas. We asked Jeffrey Rosen, Creative Director at Yankee Barn Homes, to answer a few questions.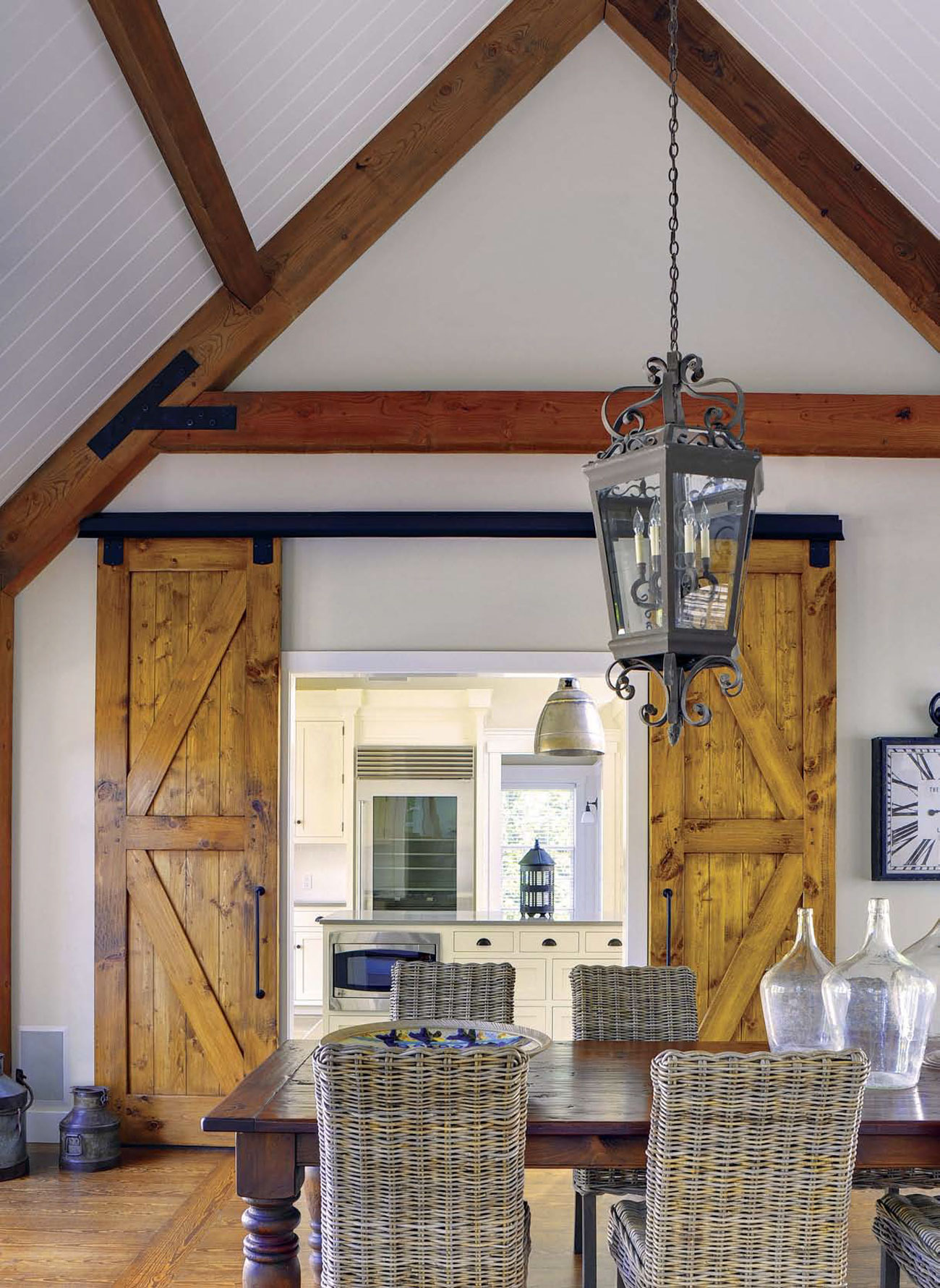 C&B: The kitchen is known as the heart of the home. What ideas went into planning its design?
Jeff : For the Springfield Barn Home, the kitchen is planned front and center, the hub of the house. At the same time, it's off-center, so that it's not immediately seen when entering the house. Since this is New England with its long, fierce winters and many indoor hours, this kitchen allows plenty of room for prep, cooking, eating and, most important, gathering. Grocery/supply shopping is always a planned and time-consuming activity, so storage became key. There's plenty of millwork, a walk-in pantry and an adjacent laundry room, all to house the supplies of a hardworking and central kitchen.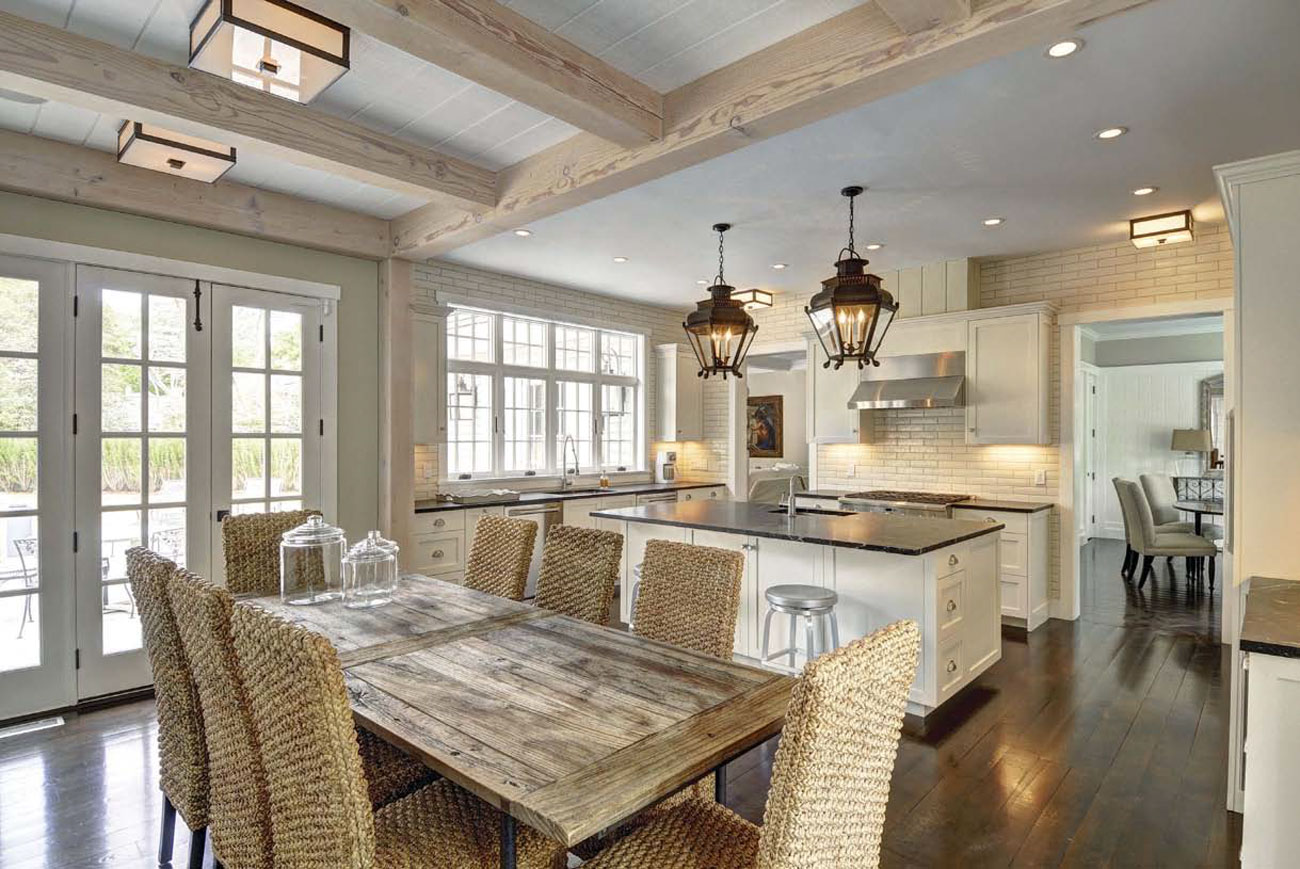 C&B: How did you design the kitchen so that it would both function for the family and work well with the home's style?
Jeff : This kitchen is located "dead center" to the house, with a view of the post-and-beam great room and easy circulation to open staircases to both the lower and second floor and the mudroom. It's conceived of as "ground zero," great for multigenerational lifestyles. With the open-concept floor plan, the kitchen blends into the dining room for shared meals, which then seamlessly blends into the living room with the double-gas fireplaces and many windows to take in the ever-changing seasons.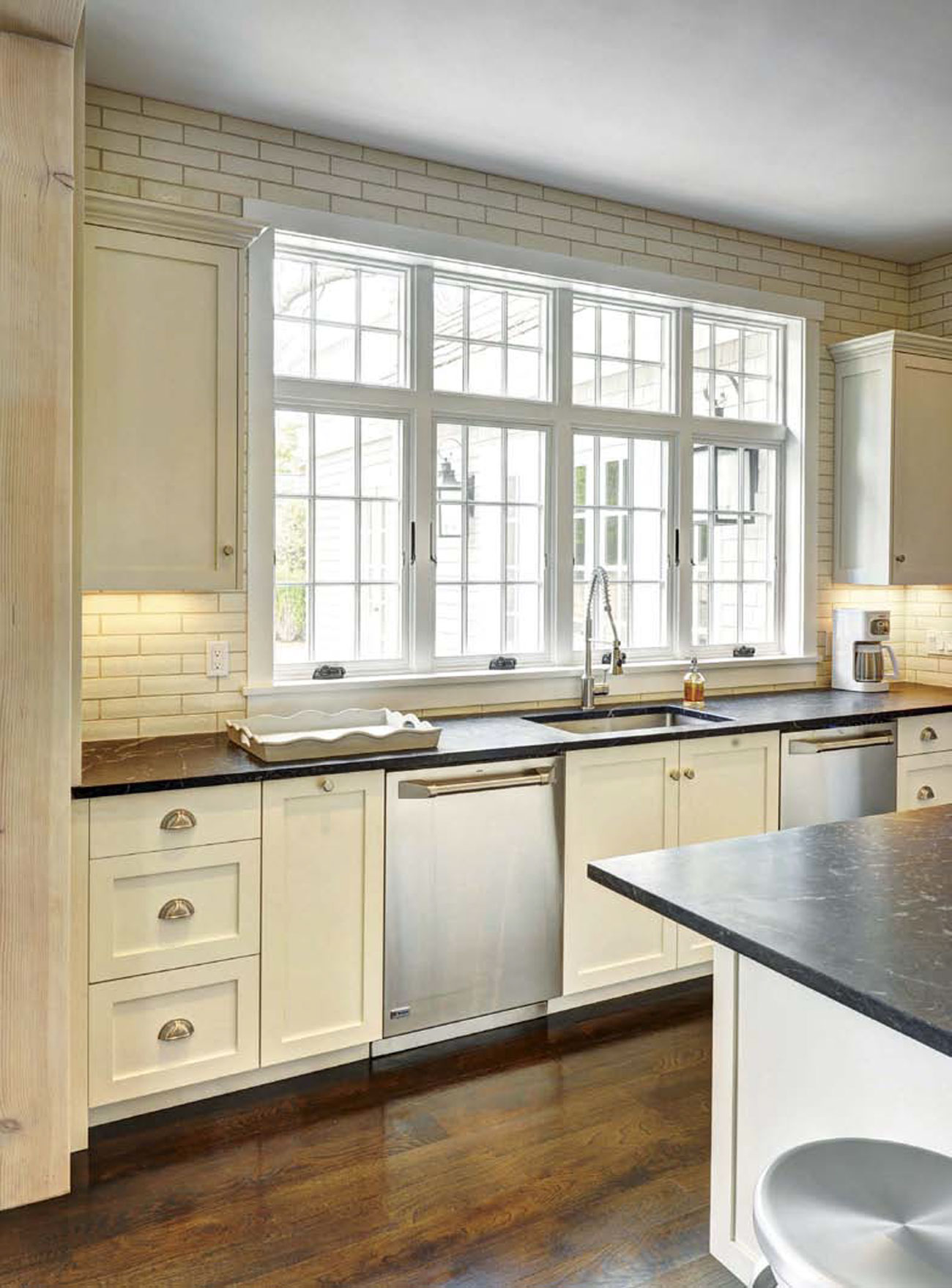 C&B: If someone is starting the process of designing their home's layout, where's a good place to begin?
Jeff: At Yankee Barn Homes, the process of designing the home's layout is simple. First, we typically ask for a wish list for the home. How many bedrooms and bathrooms? What sort of lifestyle do you live? Will you be hosting social gatherings and need a large kitchen for prep? Do you have views on your property that you would like to take in to account? If you are coming from another home, what do you like and dislike about your current home? As always, budget needs to be taken into consideration as well. Many of our clients also create a vision board of sorts to gather all their ideas in one place. This helps us get a sense of the overall style they are going for. It is a very interactive process. The more feedback and ideas you can give, the better!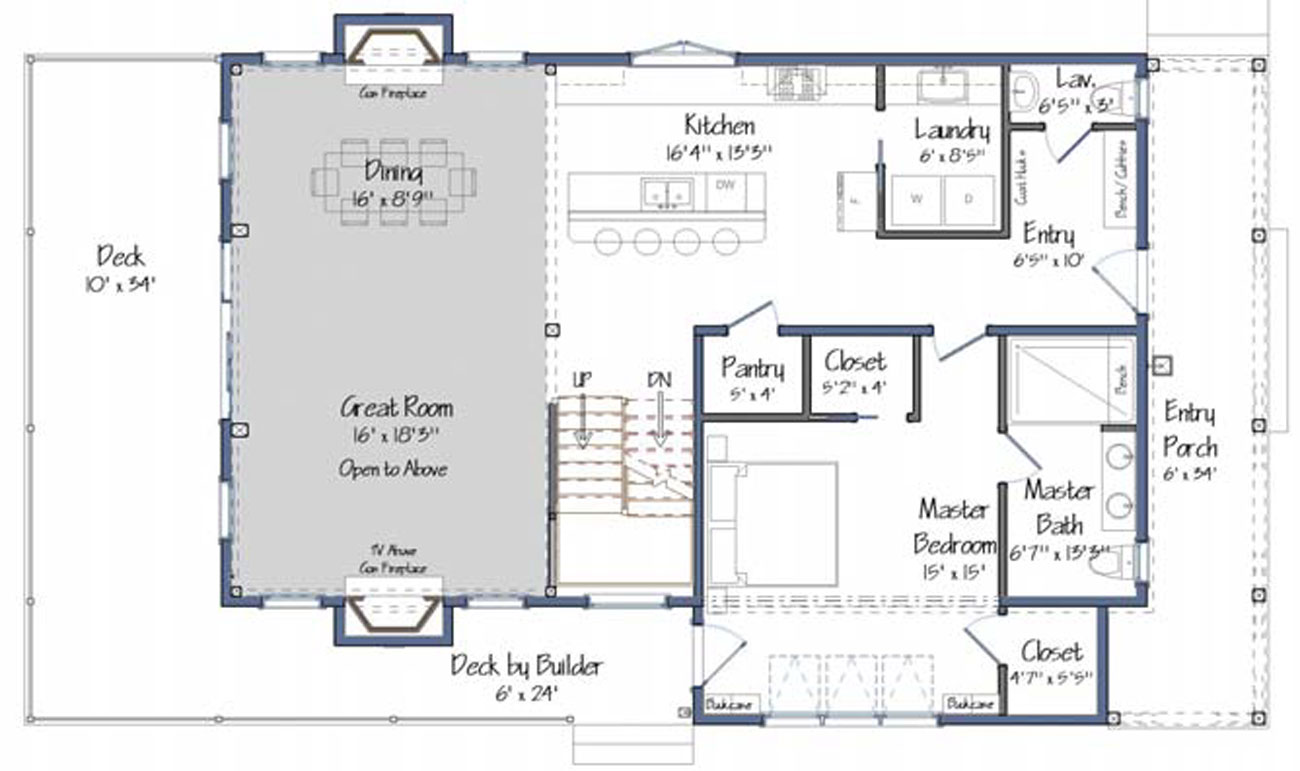 C&B: What are some of the basic questions homeowners should ask themselves when designing a floor plan so the home makes sense for their style and family needs?
Jeff: These are the three I like to start with: 1. How do you like to live in your home or how do you see yourself living in your new home? 2. Do you like "open concept" (i.e., one-room living) or multiple rooms to travel in and out of with the ability to close off doors as needed? 3. How large a home are you considering? Our design staff at Yankee Barn Homes can also walk you through our library of designs to make this process easier.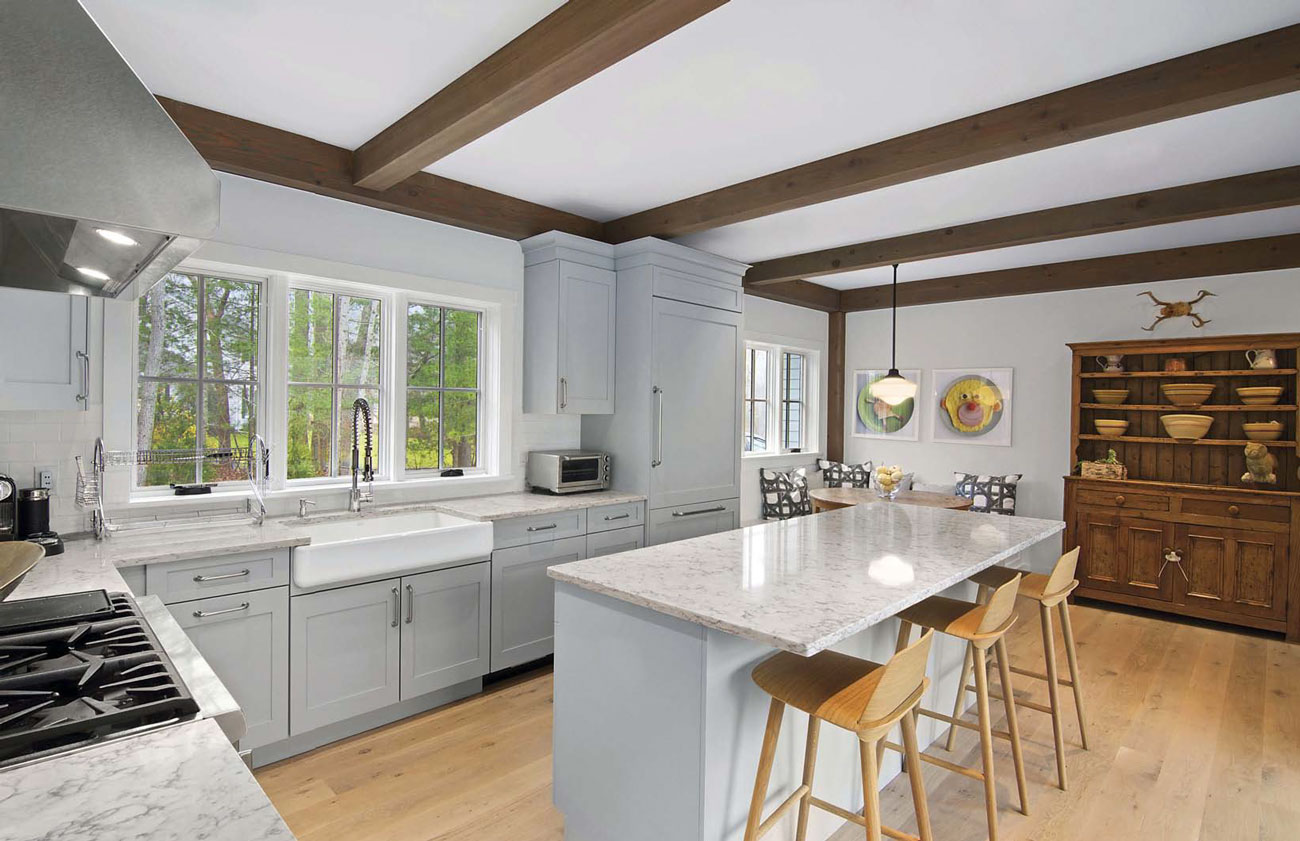 Keep your eyes peeled for more updates with our Springfield Barn Home!
Want more Project House ideas? Check out this post on 5 Tips for Designing Your Own Front Porch.
Of course, don't forget to follow us on Instagram, Facebook and Pinterest to get your daily dose of cottage inspiration!