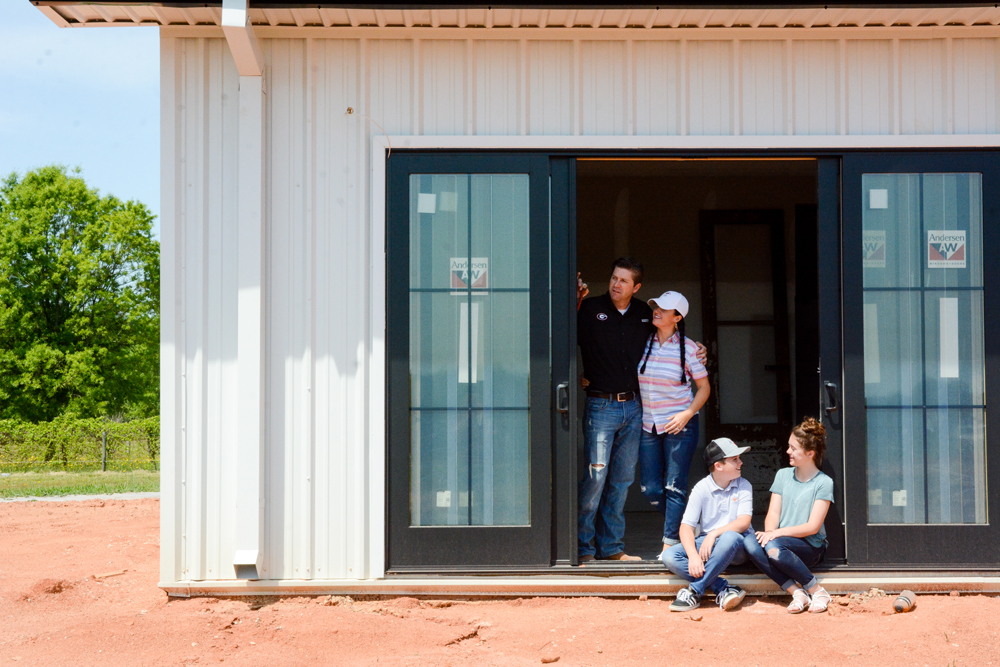 Hey y'all, and thanks so much for stopping by today! I'm Katie from The Rustic Boxwood, and my family and I are currently building our dream, steel-framed farmhouse! Cottages and Bungalows is following along with us and sharing about our journey with y'all for the entire 2018 year! It's been such a crazy journey so far, and I'm excited to say that we're about half-way done with our build! Woohoo!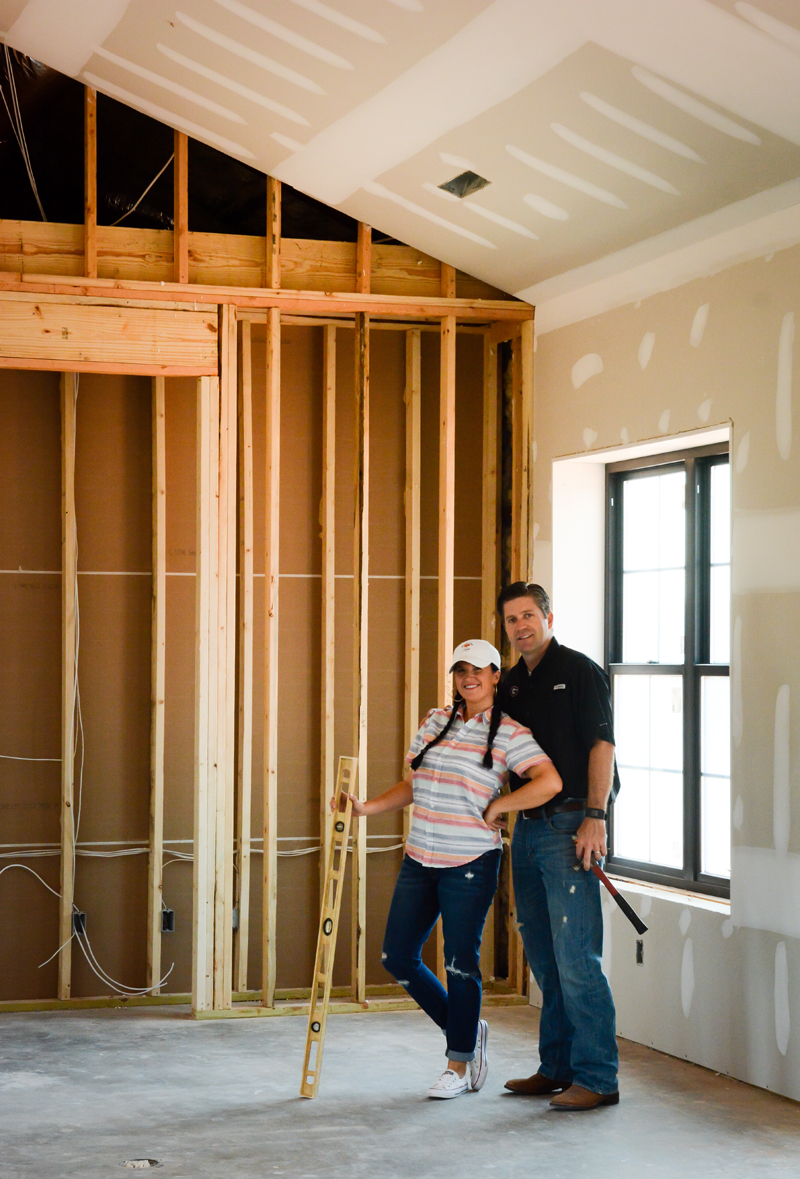 I wanted to talk with y'all today about a few, behind-the-scenes decisions we made for the farmhouse and why we chose to go with what we did. First, when it came to deciding on insulation, we chose to get the hardy stuff…spray foam insulation! Because we live in Georgia, our weather can get pretty chilly in the winter and sweltering hot in the summer, and so we needed the good stuff to keep our interior-house temps mild. It's interesting how the spray foam works. It's applied as a thin sheet of paper and then almost immediately expands to about 120% of its original state. It's crazy, and it WORKS!! Well, of course, we haven't actually "lived" in our house yet to test the insulation out, but already, when we walk inside our farmhouse to do a little work, the interior feels cool, while the temps are so hot outside!
Here's a little peek at how it works!
Second, we chose to build thicker walls. Our walls are 12″ thick, and they serve two purposes:
1. So we could have smooth walls
2. So we'd have room for our spray foam insulation! I really love that we chose to have thick walls, because our window casings are wide enough for us to sit on. We love them! (See pic below.)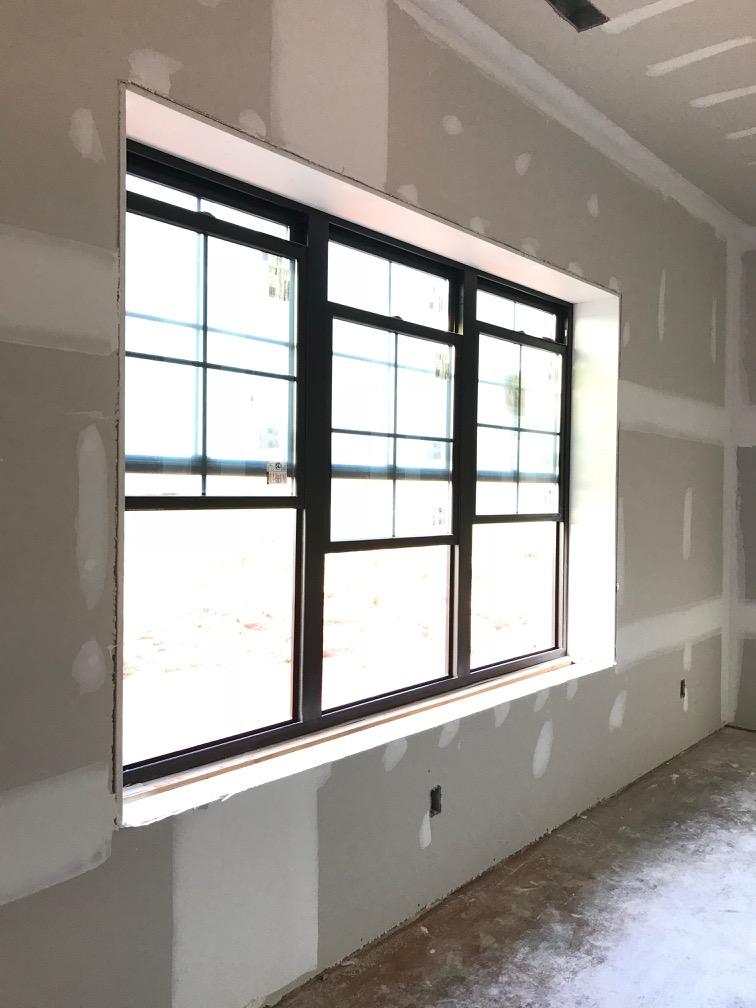 Third, we chose to spend a little more on our fireplace, and there are two reasons for this decision as well! Because our great room is so large (both lengthwise and height-wise), we needed to go with a grand fireplace. And let me tell you….It's huge! The one we chose to go with is actually the largest insert that's on the market, and it's called a "wood-burning fireplace." We absolutely LOVE it! The other reason we chose to go with such a large fireplace is because it's supposed to heat the house so well that we won't even need to turn on our heater in the winter! Can't wait to try that out this next winter! Here's a little sneak peak into our fireplace.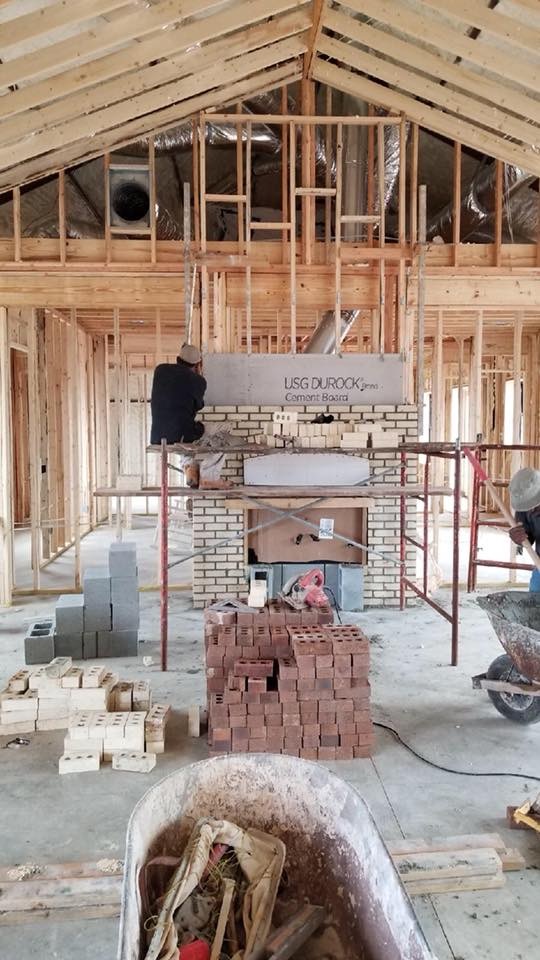 (Curious as to what it'll look like? Be sure to grab a copy of the upcoming C&B issue to find out!) We designed our fireplace to be a showstopper, so of course, we had to create a statement wall around it. So, we chose to paint on a high-gloss, white-painted brick surround that'll extend to the ceiling and go about 7 feet wide. Thanks to my sweet hubby who worked so hard to paint our fireplace! And on either side of our fireplace, we're building some built-ins, and we'll install some shiplap (from Rustic Collection ) to fill up the rest of that space!
Thanks again for following along with us, and we truly appreciate each and everyone of you guys! Stop by and tell me hey on Facebook, Pinterest or Instagram….I always love to hear from my sweet readers!